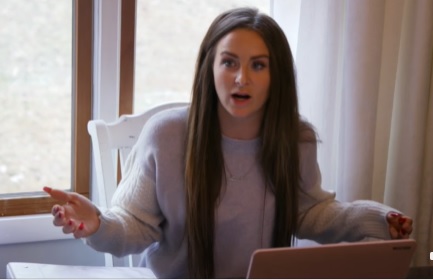 From defending their kids to defending their title as most annoying singer ever, the stars of the 'Teen Mom' franchise (both past and present) have been keeping themselves busy lately!
In an effort to get you up-to-date on the latest Teen Mom OG, Teen Mom 2 and 16 and Pregnant news, The Ashley brings you the Teen Mom News Pile. Here are some of the major (and minor but interesting) 'Teen Mom'-related things that have happened over the last week or so…
Leah Messer defends daughter Addie's hellacious behavior.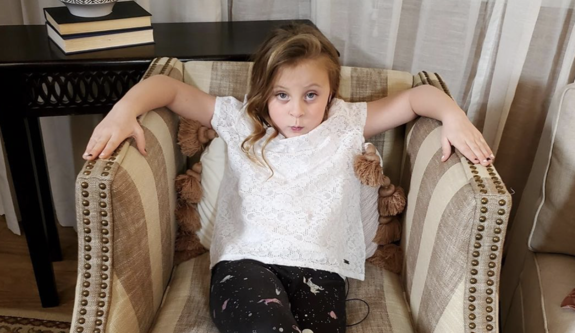 Leah Messer's youngest daughter Addie displayed some less-than-favorable behavior on this week's episode of 'Teen Mom 2,' from serving up some sassy backtalk to straight up destroying property owned by the film crew.
While it looked as though Addie basically runs things in both of her parents' homes, Leah came to her daughter's defense after fans criticized the seven-year-old's wild ways— and Leah's lack of discipline.
Leah attempted to explain a particular incident that occurred on Tuesday's episode, in which Addie defaced a producer's microphone with a piece of used gum.
Just to be clear:
Addie did not intentionally put the gum on the mic. She had it on a wrapper and sat the mic down on it. For crying out loud, she was 6. https://t.co/4JDjvh8JXD

— Leah D. Messer (@LeahMesser) December 16, 2020
"That's just pitiful she behaves like this," a viewer tweeted of the microphone scene, to which Leah claimed Addie "did not intentionally put gum on the mic."
"She had a wrapper and sat the mic down on it," she continued. "For crying out loud, she was 6."
Still, plenty of viewers commented about Addie's behavior on recent episodes.
"Addie is old enough to know better! She was smiling and laughing about the gum the whole time. Intentional or not, Addie could have taken the gum off herself. She laughed about it, and repeatedly speaks inappropriately to Leah, IMHO," one person wrote on Twitter.
"The bottom line is they always think her behavior is cute and often she is very fresh and really disrespectful," another person tweeted.
Leah didn't try to make any excuses for Addie's other shenanigans; however, she previously mentioned the episodes that featured her girlseses' e-learning, calling out Addie for "disobeying."
" … I may or may not have had a student disobeying her new principal/teacher in the episode," she wrote. "Cough.. cough.. @adalyncalvert. Where are my moms at that can relate in 2020!?"
Jade Cline stands up for her "skank a**" co-star Briana DeJesus.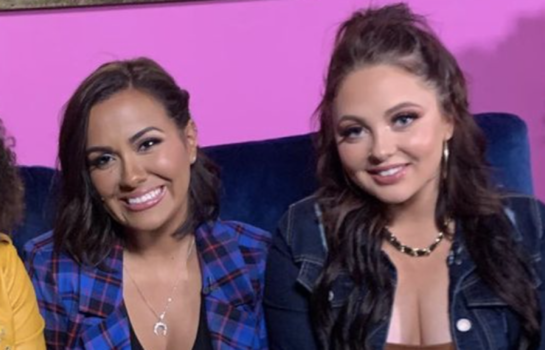 Briana may not have the support she wants from her baby daddies, but at least one of her co-stars has her back.
Jade came to Briana's defense this week after a fan told called Bri a "skank a**," right after telling Jade that she needs to get glammed up before filming.
"Sorry babes but you are always a hot mess these days," a viewer wrote in a message to Jade online. "You should do yourself up a little bit when you're filming. But Briana is way worse she is SKANK a**."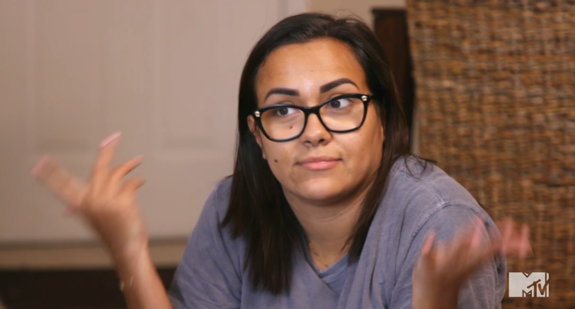 Jade took a screenshot of the message and shared it to her Instagram Story, tagging Briana in the post.
"Lmao the audacity but at least she got the hot part right," Jade wrote. "Briana you a skank a** I swear my DMs stayyyyy killing me."
Briana found some humor in Jade's DM as well and went on to share the image on her own Instagram Story.
"Lmfao literally crying," Jade wrote.
Original "16 and Pregnant" Star Megan McConnell Surprises Her 10-Year-Old Son With the News That He Was Born on MTV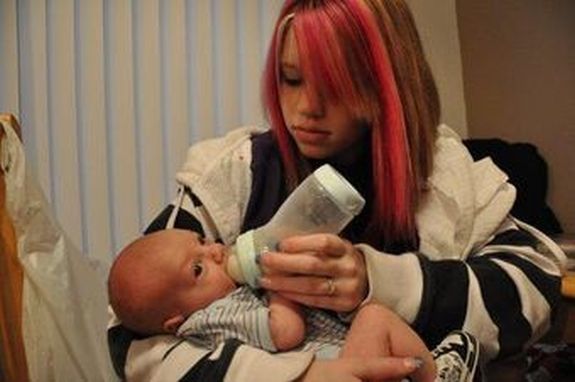 Megan appeared on the second season of "16 and Pregnant in 2010, alongside original 'Teen Mom 2′ stars Kail, Chelsea, Leah and Jenelle. Since she wasn't chosen to participate in a spin-off, Megan has maintained a low-profile in the decade since she appeared on "16 and Pregnant." Megan— who is now 27 and the mom of three kids– posted a video to Twitter on Tuesday in which she informs her oldest son, Blake, that he was born on MTV.
Blake, who turns 11 next month, apparently had no idea that he and Megan were on the show, and his reaction is pretty priceless.
"Did you know that there was a show called '16 and Pregnant?' Did you know…that I was on that show?" Megan asks.
Blake is shocked, screeching, "YOU WERE ON THAT SHOW?"
He is even more surprised to learn that his birth was filmed for the show.
"What?! We're on a TV show?!" he asks.
"I wasn't going to tell you but it's almost come up multiple times," Megan explains. "Even at the store… one of the cashiers almost said something. So I wanted to tell you."
Megan said that she chose to tell Blake this week because it's the 10-year anniversary of her episode airing.
"Yesterday marks 10 years since it aired," she said. "It will still sometimes randomly play."
"That's crazy!" Blake squeals.
Watch the cute moment below!
I haven't been relevant in 10 years but here's a video of me telling my kid I was on mtv pic.twitter.com/FXWvNxAaUm

— Miss Megan (@megashmcc) December 16, 2020
Farrah & Sophia Abraham rocked our eardrums with yet another Ho-Ho-Ho-rrible Tune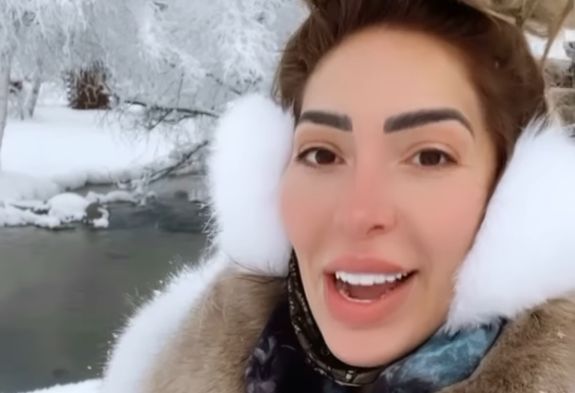 Just when you think the 2020 holiday season couldn't be any more of a driveway Porta-Potty than it already is, here comes Farrah with another one of her equivalent-to-torture musical offerings!
Farrah and her daughter Sophia posted the new "music video" (which is basically just a slideshow of photos of them) for their new song, "Jingle Bell Rock." The Abraham girls screech, squawk and squeal through the holiday classic, making the listener wish that Starburst the Mini Horse would do them a favor and chew their ears off.
In the photos, Farrah has, for some reason, acquired an accordion, which she poses with. She has also turned the volume on her Casio "Sing-With-Me" microphone set to the highest possible volume, to create that perfect Winter Wonderland "Ear Bleed" sound.
Sophia pipes in at one point, and sounds much better than Mommy Dearest's ear-blasting attempts at singing.
Farrah posted a sample of "Jingle Bell Rock" to her Instagram account and, needless to say, it was not met with holiday cheer.
View this post on Instagram
"There's something wrong with you. You need professional mental help," one person wrote in the comment section.
"The fact that autotune can't even BEGIN to correct your ungodly singing voice completely encapsulates 2020 Xmas for me, and my family," another person wrote.
"Thanks for the nightmare fuel," another person wrote in the comment section.
If you're truly feeling masochistic, you can head over to Farrah's YouTube channel, where she's posted yet another auto-tuned-and-awful music video, this time for the song "Holly Jolly Christmas."
To catch up on more recent 'Teen Mom' news, click here!
(Photos: Instagram; Twitter; MTV)