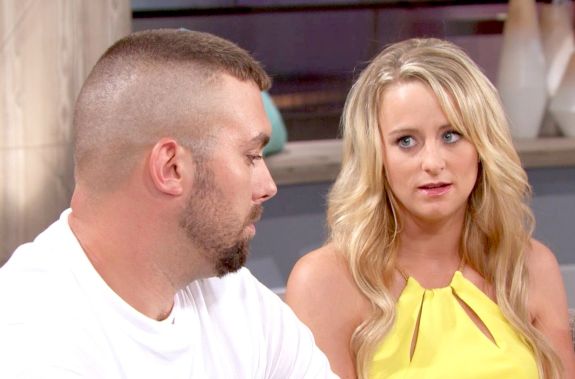 Tuesday night's episode of Teen Mom 2 showed Leah Messer chatting with her ex-husband Corey Simms about the period of time in which she was struggling with a drug addiction. During the episode, Leah said she wishes Corey and his wife Miranda would have been more supportive to her during that time, and that they all could have communicated better.
When a fan stated on Instagram that Leah owed Corey an apology for trying to get the show's fans to hate Corey during the period she was using drugs, Leah disagreed.
In a now-deleted Instagram comment, Leah suggested that Corey owes her an apology for how he acted toward her during that time.
(As you may remember, Corey attempted to snatch custody of their twins from Leah due to him suspecting she was using drugs.)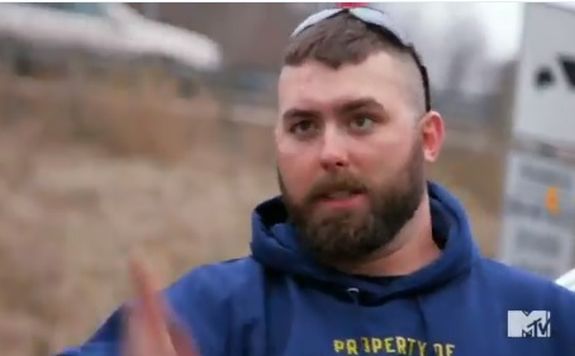 "Apologies are great in healing and I feel the apology should be mutual," Leah wrote in response to the fan that said Leah demonized Corey when he was trying to protect his daughters.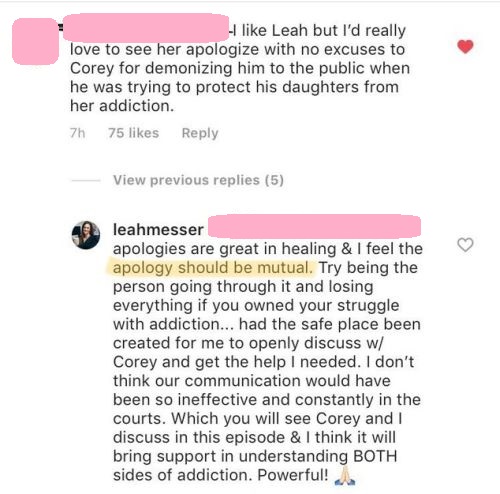 Leah wrote that Corey needed to apologize to her for making her feel like she'd lose "everything" if she admitted her addiction.
"Try being the person going through it and losing everything if you owned your struggle with addiction," Leah wrote. "Had the safe place been created for me to openly discussed with Corey and get the help I needed I don't think our communication would have been so ineffective and constantly in courts."
Leah eventually deleted her comment.
On Tuesday's episode, Leah and Corey talked about that time period.
"I look back at that moment and I wish each of us, all of us including your wife, could have communicated it a little different," Leah told Corey.
"We was very supportive but that turned to anger," Corey told her during the episode.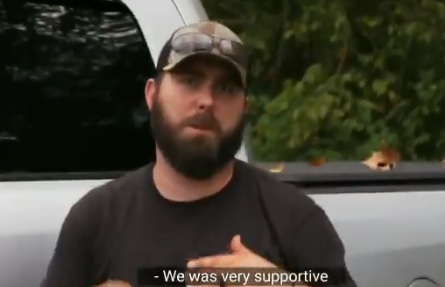 Miranda and Leah have had a tumultuous relationship over the years, even getting into a huge argument during a 'Teen Mom 2' Reunion taping in 2015. However, Leah has stated that in the years since that time, she and Miranda have improved their relationship.
"We could've communicated better," Corey said during the episode. "Our communication now is where it should be. I dreaded the drop-offs for years, but now it's pretty simple."
RELATED STORY: 'Teen Mom 2' Star Leah Messer Talks About Her Addiction, Admits to Trying Heroin & "Doing Very Illegal Activities" to Get Drugs
(Photos: MTV; Reddit)