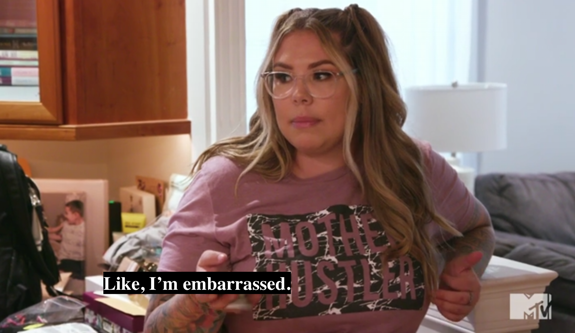 The first two seasons of Teen Mom 2 are currently on Netflix, allowing viewers to relieve the "HIGH! HIGH!"s and lows of the early days of the show. Shortly after the show arrived on Netflix on December 15, Jenelle Evans shared how unhappy she is that the early seasons of the show (which contain plenty of her most-memorable HIGH! HIGH-jinks) are now available for viewing on Netflix. She also begged viewers to stop hating on her for things she did and said over 10 years ago.
On the newest episode of her Coffee Convos podcast, Kail Lowry provided her thoughts on fans being able to re-watch episodes that were long forgotten. She also revealed what the show's stars received financially when 'Teen Mom 2' jumped to Netflix.
Teen Mom 2 being on Netflix is one of the greatest things to come out of this year. pic.twitter.com/jvD2Prdabn

— RealiTEA (@Realitytvkid) December 18, 2020
"It is very irritating," Kail told her co-host Lindsie Chrisley. "It's a two-parter. I'm excited that we're on Netflix because it will remind people how far we've come…all the messages that I've been getting now are like, 'Now that we're…older I realize what you went through before and now I have a different perspective of you.' So in that way, I'm relieved, I feel good that we're on Netflix; it's cool.
"On the other hand, I did not know that they were going to put us on Netflix," she continued. "Nobody [in the cast] was warned that they were going to put us on Netflix… I don't mind that I'm on Netflix, or that I'm the face of the Netflix. What I do mind is that we don't get paid for it."
the way the thumbnail on netflix for teen mom 2 literally looks like it's for a horror movie lmao pic.twitter.com/5Rzh4tFfHT

— ً (@_____gabrieI) January 4, 2021
(As The Ashley has reported, the girls receive no residuals for the show in any way. When the episodes are in re-runs or when they are streamed online (or in the case, on Netflix), they are not paid any additional money for the airings, and Viacom has the right to do whatever they want with the episodes, footage and images without paying the girls anything additional.)
Kail stated that she wishes she would have known more about contracts so that she could have profited from future uses of the early footage.
"Hindsight is 20/20 and had we known that this was going to be a possibility, I feel like all of us would have negotiated that into our contracts. Like, 'If you take this outside of MTV, we will get royalties on it' or something," Kail said. "I feel like as 16-year-olds signing these contracts, that's not something that we would have thought of. We probably signed our names and likenesses away so they can use it anywhere they want."
(They did!)
"That's irritating to me," Kail added.
Kail said that, although she's used to seeing her image on TV, being on the popular streaming service is very different.
"I've been on national TV but Netflix, I feel like more people— I don't know if this is true, it's just an assumption but— I think more people are paying for Netflix now than are paying for cable. So it's almost like a re-do of the peak of the show.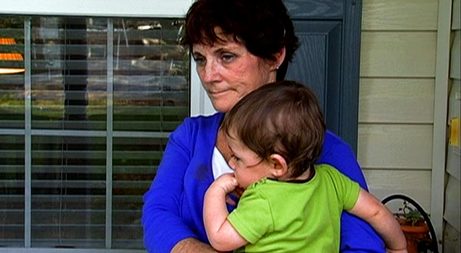 After stating that she felt it was "weird" that people could go back and re-watch the mistakes she made as a teen, she hopes that people don't look back and think she's "cringey."
"That's what I feel like," she said. "I haven't been able to rewatch. I can't because I'm so cringey. I'm so cringe-worthy."
Kail said that a lot of fans have been messaging her about her ex, Jo Rivera, whom she was dating on-and-off during the first seasons of the show.
"The messages that I get, nine out of 10 of them are 'Oh my God, I forgot how mean Jo was to you' or 'Oh my God, he was borderline abusive to you.' Maybe not physically abusive but the things that he did to me, or the things that he said to me were awful," Kail said.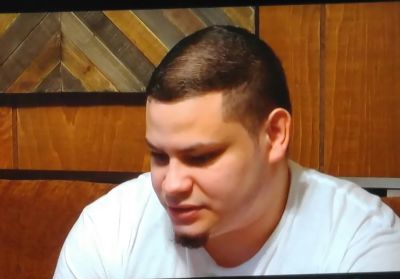 "A lot of people are like, 'I have a newfound respect for you, watching it 10 years later….I see why you were the way you were,'" she continued. "In that way, I'm kind of thankful. Now that we're all older we have a different perspective on things."
You can listen to the full episode of Coffee Convos below:
RELATED STORY: Dr. Drew Pinsky Says He Is "Pissed & Sad" About Chelsea Houska Leaving 'Teen Mom 2'; See How Her Other Co-Stars First Reacted to the News
(Photos: MTV; Twitter)