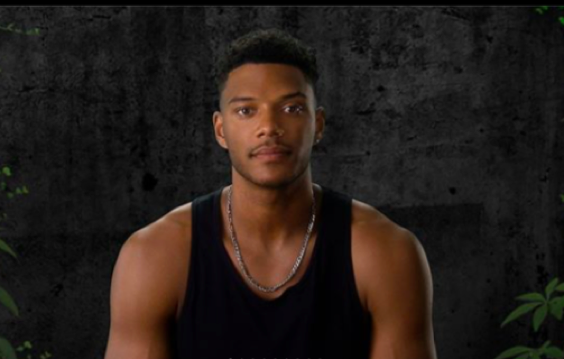 Theo Campbell has a new 'Challenge'— being a dad!
The reality star— best known for his appearances on MTV's The Challenge and the UK's Love Island— surprised his fans on Monday by announcing he's now a father. Theo had not revealed previously that he was expecting a baby with anyone, so the news came as a shock to most who read his announcement on Instagram.
Theo's son was born on Sunday and is named Aries Campbell.
The reality star—who broke up with 'Love Island' star Kaz Crossley last year— did not reveal who the baby's mother is. However, according to Daily Mail, his baby mama is Instagram influencer Sapphire Yhnell, who also posted photos of the baby on social media.
"Dam, my replacement is here," Theo wrote in the caption of a photo of himself carrying the baby boy out of the hospital. "21 hours later and he's here. I can't believe the joy I had looking into the eyes of my baby boy. I only told a few friends and family so for most people will be massive surprise seeing this.
"Over the past 4 years having a private life isn't really a thing so being able to keep this private has been so nice. Massive well done to his mum as-well, the process of having a baby is crazy I literally didn't have a clue how strong a woman has to be to go through this! Aries Campbell 07/02/2021 ❤️ #minime #daddy"
The new father received plenty of congratulatory messages from his 'Challenge' co-stars.
"He's gonna be a lill legend like his dad," Stephen Bear wrote.
"Oh my gosh WHATTTTTTTTT Congratulations Theo and baby mama!" Jennifer West commented. "Life changing experience! Massive well done! So happy for you."
"I'm so proud of you my heart could burst," Georgia Harrison wrote. "Wish I was home to cuddle my new nephew and I love the name."
Theo appeared on the "War of the Worlds" and "War of the Worlds 2" seasons of 'The Challenge.' In 2019, he was involved in a flying champagne cork accident that left him blind in one eye.
RELATED STORY: Natalie Anderson Reveals the Reason She Made an Unexpected Exit from 'The Challenge: Double Agents'
(Photos: MTV; Instagram)