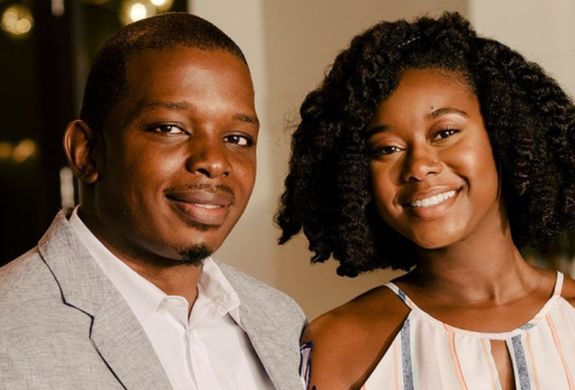 The Married At First Sight family has grown once again.
Season 9's Deonna McNeill and Greg Okotie have welcomed their first child, a baby boy the couple named Declan.
Baby Declan was born on February 27, weighing in at 6lbs 9oz.
"We are so blessed and excited to welcome our baby boy, Declan, into the world," the couple said in a statement issued to 'MAFS' production company Kinetic Content. "We're all healthy and doing well just happy to be home as a family of 3!"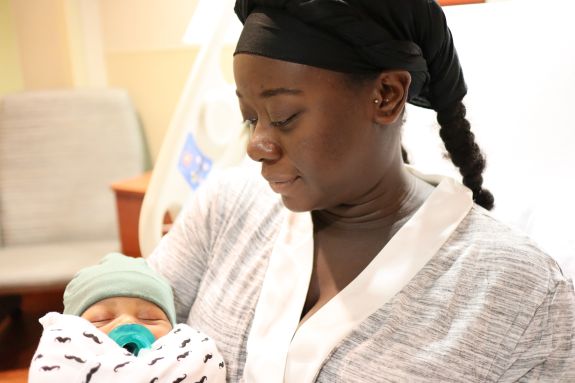 On Instagram, Deonna gave details about the baby's long labor.
"Over the weekend our little bundle of joy entered the world after a long 36hrs of labor!" she wrote. "Say hello to Declan Okotie aka Baby O. We love him so much already! Thank you for all of the well wishes and blessings. Everyone is doing great and getting adjusted to our new normal. Sandy [our dog] ABSOLUTELY loves her brother."
Greg also posted about Declan's birth on Instagram, telling fans that both mom and baby are doing well.
"Our little man has arrived! Everyone meet Declan Okotie!" he wrote. "He came into the world over the weekend and it was a journey (36 hrs of labor). I don't know how Deonna dealt with all of that pain for so long but she did and I'm beyond happy, proud, and in awe of her! We're so blessed ! Deonna and Declan are healthy and doing well! Now we're just trying to get used to our new normal! Thank you all for the prayers and well wishes! He's finally here!"
Greg and Deonna— who met (and married the same day) on March 21, 2019 on the show— announced Deonna's pregnancy back in September. Greg joked in the announcement that this child will be the first of their eight children ("maybe").
RELATED STORY: It's (Another) Girl for 'Married At First Sight' Couple Ashley Petta & Anthony D'Amico:
(Photos: Lifetime, Kinetic Content, Instagram)