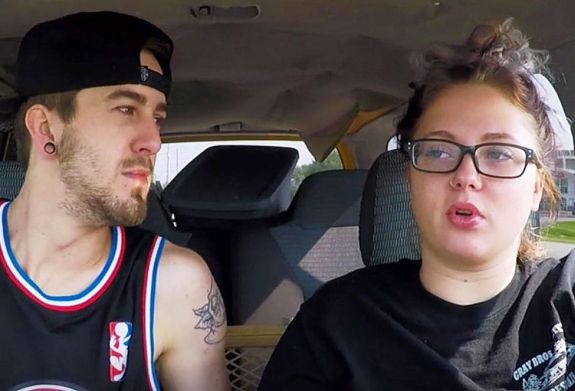 Jade Cline made it clear over the weekend that she and her off-and-on baby daddy Sean Austin are very much back on!
The Teen Mom 2 star posted some sexy-time couples' photos to social media on Sunday and answered questions about her renewed love for Sean, as well as Sean's dreams to "do music," and if they plan to have any more kids.
In the photos, Jade and Sean— who share daughter Kloie—are shown stripped down to their skivvies, with plenty of red satin and props that look like they came from the Valentine's Day clearance aisle at the Walgreens.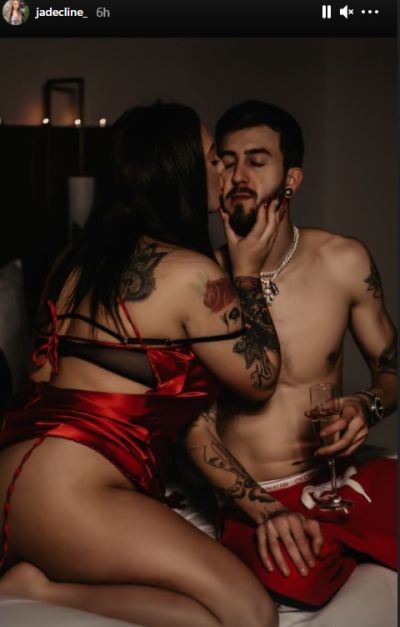 Although Jade broke up with Sean (and kicked him out of the house and called the cops on him) last season, it's clear from her photo caption that the couple has worked out their issues. (The 911 operators in the Indianapolis area are all surely breathing a collective sigh of relief.)
"Loving you has always felt so right," Jade wrote to Sean. "I'm so proud of you… You've proved people who've mad mistakes can change, evolve, improve, and learn. It hasn't always been easy but it's always been worth it. cheers to us and forever."
View this post on Instagram
After the photos were posted, Jade turned off the comments (as she was getting a lot of negative feedback.) She also allowed her followers to ask her some questions. Naturally, most of the questions were about her getting back together with Sean. She told one follower that the reconciliation occurred a while back, but she and Sean decided to stay quiet about it.
"I just keep my personal life private on social media," Jade wrote. "[Sean and I] lived separately for a while and I think that definitely helped us both. We both really worked on making our relationship healthy and better."
She added that despite their problems (and frequent breakups), they didn't want to end things for good.
"At the end of the day we love each other so we didn't want to give up on our relationship," Jade wrote.
Jade says she gave Sean a second chance because he's very much a changed man.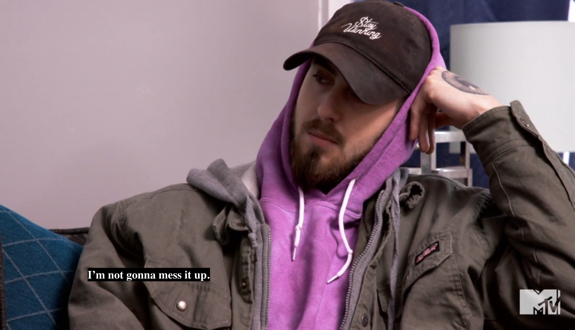 "He loves himself more and is living such a happy life," Jade wrote of Sean, who struggled with substance abuse issues in the past. "It's hard to love others correctly when you aren't loving yourself. Now he is always smiling, has multiple GOOD friends and he's following his dreams."
As for what those "dreams" consist of, Jade said Sean has made his desires to "do music" (as he expressed during the last season of 'Teen Mom 2') a reality. She says he is working on his hip hop and rap career (as you do), and also working on music production. (It does not appear that he's actually working a regular job, though.)
"He's been making music," Jade wrote. "Him and his friends from Cali are actually performing at [the hip hop festival] Rolling Loud in May. This is super big for him and his career and I'm SOOO proud of him. Rolling Loud is a huge event and it will open up even more doors for him. He's super talented. I knew he would go far."
Fans also wanted to know (especially after seeing those sexy-time photos) if Jade and Sean plan to have more kids. According to Jade, it will be a while before they have another (with a randomly spelled name).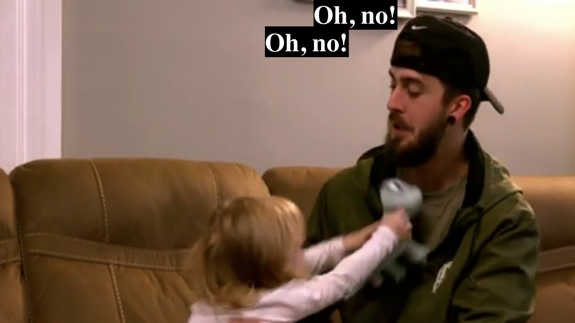 "We don't want more kids anytime soon," Jade wrote. "We both are focusing on Khoie and our careers."
RELATED STORY: 'Teen Mom 2' Star Jade Cline Talks About Her "Painful" Brazilian Butt Lift; Reveals Briana DeJesus Helped Her Through Plastic Surgery
(Photos: Instagram; MTV)