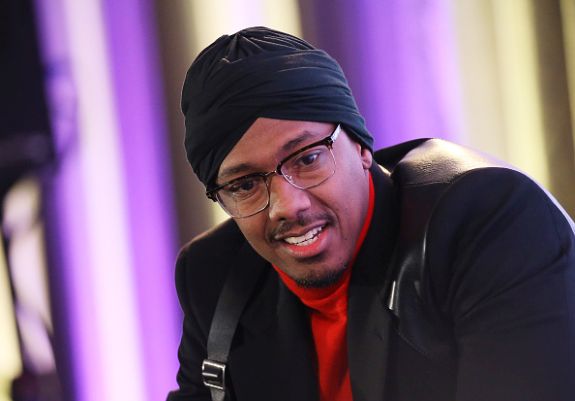 Nick Cannon will soon be a father of six, as he and DJ Abby De La Rosa are expecting twin boys.
Abby announced the baby news in a series of posts on social media featuring photos and a video of herself and the Wild 'N Out star.
"Our dearest sons – my miracle babies, thank you for choosing me to be your Mommy," Abby wrote. "I know the Lord has destined me and prepared me for the gift of not one but two little angels. I pray that God give you both the strength to walk brave and boldy in your individual truth just like your Daddy. That God bless you and your brother and guide you into living out your full purpose.
"Your Dad & I will always be here for you both; in complete unison and support," she continued. "No matter what this world may throw your way, know that forgiveness is key and what is for you – is for YOU! You both are already so loved and we can't wait to meet you both."
Abby announced her pregnancy on social media in December, revealing that the babies are due in July. She also shared a baby bump photo in February, wishing fans a "Happy Valentine's Day from our little family."
While Abby didn't tag Nick in the photo, people in the comments appeared to have already figured out that Nick was the father of her unborn twins. She went on to post videos and photos from her gender reveal that month, again, without tagging the host of The Mask Singer or showing his face in her post.
This will be the second set of twins for Nick, as he and ex-wife Mariah Carey share nine-year-old twins Monroe and Moroccan.
And, if you feel like you just read a post announcing that Nick was having a baby, it's because you did. He welcomed daughter Powerful Queen (no, that's not a typo) just four months ago. Powerful's mother is model Brittany Bell, with whom he also shares four-year-old son Golden.
According to E! News, Nick and Brittany have been dating on and off since 2014.
If you've had trouble keeping track of all the spawn being shot out of Nick's cannon, let's review: he has boy/girl twins with Mariah Carey; a son and a daughter with Brittany Bell and will soon welcome twin boys with Abby De La Rosa.
RELATED STORY: ViacomCBS Rehires 'Wild 'N Out' Host Nick Cannon Following His Firing for Making Anti-Semitic Comments Last Summer; Production On New Episodes to Begin Soon
(Photos: Michael Tran/Getty Images; Instagram)