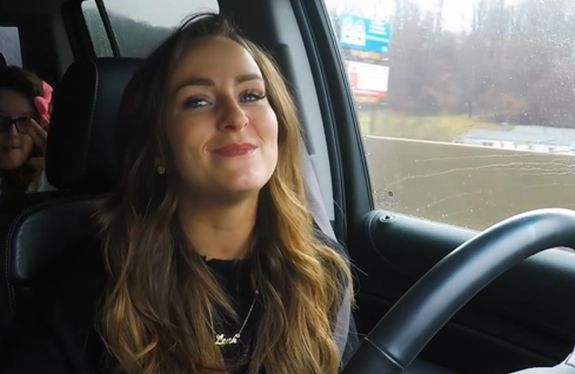 Leah Messer appears to be making plans for her life after Teen Mom 2…if the show ever ends, that is…
The MTV star revealed on Thursday that she has completed the required courses needed to become a real estate agent, and is now preparing to take her state exams to get her real estate license. In a photo posted to Instagram (in which Leah did a professional photoshoot with her briefcase to show everyone she means business!), Leah revealed that she is nervous to take the tests.
"Finished & It's almost Friday!" she wrote in the photo caption.
View this post on Instagram
"Finally finished the final for my real estate courses. On to preparing for the final state exams. Does anyone have any study tips they want to pass along!? I'm just a little bit anxious."
Leah has started a lot of careers over the past 10 years. From being a motivational speaker, to trying her hand at dental assisting, to being a podcaster, to attempting to bring magic lipstick and Mary Kay cosmetics to another generation of Peaches-n-Cream-cheeked West Virginians, Leah has started and quit many jobs.
Leah also started cosmetology school, as well as college and nursing school, but failed to complete the course for any of those career options. This time, however, it appears that she's focused on getting the classes done.
Leah first revealed her aspirations to become a real estate agent back in November, when she posted a photo of a real estate book she was reading to Instagram Stories.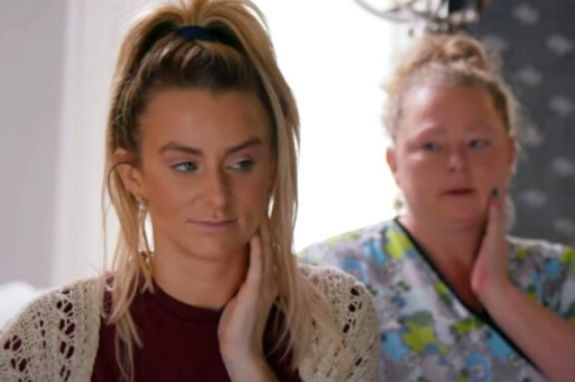 In March, she told Heavy that she was considering linking up with her brother (Isaac Messer) once she gets her license.
"I'm halfway through my real estate courses," she said at the time. "I'm so excited and trying to support my brother and his contractor's business… I'm exploring my options with that career path. I guess we'll see. I don't know where I'm gonna take it yet."
If Leah does become a real estate agent, she can ask her 'Teen Mom 2' co-star Vee Torres for advice, as Vee is a realtor in Delaware.
RELATED STORY: 'Teen Mom' News Pile: Briana DeJesus Talks About Her Family's Future Living Situation; Farrah Abraham Ordered To Pay Nearly $700K To Past Landlord & More
(Photos: MTV; Instagram)