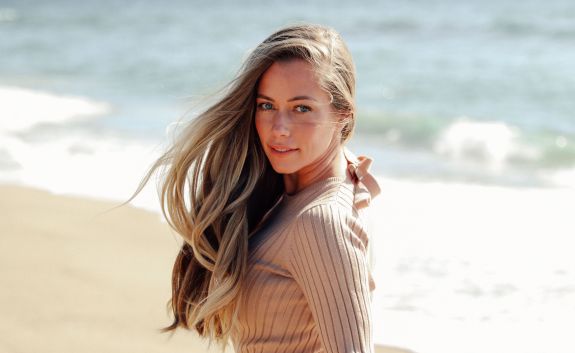 She's baaaaack!
Kendra Wilkinson has kept a relatively low profile in the three years since her reality TV show, Kendra On Top, was cancelled by WEtv. She's divorced her 'Kendra On Top' co-star Hank Baskett Jr., and obtained her real estate license, and is now set to return to reality TV this fall.
Discovery+ announced in a press release on Wednesday that the former Playboy Playmate will star in Kendra Sells Hollywood, a reality show that will show Kendra joining the Douglas Elliman Los Angeles real estate firm, despite the fact that she has no real experience in the field.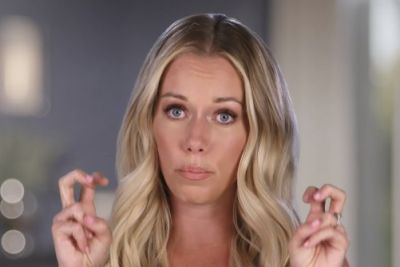 While Kendra has no experience selling homes, she can provide a cheesy pun for a press release like an experienced pro!
"I've been on TV, on magazine covers and shared all of the ups and downs of my personal life with my fans," said Kendra. "Now people can follow along on my newest adventure as a real estate agent. This 'girl next door' is ready to compete with the big guns!"
Discovery+— which is the subscription streaming service for all of the Discovery brands— described 'Kendra Sells Hollywood' as a "six-part docuseries [that] follows Kendra as she joins Douglas Elliman, one of the most successful and competitive real estate firms in Los Angeles.
"With no prior experience, she relies on her signature humor and fierce determination to learn the ropes and land her first sale," the press release reads. "From the sprawling mansions of Beverly Hills to the beach bungalows of Venice, Kendra is ready to take Tinseltown by storm and prove that she has the hustle to make it in real estate. 'Kendra Sells Hollywood' will be available to stream on Discovery+ in fall 2021."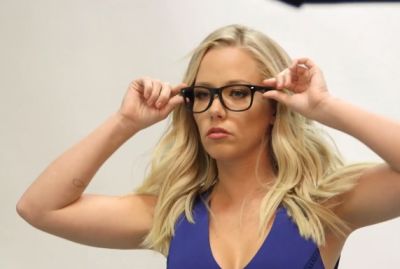 Last year, Kendra informed her followers that she had passed the California real estate exam.
"What I've been working on during quarantine finally paid off by passing my California real estate exam on the first try," Kendra wrote on social media in June 2020. "Kids n couple friends rooting for me! Was so nervous I couldn't even sleep one minute but I did it and now I can breathe and celebrate my hard work. Hahaha."
In July 2020, she announced that she had joined The Agency, a real estate firm founded by Mauricio Umansky (who is the husband of Real Housewives of Beverly Hills star Kyle Richards). She is now working for Douglas Elliman, though, and it is unknown what happened to her gig with Mauricio's firm.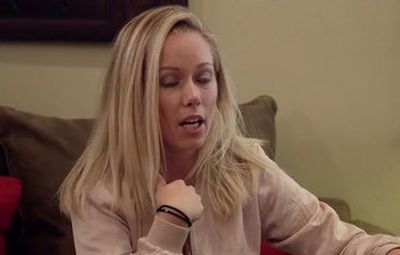 Jane Latman, the President of HGTV who greenlights content for Discovery+, said in a statement that she believes Kendra's show will be a success.
"We've enjoyed watching Kendra for years and we're certain that her fun, positive vibe and adventurous, 'let-me-at it' spirit will inspire the best stories in real estate," she said. "Her resilience, savvy and strength is inspiring and, like her millions of social media followers, we'll be watching and rooting for her as she takes on her latest challenge in 'Kendra Sells Hollywood.'"
After the news of her show was announced, Kendra explained on Instagram why she got involved with real estate.
"After being in the entertainment industry for 16 years, I've stepped into some of the most beautiful real estate properties," she wrote. "Now, after 3 years without the cameras on, I've taken the time to realize what makes sense for me and my kids and what I want to do with this next season of life. I've always had an interest in the real estate business, art and architecture and I'm so excited to share this new journey with you all! Be sure to tune into #KendraSellsHollywood in the fall on @discoveryplus and keep following along for more moments along the way."
View this post on Instagram
Kendra has appeared on a heap of reality shows over the years. In addition to The Girls Next Door and 'Kendra On Top,' she has also starred on Kendra, Dancing With the Stars, Celebrity Wife Swap, I'm a Celebrity… Get Me Out of Here" and several seasons of Marriage Boot Camp: Family Edition.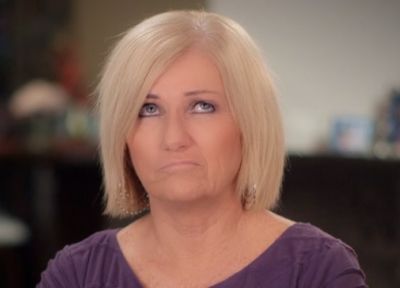 RELATED STORY: More '90 Day Fiance' Spin-Offs Are Coming to Discovery+ This Summer! Get Ready for '90 Day Fiance: Caribbean Love'
(Photos: WEtv; Instagram)