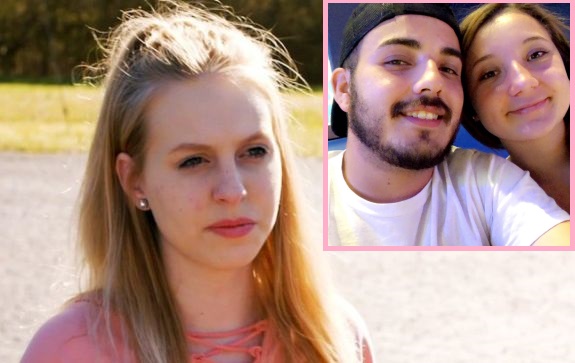 Rachel Beaver is firing back, after her sister Malorie's baby daddy Lane Fernandez went to the tabloids to claim that Mal was keeping him from seeing their daughter Emerson because Malorie was jealous of his new wife.
In an exclusive interview with The Ashley, the Teen Mom: Young & Pregnant star shot down Lane's recent claims that Malorie was jealous of his new wife, Kylie (who got into a nasty online feud with the entire Beaver Bunch recently). She also responded to Kylie and Lane's claims that Malorie is an unfit mother, and that Emerson would be better off if Lane and Kylie had more custody of her.
"Malorie is the last person that'd be jealous of Kylie!" Rachel told The Ashley. "She's years younger than Malorie…Kylee is trying to play mommy. She's literally 19, my age!"
(During the recent Facebook rant, Kylie did, in fact, proclaim that Emerson calls her "Momma" and wrote that she was trying to be a mother to the three-year-old.)
According to Rachel, Lane and Malorie were…um…"banging uglies" when Lane and Kylie first got together because Lane told Malorie his relationship with Kylie "wasn't serious."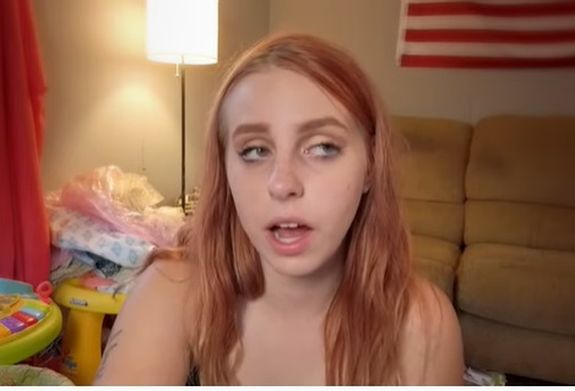 "One day he randomly told Malorie she either gets back with him and he leaves Kylie or he's going to marry [Kylie]. She said, 'Go marry her,'" Rachel claims.
As for Lane and Kylie's claims that Malorie doesn't properly care for Emerson, Rachel disagreed.
"Emerson has always been taken care of," Rachel insists. "Malorie's had Emerson so much since [the] last season [of 'Young and Pregnant.'] She works almost everyday with my mom at a restaurant [and] I have Emerson."
Last week, Lane told The Sun that he is considering filing for joint custody of Emerson; however, he added that "it's a big money racket." Rachel stated that Emerson would not want to spend more time with her father and his new wife.
"Emerson is traumatized by Kylee and Lane," Rachel told The Ashley. "Last time she was with them she got brought to me crying her eyes out about how they were trying to steal her from her mommy and she was never going to see us again. Who tells a two-year-old that?!
"Also they both called Department of Child Services on Malorie saying she was on meth. They drug tested her and she failed for absolutely nothing. Of course. She's never done drugs," Rachel stated.
(During the original Facebook showdown, Malorie stated that she has never touched any drug.)
"All of Malorie's cases they threw at her got denied and closed. So good luck [getting custody], Lane!" Rachel said.
Lane— who was arrested in 2019 for domestic violence against Malorie—told The Sun that he and Kylie are "loving parents" to Emerson, and that Malorie stands in the way of him being with his daughter.
"I try to see my daughter but can't and [Malorie] lies about me trying," he said, adding that he feels Malorie is angry that he has moved on with Kylie. "To me, Malorie's jealous that I got married and am building a life with another woman. That's what I think and that Emerson talking about my wife to Malorie also makes her mad."
Rachel insists that is not true.
"This subject is really touchy to my family," she said. "I don't want my fans getting the wrong idea. They need to know the truth."
RELATED STORY: Malorie Beaver's Baby Daddy Lane Fernandez Insists 'Teen Mom: Young & Pregnant' Star Is Jealous of His New Wife; Says He's Thinking About Filing for Joint Custody of His Daughter
(Photos: Facebook, MTV, Instagram)