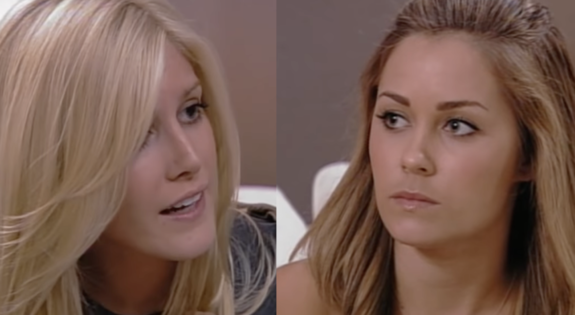 Lauren "LC" Conrad departed The Hills in 2009 during Season 5; however, the former star of the MTV reality show continues to be a topic of conversation, particularly when it comes to the stars of the spin-off The Hills: New Beginnings.
On Wednesday, 'New Beginnings' star Heidi Montag, appeared on the Call Her Daddy podcast to talk about the OG series …and throw some shade at her former best friend and roommate, LC.
In a clip of the episode posted to the Call Her Daddy Instagram page, host Alexandra Cooper told Heidi she respected Lauren for becoming famous and then leaving reality TV, while "everyone else is scrambling." However, Heidi made it clear that Lauren failed to become the star everyone thought she would be.
Heidi took the opportunity to point out where she believes Lauren's career went wrong, as well as tout the success of Lauren's former nemesis Kristin Cavallari.
"Kristin– let's be honest– is the more successful [one]," Heidi said. "I feel like Lauren didn't make it as big as she should have."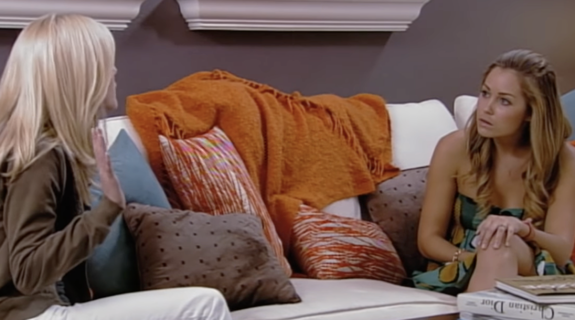 While Lauren went on to launch a fashion and beauty line after 'The Hills,' as well as publish multiple books, Heidi said with the right team, Lauren would "be a billionaire. She'd be a hundred-millionaire."
"She's not where she should have been at all," Heidi continued. "She has a Kohl's line, great, whatever. But she should be a hundred-millionaire. Are you kidding me? Who gets that big promotion, that big fame, that big engine behind her, the loved one, the this-and-that? The narrator– no one even gets the narrator show … She should be so rich."
While it's not "hundred-millionaire" status, Lauren's net worth is reportedly valued at $40 million. For the record, Kristin, who runs successful companies Uncommon James and Little James and previously starred on her own reality series, Very Cavallari, has a reported net worth of $30 million.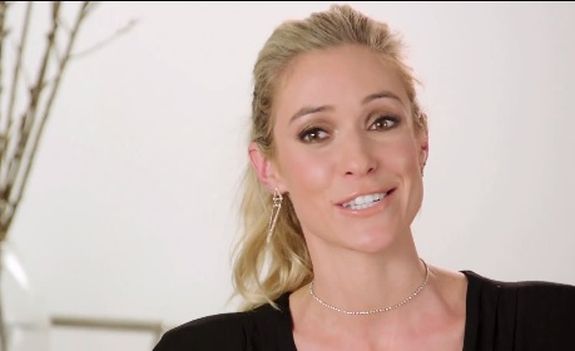 In addition to making some digs at Lauren's success–- or lack thereof–- Heidi also accused Lauren of mistreating during their time on the MTV series, most notably when Heidi began dating her now-husband Spencer Pratt. In fact, Heidi claims her former bestie even threatened to have her kicked off the show if she pursued a relationship with Spencer.
"How dare you! I'm not your dog," Heidi said on Wednesday's episode. "Yeah, I appreciate you getting me on this show, but that doesn't mean you own me and you can tell me what to do in my life."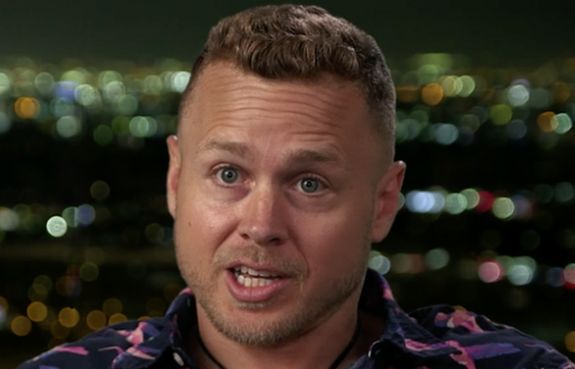 While many of Lauren's costars from 'The Hills' have returned to the small screen on 'New Beginnings,' the former Laguna Beach star said in 2020 that she has no intention of making a reality TV comeback. However, Lauren said she appreciates that fans would like her to.
"It's a lot of time commitment and I did it for a really long time and I'm so grateful for my time on television, but I'm at a place now where between my family and my career, I've got a pretty full plate so I'm not looking to add anything," she said.
RELATED STORY: 'The Hills: New Beginnings' Star Caroline D'Amore Calls Spencer Pratt & Heidi Montag "Ungrateful A**holes!" "I'm Embarrassed To Be Associated With That!"
(Photos: MTV; Instagram)