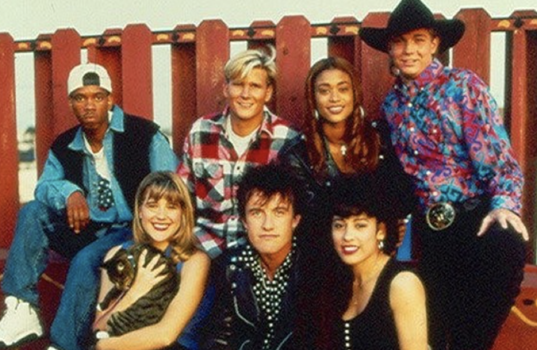 Following in the footsteps of last year's The Real World Homecoming— which brought together the inaugural cast of The Real World for the first time in nearly three decades– Paramount+ is reportedly keeping the reunions coming.
According to the sleuths over at Vevmo, The Real World Homecoming: Los Angeles is happening, with seven of the nine roommates from Season 2 signed on for a reunion on the west coast, 28 years after making their MTV debut. The participants began quarantining last week, according to Venmo sleuth PinkRose, and will soon begin filming the season.
The Ashley has details regarding which cast member said no to the reunion, who is returning and what the Season 2 roomies have been up to since we last saw them!
Season 2 of 'The Real World' marked many "firsts" for the franchise, including the first roommate eviction, first roommate to leave by choice and first replacement roomie(s). More importantly though, the show featured the very first roomie road-trip pick-up via RV, which went on to inspire the MTV series Road Rules.
In February, Season 2 cast member Irene Berrera shared her excitement on social media about Season 1 of 'The Real World' reuniting on 'The Real World Homecoming,' adding she was "looking forward to reuniting" with her own roommates soon.
Irene didn't confirm anything at the time, but she did tell fans in the comments to "make sure producers know that people want more seasons [of 'Homecoming']."
Six of the "seven strangers picked to live in a house" will return (or at least make an appearance) on the "Homecoming" Reunion. The Ashley's behind-the-scenes sources tell her that the only hold-out was Aaron Behle, who reportedly turned the Reunion down all together.
Another original roommate— Dominic Griffin—will only be making an appearance for a day or two of filming, the Vevmo sleuth PinkRose stated. (Fans will remember Dominic as the cat-hating Irishman who the roomies worried was drinking too much during their season.)
Check out the list of roommates reportedly signed on for the second round of 'Homecoming,' and find out what the cast is up to today!
Beth Stolarczyk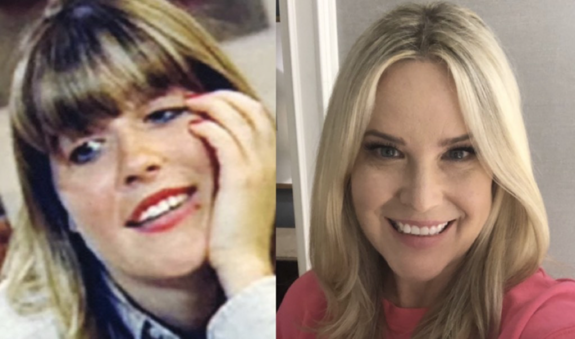 Beth entered 'The Real World' house with a degree in film, television and radio production and after the show wrapped, she put those skills to use, creating her own agency for reality TV stars.
Beth also remained a semi-regular contestant on The Challenge, competing on eight seasons, including 'Real World/Road Rules Challenge,' 'Battle of the Seasons,' 'Battle of the Sexes,' 'The Inferno II,' 'The Gauntlet 2,' 'The Duel,' 'The Gauntlet III,' and just this year, The Challenge: All Stars, which streamed on Paramount+.
Beth is also the CEO of lash company, Eyelusion Lashes.
Jon Brennan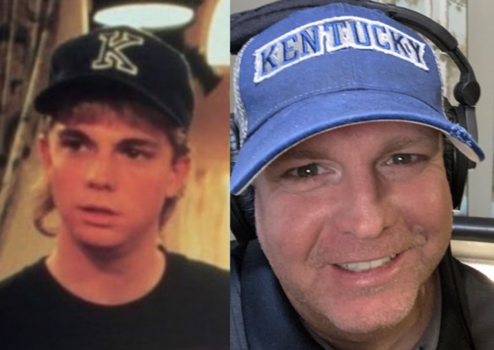 Eighteen-year-old country singer Jon came to Los Angeles having been raised in a devout Christian household, free of alcohol and other temptations, though his exposure to a new city and different people ultimately led him to become more open-minded as the show progressed.
After the show, Jon competed on 'Road Rules: All Stars, ''Battle of the Seasons' and 'The Inferno II.' According to his social media, Jon continues to live in Kentucky today, performing as a country music artist and working as a church youth pastor, mentor and speaker.
Tami Roman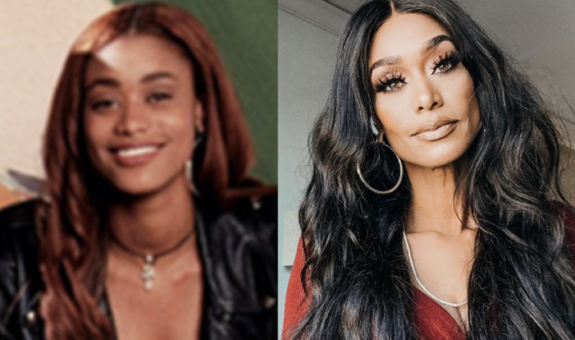 Tami, a singer and AIDS care specialist, is likely remembered as the cast member who allowed cameras to document her abortion–– a topic deemed controversial by some viewers at the time, and one that sparked a discussion among the cast.
Years after 'The Real World,' Tami—the former wife of NBA player Kenny Anderson—went on to appear on VH1's Basketball Wives, RuPaul's Secret Celebrity Drag Race and Marriage Boot Camp: Reality Stars. Tami is also an actress, author and executive producer.
David Edwards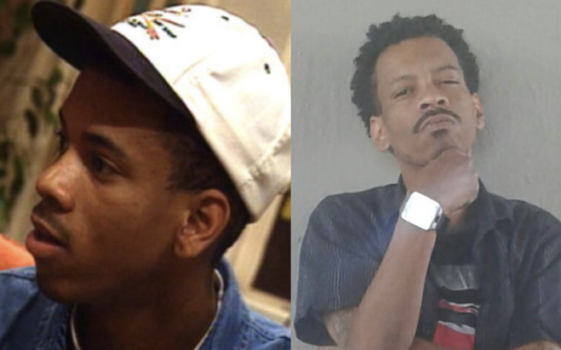 David was a stand-up comic who had been working in Los Angeles for a couple of months before joining 'The Real World.' During Episode 6 of the season, David played a "prank" on Tami, during which he ripped bed covers from Tami and exposed her in her underwear. David's actions didn't sit well among his roommates and ultimately led to him becoming the first 'Real World' cast member to be evicted.
After 'The Real World,' David appeared on 'Battle of the Sexes.' He continues to perform as a stand-up comedian today.
Irene Berrera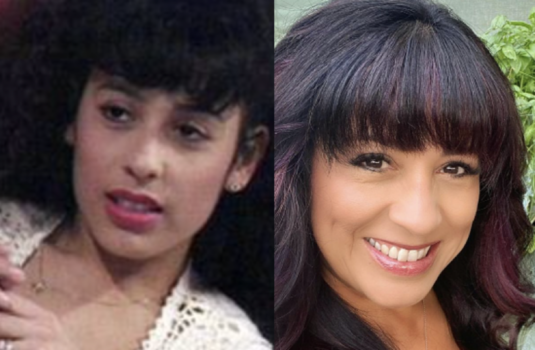 Irene entered 'The Real World' house in 1993 as a deputy for the Los Angeles County Sheriff's Department. She ultimately left during the season to get married to her now ex-husband, Tim. The couple's wedding was featured on the show during Season 2.
Irene, who shares two children with her ex-husband, has retired from the police force and now works as a "plant powder pusher," promoting juicing and fitness on social media.
Glen Naessens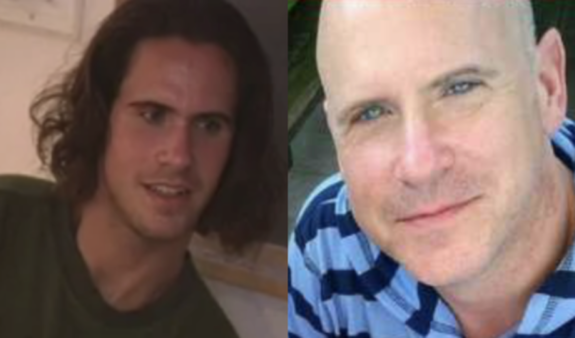 Glen, brought on as a replacement following Irene's exit, was a member of the rock band "Perch," whom he chose to hang with in 'The Real World' house in lieu of getting to know his fellow roomies.
According to MTV Real World Fandom, Glen went on to open a one-stop coffee house in Philadelphia called Venus Flytrap with his wife, Suzan. He also has two children.
Beth Anthony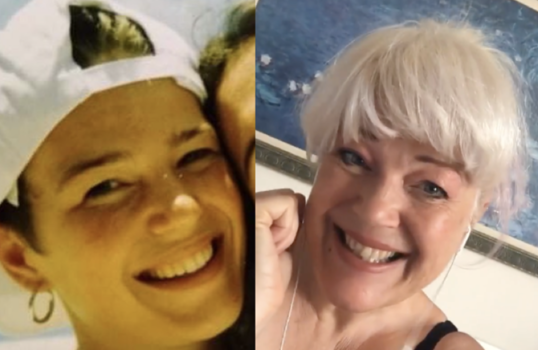 Beth, a recovering alcoholic, arrived to 'The Real World' house during Episode 12 as another replacement roomie. As a lesbian, she hoped to educate her roommates and help others become more accepting.
On Instagram this month, Beth posted a throwback of her "first wedding" back in 1995 (in the presence of MTV cameras); however, today she is reportedly married to artist Tom Mehau, living in Hawaii with her children and running a vintage store.
Dominic Griffin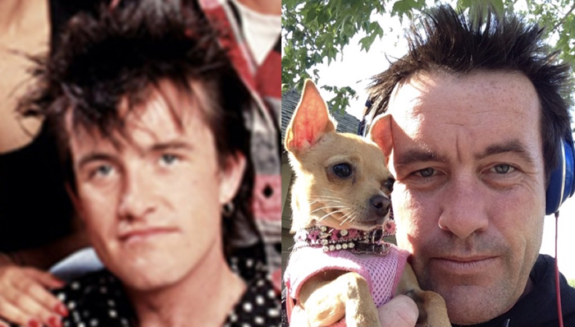 Dominic, a writer and bartender from Dublin, Ireland, was one of the eldest roommates in the house at 24 years old. Dominic returned home to Ireland during Episode 13 of the season to visit his parents, including his father, who was ill.
Today, Dominic continues to live in California, writing and working in the music and entertainment industries. He will reportedly make an appearance on 'The Real World Homecoming: Los Angeles,' but only for a day or so.
Not appearing:
Aaron Behle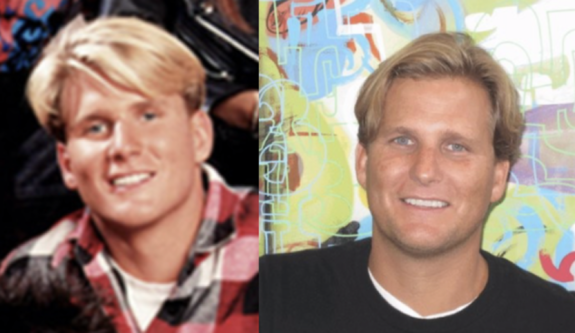 Upon joining 'The Real World,' Aaron, a business/economics major at UCLA, already had an accounting job lined up, so it's no surprise that today he is both the CEO of premium eyewear brand SALT, as well as a professor of economics at his alma mater.
According to The Ashley's 'Challenge' source, Aaron disliked his 'Real World' experience, and did not do any more reality television afterward. It's likely that this is why he declined to participate in the upcoming reunion.
'The Real World Homecoming: Los Angeles' will reportedly be filmed over a two-week period.
RELATED STORY: 'The Challenge' Star Johnny Bananas Told Girlfriend Morgan Willett Their Relationship Wouldn't Work Out if She Continued Doing Reality TV
(Photos: MTV; Instagram; Facebook; Vevmo; UCLA.edu)