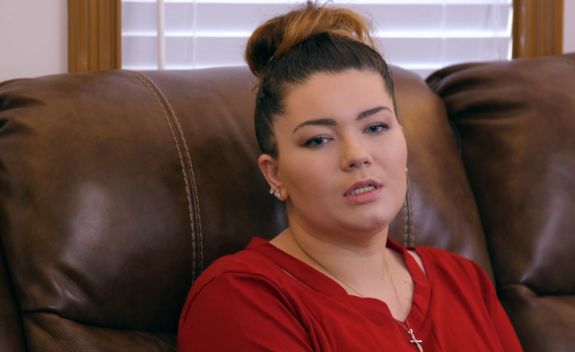 On Tuesday's episode of Teen Mom OG, Amber Portwood revealed one of her deep, dark secrets: that she's "been bisexual." During the episode, Amber revealed that she was worried that her estranged daughter Leah, as well as Leah's father Gary Shirley, would be embarrassed by her coming out.
While discussing the new book she's been writing, Amber told her producer that "people are probably gonna be a bit shocked" when they read the book, due to what she plans to disclose in it.
"I am bisexual," Amber said, before revealing that her bisexuality goes beyond just a brief hookup or fling.
"I have had a relationship with a woman for eight months before," she stated, adding that the relationship occurred when she was about 20 years old.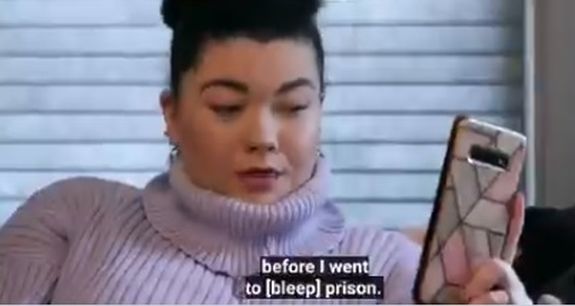 (If Amber had the relationship with the woman when she was 20, that would have been around 2010, when she first began doing 'Teen Mom,' by the way. Two years later, at the age of 22, she began serving her prison sentence.)
This marked the first time the 'Teen Mom OG' star has discussed her bisexuality publicly.
"I'm really scared right now," Amber said about coming out.
Amber said that Gary is aware that Amber swings both ways. However, she admitted that she didn't think he would be cheering her on for coming out.
"I don't think he's going to be very open," Amber said. "I think he's gonna think it's bad for [our daughter] Leah…he doesn't even like the thought of going to therapy to help our relationship out or things like that. So this is just another embarrassment to them."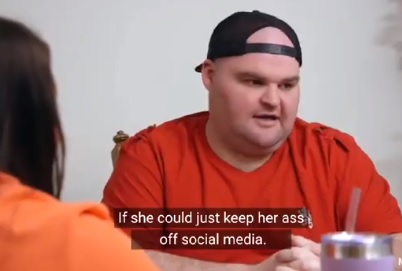 As 'Teen Mom OG' fans know, Amber and Leah's relationship is currently very strained. Leah had not been speaking to her mother, and was angry after Amber went on an angry rant on Instagram earlier this year, blasting Gary's wife Kristina as a "wh0re," a "homewrecker" and other unsavory things.
Amber told her producer that, although she feel like her coming out might be an "embarrassment" for Leah right now, she decided to still do it.
"Leah and [my son] James are actually a really, really big factor [in my coming out]," she said. "I don't ever want them to think it's bad, and I don't want them to look at other people who are like this, like, bad. Who am I to hide forever, which is actually what I was planning on doing anyways.
"I was going to go to the grave with this," Amber said.
Later in the episode, Amber decides she needs to tell her mother Tonya that she's bisexual, so that Tonya doesn't find out by reading Amber's upcoming memoir. She calls her mom and just randomly lays the news on her.
"I have been bisexual," Amber says. "I'm very attracted to men, but I'm similarly, also very attracted to women as well. Like, both…"
Amber tells her mom that her "being bisexual" has happened "over the years…" and says that she didn't come out back then because things were so chaotic, what with her being in prison, doing drugs and whatnot.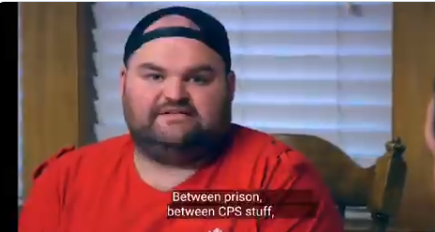 "There was just, like, so much going on back then that I didn't want to put any more stuff on the family," she said. "I think I was just ashamed at the time because [people weren't] as open [about sexuality] then."
Amber goes on to clarify that, in her book, she doesn't "point-blank say" that she's bisexual, but she does say "I've been with women." Amber's mom encouraged her to speak out, and to not be ashamed about her sexuality anymore. Tonya says she thinks Leah will take the news well.
"I think she can handle it. I think she'll be OK with it," Tonya said. "I'd rather her hear it from you than somebody else."
If you are like The Ashley and have been following this show for an embarrassingly long time, you may remember that, back in 2012, Gary actually announced on Twitter. that Amber was into women; however, he quickly backtracked and deleted the tweet.
"For all you lucky ladies I just found out Amber is a lesbian," Gary wrote in the original tweet from 2012. " I think I turned her gay. Damn it this always happens to me lol."
After deleting the tweet, Gary insisted that he only wrote that because he wanted to show that 'Teen Mom' fans are gullible.
"Guys Amber is not a lesbian," he wrote. "Just proving a point that people believe everything they hear…Proving a point to Amber. Tweet was approved by her…"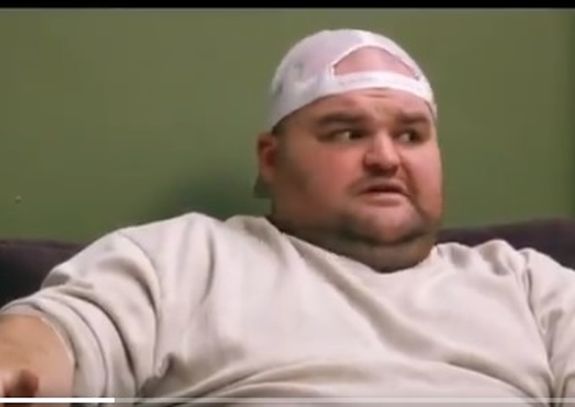 That same year, a story came out while Amber was in prison that accused her of getting "very close" to a female inmate nicknamed "Sugarfoot." (As you do…)
They had become so "close," according to the story posted by Radar Online, that ol' Suggie had tattooed Amber's initials on her neck! (Amber has never confirmed the "Sugarfoot" story to be true, however. However, The Ashley would like to think that there is a paroled inmate somewhere in Indiana with "AP" tatted on her neck.)
Gary and Leah have not yet spoken publicly (or on the show) regarding Amber coming out.
RELATED STORY: 'Teen Mom OG' Amber Portwood Goes On Instagram Rant On World Mental Health Day Over Internet "Bullies": A Recap of Events
(Photos: MTV)