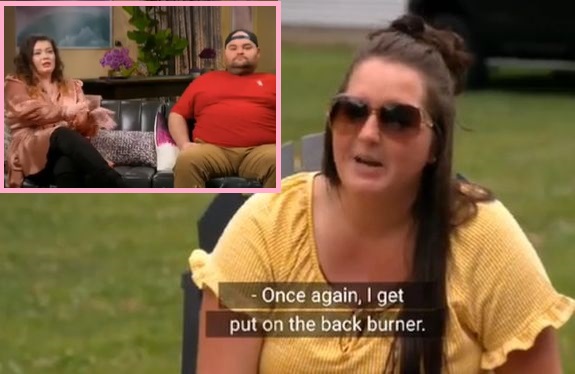 Gary Shirley's wife hinted that she's not so keen on Gary wanting to spend even more time with his ex and baby mama, Amber Portwood.
On Tuesday's episode of Teen Mom OG, Gary's wife Kristina— who has helped raise Gary and Amber's daughter Leah—finally spoke up on-camera about feeling like Gary is spending too much time with (and worrying about) Amber, and not enough time with her.
As 'Teen Mom OG' fans know, Kristina has been staunchly loyal in her support of Gary having a good co-parenting relationship with Amber. She has also been incredibly kind to Amber, despite the 'Teen Mom OG' star verbally attacking her on Instagram on multiple occasions. However, when Gary told her he was planning to go to therapy with Amber, Kristina expressed her unhappiness about the situation.
Gary told Kristina that Amber had requested he go see her therapist with her, and that he planned to go.
"Once again I get put on the back burner!" Kristina said, quickly changing her tone to make it sound like she was joking.
Gary seemed oblivious to the fact that his wife was feeling slighted by him wanting to devote even more of his attention to Amber.
"How are you getting—you wanna go?" he asked her.
Kristina stated that she had no interest in attending Amber's therapy session.
"You think I should go?" Gary asked her.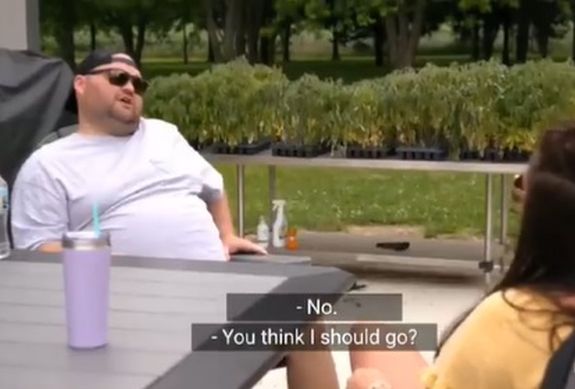 Kristina didn't answer at first, but then muttered, "If it's gonna help," obviously referring to the mess of a relationship going on between Amber and Leah.
Gary asked Kristina again if he should go, telling her, "If you don't want me to go, then I won't go."
"I'm not going to stop you!" Kristina answered.
She did, however, want to know if the therapy session would be about the co-parenting of Leah, to which Gary replied that the session would probably be more about Amber and understanding her mental health issues.
"That way, maybe I don't hold anything against her," he added.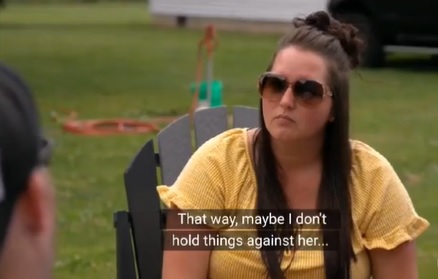 Gary reveals that he and Amber went to a counselor years ago, back when they were still together and Amber was still beating on him. Gary says that the counselor told Amber to stop getting physical with Gary or it could make Leah more likely to seek out a violent partner later in life. He also told her that her violence could have legal ramifications.
(As 'Teen Mom OG' fans know, Amber ended up going to prison for 17 months, with some of her being domestic battery and intimidation against Gary.)
Gary tells Kristina that, despite her obvious unhappiness about him devoting more time to Amber, he's doing it for Leah's benefit.
"I know you understand that," he tells his wife. "And I know you're positive in that."
Kristina agrees to support Gary going to counseling with Amber, which Gary appreciates.
"Unfortunately, I have a life to share with Amber [because of] my baby, my baby Leah," he says. "And even though [Leah] might not understand how important it is, it's always important to have family."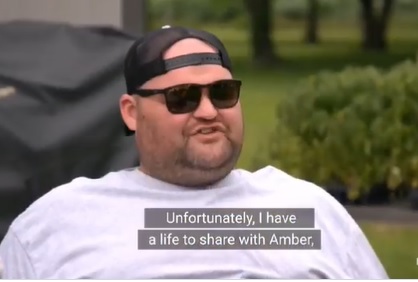 The Ashley will be recapping Tuesday's full episode of 'Teen Mom OG' soon, but until then, you can feast on her recaps of previous episodes by clicking here!
RELATED STORY: The Ashley Breaks Down the New "Portwood AF" Merch Line By 'Teen Mom OG' Star Amber Portwood; Amber Defends Line After Some Say Products Glorify Domestic Violence
(Photos: MTV)