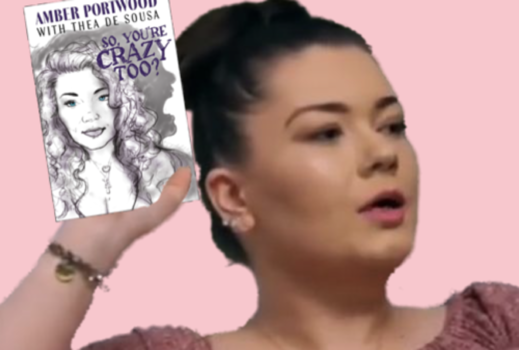 Amber Portwood is releasing her second book, and it's sure to be a rill good read!
The Teen Mom OG star revealed the title of her upcoming book, So, You're Crazy Too?, on Tuesday… presumably from the comfort of her couch while rocking one of her Portwood AF hoodies. Like the many (many!) 'Teen Mom'-authored books that came before it, So, You're Crazy Too?, is published by Post Hill Press.
According to Amber and her co-author Thea De Sousa, this book will delve head-first into Amber's mental health struggles. The book is so graphic that it even comes with a "warning label."
"After 12 years on reality TV you thought you'd shared it all- but this book truly lets all the skeletons out of the closet and the warning label in the front was well-earned," Amber wrote.
Thea de Sousa also promoted the book on social media, promising readers an "in-depth look at mental illness."
"My book with Amber Portwood of Teen Mom OG about her life comes out in February!" Thea wrote. "It's really a great in-depth look at mental illness! Pre-order on Amazon!"
The future literary classic is described as an "in-depth look into Teen Mom star Amber Portwood's long history dealing with several severe mental illnesses, and how she survived almost insurmountable odds and unbearable scrutiny to become the strong, self-assured woman she is today."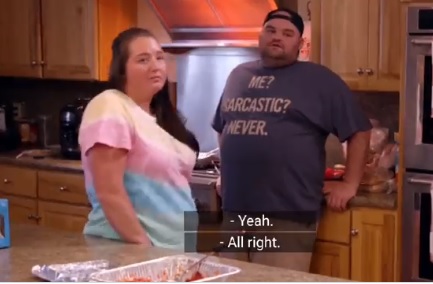 "Throughout the years, Amber has struggled with up to five severe mental disorders that, especially when grouped together, would bring even the most hearty among us to their knees."
The book's description on Amazon goes on to mention Amber's reality TV pedigree on the "massive franchise" that is 'Teen Mom', the current probation she's serving for "a widely publicized fight with the father of her son," and the fact that she "famously emerged from prison almost eight years ago."
" …her story serves as a triumphant tale of rebirth as Amber finally conquers her demons and begins her road to a healthy and happy life," the summary continues.
Our favorite lines are found in the "About the Author" section, which, again, mention Amber's 17-month prison stint, but more importantly, note that she "is currently attending Purdue University Global."
(If online universities awarded superlatives, Amber would undoubtedly be in the running for Most School Spirit.)
Those of you who have been riding this 'Teen Mom' train longer than you care to admit may recall Amber's 2014 tell-all, Never Too Late, which focused on her drug abuse and how her addiction and anger issues eventually landed her in gel jail.
So, You're Crazy Too? can be pre-ordered by using The Ashley's Amazon Associates link below! The book will be released on February 22, 2022.
RELATED STORY: The Ashley Breaks Down the New "Portwood AF" Merch Line By 'Teen Mom OG' Star Amber Portwood; Amber Defends Line After Some Say Products Glorify Domestic Violence
(Photos: Instagram; MTV)