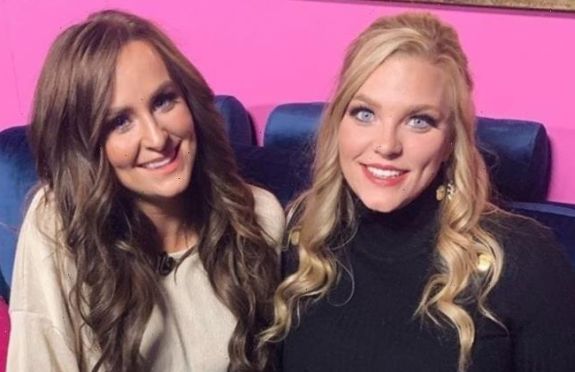 Victoria Messer's vacay-booty-call-turned-baby-daddy is headed to the United States for good, thanks to her Teen Mom 2 star sister, Leah.
Victoria, Leah and Victoria's baby daddy, Royer Rodriguez posted to social media over the weekend that Royer— who lives in Costa Rica— has been approved to come to the hollers of West Virginia and be with Victoria and their two-year-old son Cai.
Victoria posted photos of Royer, along with their immigration lawyer and Leah, with Royer proudly wearing a shirt with "West Virginia" on it.
View this post on Instagram
"We did it!" Victoria captioned the pics. "Thank you so much [to our lawyer] & my sis!"
Leah also posted photos of the journey, writing, "I'm so freaking happy for you guys…now [Royer] must show us his whitewater rafting skills in WV this year!"
View this post on Instagram
In the comment section of her post, Victoria told a fan, "My fiancé and I have been together almost three years and waiting for him to be able to come to be with us! He was APPROVED to come here and be with us!"
Royer expressed his gratitude to Leah and the lawyer who helped get him to the United States.
"I am very grateful to God and you @paulwv_304 and @leahmesser," he wrote. "Finally finished this long process that has been difficult. I am very happy to be with my future wife for the rest of my days. I LOVE YOU."
As 'Teen Mom 2' fans know, Victoria met Royer while she, Leah, Kail Lowry and others were on vacation in Costa Rica. Royer was hired to be their rafting guide… and things got, um, wet 'n' wild between him and Victoria afterward, with her ending up knocked up at the end of the vacation.
She gave birth to their son, Cai in 2020. Royer was unable to attend the birth of his son, but he and Victoria have maintained their long-distanced relationship over the years, even getting engaged in August.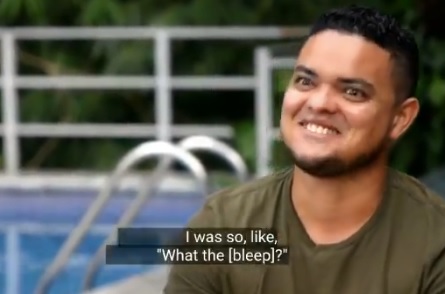 Leah has apparently signed on to become Royer's financial sponsor in order for him to immigrate to the United States. According to the U.S. Citizenship & Immigration Services website, an immigrant needs a sponsor to essentially financially back him on the journey to become a citizen. The sponsor vows to cover him financially so that he does not need to rely on public benefits like food stamps, etc.
As Royer's financial sponsor, Leah is required to take financial responsibility for him until he becomes a U.S. citizen, is credited with 40 quarters/ 10 years of work, leaves the United States for good, or dies – whichever happens first.
Leah was likely asked to become the financial sponsor due to the high income she receives from appearing on 'Teen Mom 2.' By law, a sponsor has to be able to prove that he or she makes an income that is at or above 125 percent of the Federal poverty level.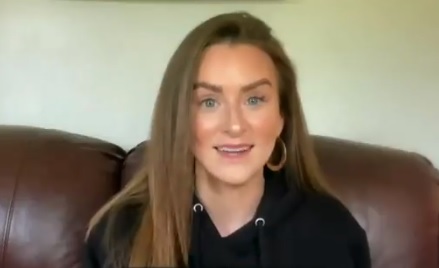 It should be noted that the Affidavit of Support that Leah would have signed is a legally enforceable contract, and if Royer were to end up receiving public benefits (like welfare, etc.) in the U.S., Leah would be responsible for repaying the benefits he received. If she does not repay the debt, she can be sued.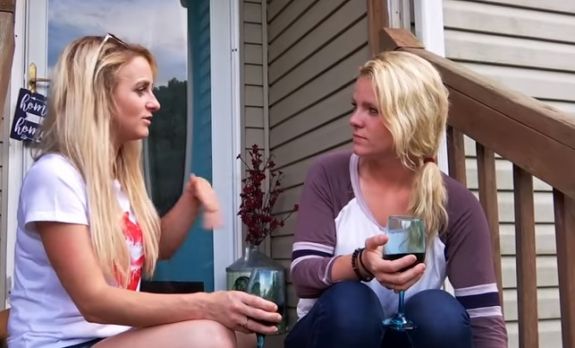 Back in October 2020, Leah talked to Heavy about Victoria and Royer's difficult journey to get Royer to the U.S.
"They have had some ups and downs with continuing a long-term relationship, but I'm proud of them both!" Leah told the site, adding that, "This immigration process has definitely tested [Victoria's] patience a time or two."
Victoria and Royer have yet to reveal when they plan to get married.
When they do get hitched, this will be Victoria's third marriage. Victoria got married for the first time in April 2015 at the age of 20 to Brian Jones. (Leah served as a bridesmaid, and Brian frequently appeared on 'Teen Mom 2.') They welcomed a daughter, Cami in 2016, but split by the spring of 2017.
Less than a year later, Victoria announced she was married to Domenick Crapello, and they were were expecting a baby together. She welcomed their daughter Cerenity soon after. Victoria was still legally married to Domenick when she went on the fateful Costa Rica trip in May 2019. Later that month, she filed for divorce from Domenick.
Royer is the father of two sons in Costa Rica.
'Teen Mom 2' Star Leah Messer Addresses Rumor That Her Ex-Husband Jeremy Calvert Has an Issue With Her Boyfriend Jaylan Mobley
(Photos: MTV; Instagram)