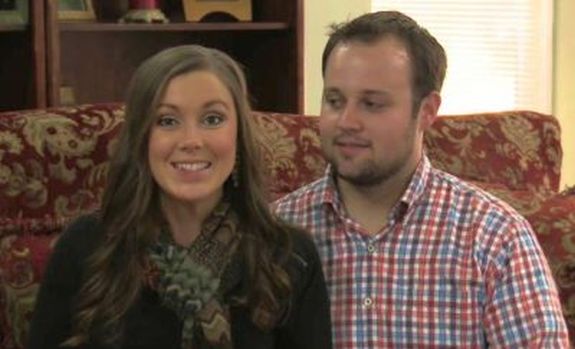 As Josh Duggar sits behind bars following his guilty verdict for receiving and possessing child sex abuse materials (CSAM), he and wife Anna are passing the time by making many (many) phone calls to one another.
From December 12 to January 2, Anna dialed up her disgraced husband in jail 39 times, The Sun reports, with call logs obtained by The SoJo Files podcast. During the Christmas holidays, Anna upped her phone time even more, contacting Josh on Christmas Eve for multiple chats. A day later, Anna celebrated Christmas by calling her holly jolly jailbird husband two more times, in calls totaling around 27 minutes.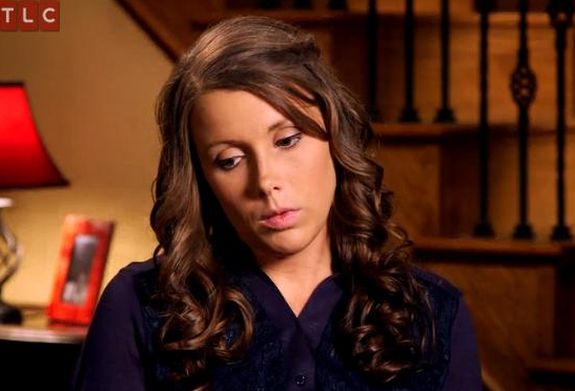 While Anna was unable to physically be "joyfully available" to her former 19 Kids and Counting star spouse on New Year's Eve and New Year's Day, she made six calls to the Washington County Detention Center on those days.
The Washington County Detention Center— where Josh is being held until he is sentenced in April— allows visitors to pay to visit (aka video-chat) with their legally-challenged loved ones, by adding in some funds and then video-chatting from the comfort of their own home (and/or warehouse on their in-laws' property). There is no in-person contact visitation offered at the Detention Center.
Josh is allowed to make phone calls via jailhouse collect-calling during the hour a day he is allowed out of his cell. No one is allowed to call Josh inside the facility, but he can make collect calls from inside.
Josh appears to be passing his time by constantly calling Ann. He phoned is wife a reported 64 times from December 10 to December 30, with some of those calls failing to go through.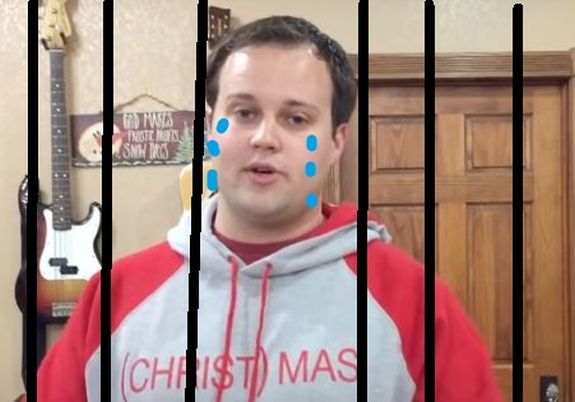 During Josh and Anna's (likely very cringeworthy) video calls, a maximum of two adults and two children are permitted to be on the call, meaning Josh is technically allowed to video-visit with some of his children while locked up.
Josh has also reached out to his father, Jim Bob Duggar, while in the slammer, with the two speaking twice December 26 and once December 29. Josh made a handful of calls to his mother Michelle as well, and the two are shown to have spoken on Christmas Day.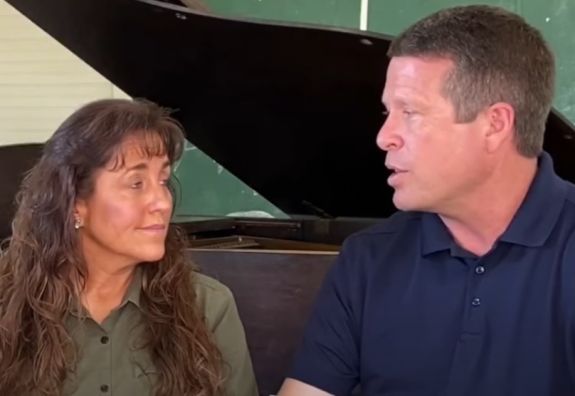 Josh has also spoken to his attorney, Travis Story, and his brother-in-law, David Waller.
In addition, Josh chatted with Robert and Hilary Spivey, who are the in-laws of Josh's brother Justin Duggar. (The Spiveys attended several days of Josh's trial.)
It appears that only one of Josh's 18 siblings has spent time chatting with him since he's been in the clink. On December 21, Josh called brother Jed, and they spoke for 16 minutes. He has not spoken to any of his sisters during his time in jail.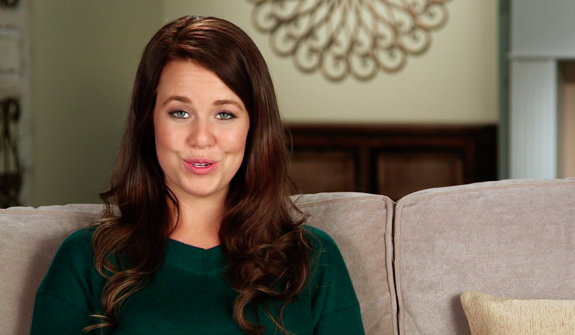 Josh is set to be sentenced for his crimes in April.
RELATED STORY: EXCLUSIVE! Duggar Sisters Say They'll Need Lifelong Therapy Plan Due to Release of Molestation Docs; Won't Seek Lost Wages Due to How Little They Were Paid for "19 Kids & Counting"
(Photos: TLC)