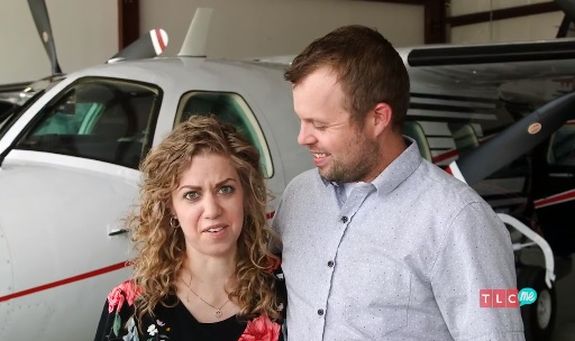 John-David Duggar, former Counting On star and noted Duggar family pilot, reportedly crashed his plane shortly before older brother Josh Duggar's child sex abuse materials trial began last year.
According to The Sun, the Wavery, Tennessee Sheriff's Department confirmed a Piper PA-30 piloted by the 32-year-old crashed October 29, 2021 at 7 p.m., though no injuries were reported and the plane was described as a "loss" from the damage.
"A family from Arkansas ran out of fuel and landed in a field," a spokesperson told the outlet.
According to People, though, John David stated that his airplane had a "double engine failure" during his 911 call.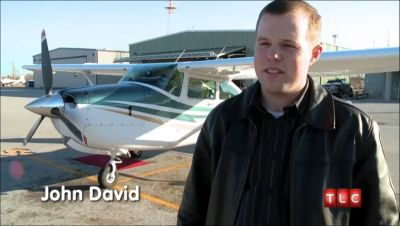 The plane–- registered to John-David's company, Medic Choppers LLC–- reportedly suffered "substantial" damage and the National Transportation Safety Board is investigating the crash.
Online aviation records show the flight lasted just five minutes and three passengers were on board the six-seat plane at the time of the incident. John-David reportedly put in the call to 911 himself. (The Sun reports that John's wife Abbie and their daughter Grace were the passengers.)
As 'Counting On' viewers may remember, John-David obsessively frequently spoke about his love of all things aircrafts on the show, even going as far as to propose to Abbie in a hangar surrounded by planes. The two went on to take their wedding photos at an airport and even departed their reception by airplane with John-David piloting.
John-David and Abbie also worked the theme into their pregnancy announcement and since tying the knot, Abbie has gone on to obtain her student pilot certificate.
RELATED STORY: Josh Duggar Demands New Trial Following Guilty Verdict in Child Pornography Case; Claims He Never Viewed Downloaded Files
(Photos: TLC; Instagram)