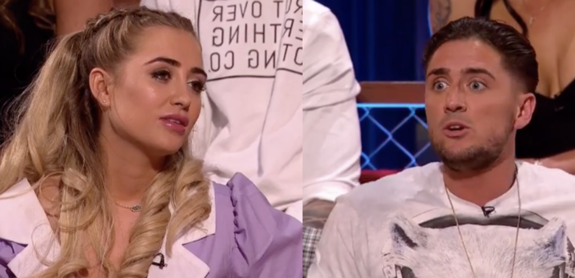 Former Challenge star Stephen Bear took a trip to jail this week after allegedly breaching the bail conditions for charges related to his revenge p0rn case involving Georgia Harrison.
According to Daily Mail, Bear– who pleaded not guilty last summer to two counts of disclosing private sexual photos or films, and one count of voyeurism– admitted Wednesday to breaching bail conditions while appearing in front of Colchester Magistrates' Court.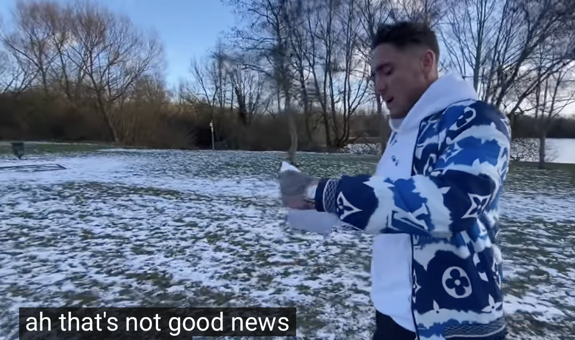 "He has been bailed to appear at court in December," a police statement read.
(Bear's hearing was pushed back from February 7 to December, just days before he was set to stand trial.)
Following his release, the former Ex on the Beach and Celebrity Big Brother star posted a series of videos to his Instagram Story stating, "haters gonna hate," before seemingly addressing his latest run-in with the law.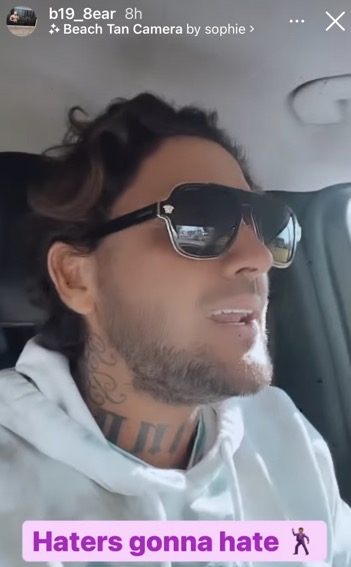 " … Now I'm gonna tell you a little thing about life, there's a lot of jealous wankers out there that wanna see you beat, they wanna see you fail and they wanna see you kick on in life," Bear told his followers. "But when you're a certified bad man like me and you've got the spirit of, I would say, a lion– hear me roar– you are not gonna be beat, are not gonna give all you losers nothing better to do but talk about me.
"I've seen all the articles written about me, but ya know what?" Bear continued. "At least you're talking, I suppose. Hot gossip. The main man's back, the main man has never left … ."
Bear's trial is set to begin December 6.
RELATED STORY: Paramount+ CBS Announce Premiere Date for 'The Challenge All Stars 3' & Reveal Set-Up for International Spinoff 'War of the Worlds'
(Photos: YouTube; MTV; Instagram)