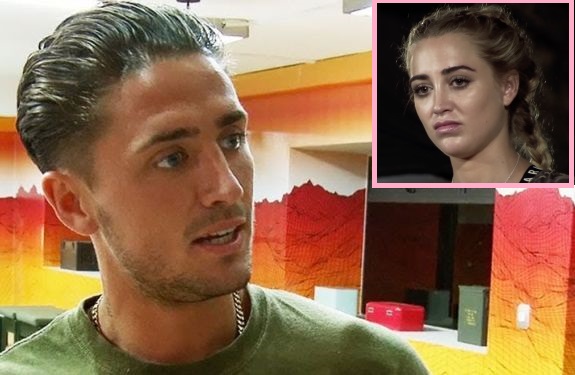 Stephen Bear has been officially charged in regard to the revenge p0rn allegations his ex Georgia Harrison made against him last year.
The BBC News reported on Friday that the former Celebrity Big Brother winner and star of The Challenge faces charges of voyeurism; disclosing private sexual photographs and films with intent to cause distress; and harassment without violence. These charges stem from the allegations Georgia made against him in December, claiming he filmed and shared an intimate video of her without her consent. She also claimed that he shared the video on his Only Fans page without her knowledge or consent.
After news of the charges went public, Georgia took to her Instagram Stories to make a comment on the situation.
Last year, Georgia alleged Bear used the closed-circuit television (CCTV) – primarily used for surveillance purposes – in his home to record some NSFW footage of her without her consent. Georgia claims Bear showed the video to multiple people and used it to earn a profit on his OnlyFans page. Bear denied Georgia's accusations and even claimed in a statement to be a victim in the situation as well.
In January, Bear was arrested at Heathrow Airport in London.
On Friday, the Essex Police released a statement to the BBC confirming the official charges against Bear.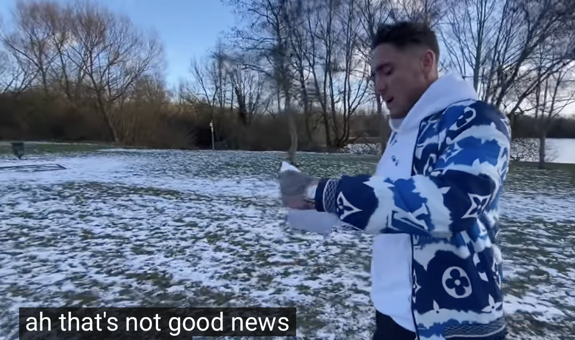 "A man has been charged in connection with an investigation into the disclosure of intimate photographs without consent," the statement reads. "Stephen Bear, 31, of Bryony Close, Loughton, was arrested in January. He has now been charged with voyeurism, disclosing private, sexual photographs and films with intent to cause distress, and harassment without violence."
He is due to appear in court on July 2.
Bear has yet to comment publicly on the charges, which could result in a prison sentence of up to two years. (Revenge p0rn has been illegal in the United Kingdom since October 2015, according to the BBC.)
While Bear has remained silent, Georgia spoke out on Friday to encourage her followers who find themselves in similar situations to speak up for themselves.
View this post on Instagram
"Thank you to everyone for all of your continued support," she wrote. "I hope I can help encourage others to stick up for themselves even though it's scary and eventually have the right to talk about the poor compliance issues on social media platforms that helped escalate this situation on an international level without my consent or even my knowledge until it was far too late.
"As it stands I am unable to make any further comment for legal reasons but I see & appreciate you all."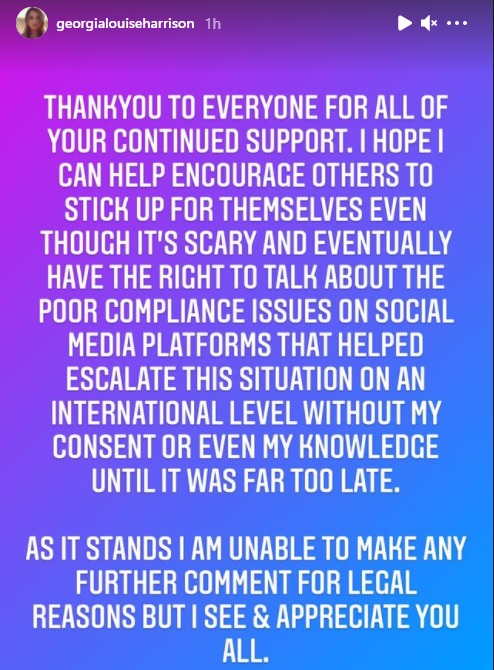 To date, Bear has appeared on three seasons of 'The Challenge': 2019's 'War of the Worlds' and 'War of the Worlds II,' and 2020's 'Total Madness.' Georgia also starred on the 'War of the Worlds' and 'War of the Worlds II' seasons.
RELATED STORY: 'The Challenge' Star Stephen Bear Claims Police are "Dragging Out" the Case Against Him Involving Georgia Harrison; Says He Can't Eat or Sleep
(Photos: MTV; Instagram)