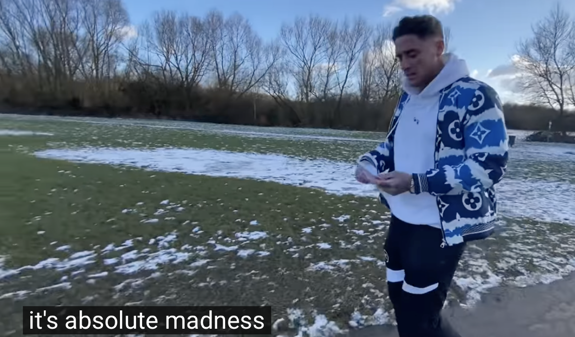 Stephen Bear is accusing police of "dragging out" the revenge p0rn case against him involving his ex Georgia Harrison.
In Episode 14 of The Challenge star's YouTube series, Life of Bear, Bear tells fans his bail has been changed to March 3, pointing out "it's been dragged out for another couple of weeks."
"I haven't slept properly, I haven't eaten properly," he claims in the video. " … it's absolute madness. I think they're just bored and they've done it on purpose, but you know what? The show must go on."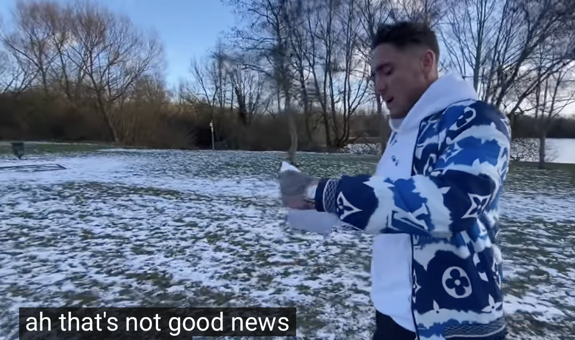 Bear seemingly responded to the latest news in the investigation by arriving at the Harlow Police Station on Thursday carrying a pig stuffed animal on a leash, The Sun reports.
Bear, who was accompanied by his father, allegedly left the stuffed pig at the entrance of the police station before going inside.
As The Ashley told you last month, Bear was arrested at Heathrow Airport for allegedly filming and sharing a NSFW video of Georgia without her consent. At the time of Bear's arrest, Essex Police confirmed the 31-year-old had been arrested on "suspicion of disclosing private sexual photographs or films without consent with intent to cause distress, harassment, and obstructing a police officer."
In December, Georgia alleged Bear used the closed-circuit television (CCTV) – primarily used for surveillance purposes – in his home to record some NSFW footage of her without her consent. Georgia claims Bear showed the video to multiple people and used it to earn a profit on his OnlyFans page.
Recently, Bear released two official statements on the allegations against him – one claiming that he is a victim in the situation as well.
A statement 🐾 pic.twitter.com/EbPL07OhAX

— Stephen Bear (@stephen__bear) January 23, 2021
RELATED STORY: 'The Challenge' Star Stephen Bear Claims He's Received Death Threats Notes Following His January Arrest & Georgia Harrison's Accusations Against Him
(Photos: YouTube; Instagram; Twitter)