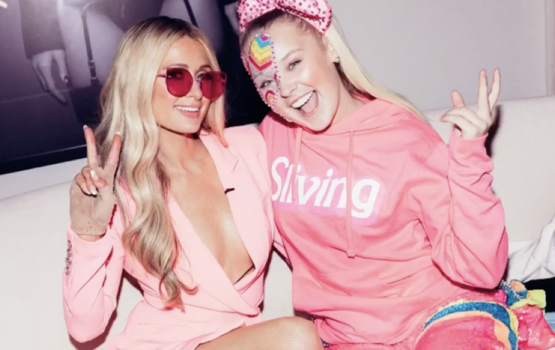 Two reality TV stars are staging their comebacks via the Peacock streaming service!
The Wrap reported this week that both JoJo Siwa and Paris Hilton will appear on new shows for the streaming service. The first show sees JoJo Siwa heading back to reality TV with her mom, Jessalynn Siwa, in tow. The mother/daughter duo will work to put together a new pop music group.
JoJo's show— which has the working title of The Siwa Dance Pop Revolution—will have the former Dance Moms star and new LGTBQ+ icon serving as a choreographer and mentor to a new pop group handpicked by her mother.
"Jess has searched the country for the most talented kid triple threats, and through a series of competitions and performances, she will determine the members of their new pop group," announced the NBCU streaming service.
"With Jess as the manager and JoJo as the choreographer and mentor, Team Siwa will put to use all of their expertise in converting raw talent and skill into a worldwide phenomenon."
The show is being developed by Bryan Stinson of Stinsa Media and Jessalynn, with JoJo serving as executive producer.
Jessalyn excitedly announced her new venture on Instagram this week.
"Finally we can tell the world what we have been working on!!! It is going to be absolutely amazing! The stage is @peacocktv !! Everyone get ready for the best show ever !!!! XO!" Jessalynn wrote.
Also in the works for Peacock is a unscripted show starring one of the OGs of reality TV. The streaming service announced that it will bringing the married life of Paris Hilton to the small screen.
The 13-episode docuseries, Paris in Love, will follow the former star of The Simple Life star to the altar as she gets ready to marry Carter Reum, a venture capitalist and entrepreneur.
"From bridal dress shopping and choosing the venue to designing her dream destination wedding and participating in what certainly will be a fun and crazy bachelorette party, viewers will be along for an entertaining and emotional ride and will witness a personal side of Paris that only her closest friends and family get to see," the announcement stated.
Paris is far from a stranger to reality television. She appeared with Nicole Richie on 'The Simple Life,' which ran for five seasons between 2003 and 2007. From there she was a constant figure in the media and has been called one of the first "influencers."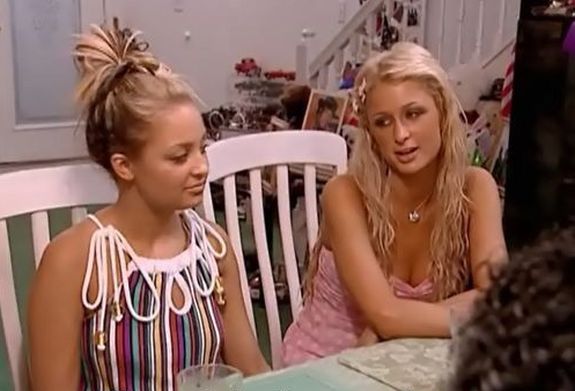 In recent years, Paris has claimed that few knew "the real Paris." Her first attempt at explaining herself came in 2008 with the documentary, Paris, Not France. In 2020 she tried again with her YouTube original documentary, This Is Paris, which gave people a look at the woman behind the dumb blonde persona so often thrown at her.
'Paris in Love' seems to be a continuation of that as well as a re-entrance into the reality television world. The docuseries will be produced by Warner Bros. with Paris serving as an executive producer alongside Bruce Gersh.
No premiere dates for 'Paris in Love' or 'The Siwa Dance Pop Revolution' have been released yet.
RELATED STORY: Abby Lee Miller Speaks Out After Former 'Dance Moms' Star JoJo Siwa Comes Out As Part of the LGBTQ Community
(Photos: Instagram)