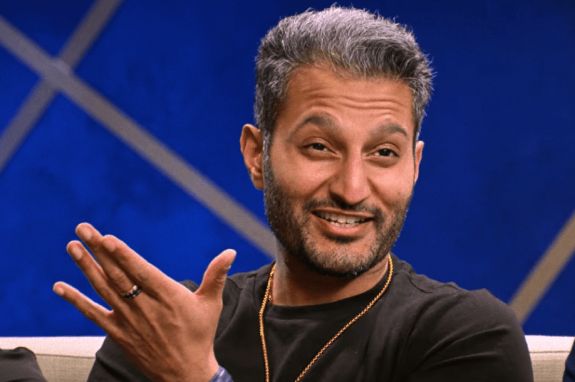 Abhishek 'Shake' Chatterjee may have moved on romantically from his failed relationship with former Love Is Blind match Deepti Vempati but he's refusing to let go of his feud with show co-host Nick Lachey. In a new interview with US Weekly, the veterinarian/ DJ/ podcaster launched a new string of attacks against the singer, rehashing the argument the two got in on the 'Love Is Blind' Season 2 reunion over comments he made about Vanessa Lachey, Nick's wife and co-host, and even dissecting Nick's relationship with ex-wife Jessica Simpson.
Last month on the reunion, Shake defended superficial and even cruel comments he made about female contestants on Season 2, including his former fiancée, Deepti.
"We all have our physical preferences," he said. "Listen, every woman here is beautiful, I think you're all beautiful, I'm not attracted to all of you. Unfortunately, the only one I'm attracted to is Vanessa."
While that comment didn't go over well with the show's hosts or other contestants, Shake insisted to Us Weekly that he did nothing wrong.
"That's a compliment unless you're an insecure, insecure guy,' he said. 'If you're insecure then, yeah, any anything's upsetting if you're an insecure guy."
Shake tossed in a mention of new girlfriend Emily Wilson to try to prove his point that Nick should have taken his comment about Vanessa as a compliment.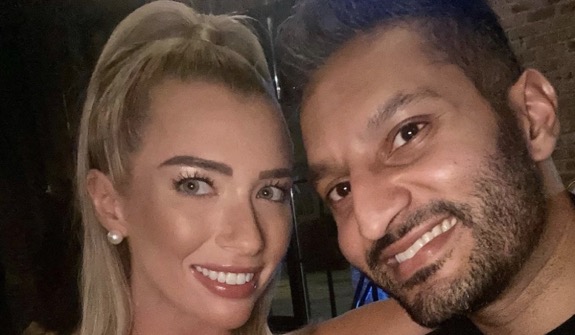 "Hey, tell me how attracted you are to Emily," he said. "Tell me she's beautiful. She's gorgeous. She's hot, but she's mine. You can look, but you can't touch, pal."
The Us Weekly article didn't include any mention of Shake addressing how uncomfortable his comments on the reunion made Vanessa or the other contestants feel, but maybe he'll cover that on his new podcast, 'Life Is Blurry,' which debuts Tuesday. Shake did take time in the interview to criticize Nick's treatment of his ex-wife and Newlyweds co-star Jessica.
'Honestly, he treated Jessica Simpson like garbage for years," he said. "And guess what? That's documented big boy. All right, 98 degrees. Are you kidding me? More like 32 degrees. You haven't been 98 degrees since 1998 pal."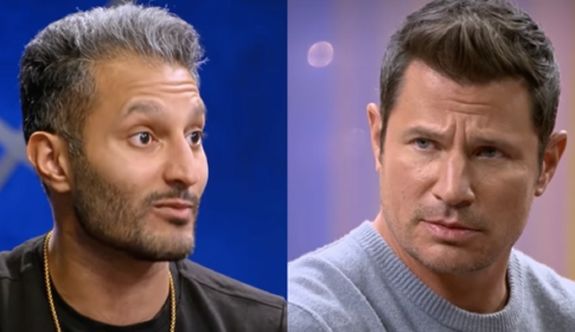 He also took issue with how the Lacheys met because it didn't line up with the premise of 'Love Is Blind.' (The pair met on the set of one of Nick's music videos in 2006 and married five years later).
'Is love blind or did you meet on the set of a music video?' he said. 'Like, OK. Then you come on here and tell me how I treat people [poorly] and talk to people. You single me out when you're supposed to be an impartial host, like, bro, you're a washed-up nobody."
Guess this means we can't expect to hear Nick on 'Life Is Blurry' any time soon…?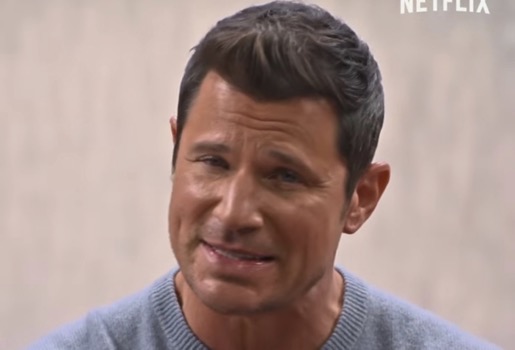 RELATED STORY: 'Love Is Blind' Star Shake Chatterjee Talks About Marrying His New Girlfriend & Accuses Ex Deepti Vempati of Playing the "Victim"
(Photos: Netflix)