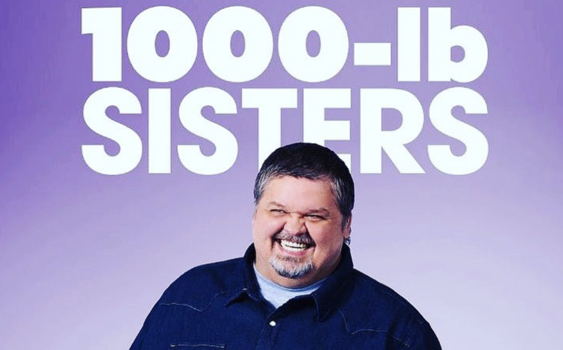 Chris Combs, brother of TLC reality stars Amy and Tammy Slaton, is showing off a new, leaner look after undergoing weight loss surgery.
The 41-year-old 1000-Lb Sisters star took to Instagram over the weekend to give fans an update on his progress in the form of before and after photos.
"I would have to say that this has been the hardest but most rewarding journey I've ever done," Chris captioned the photos.
The post was flooded with comments from fans congratulating Chris on his weight loss, as well as questions asking about his weight loss journey. Chris told followers the "before" photo he shared was taken "five or six years" ago and that he had already lost about 40 pounds before making his TLC debut.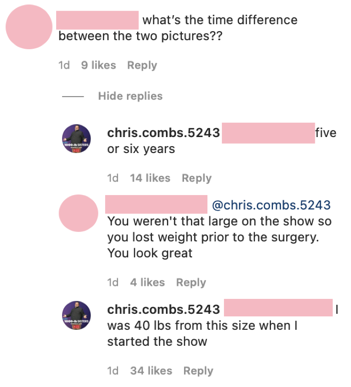 He also confirmed that he had undergone a gastric sleeve procedure and that he may eventually have surgery to remove excess skin if he reaches his weight loss goal.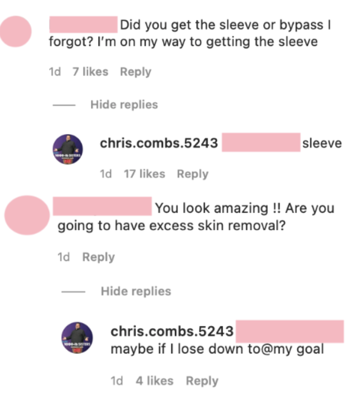 Chris' sister Tammy, who entered an Ohio rehabilitation center late last year, recently revealed that she has dropped some weight, too, The Sun reports. The 35-year-old, who plans to stay at the center for about eight months, told fans that she has shed more than 100 pounds, just months after her family–- as well as fans and her doctor–- confronted her about her excessive partying and poor health choices.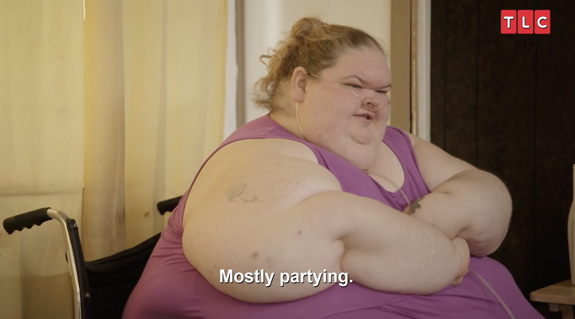 As "1000-Lb Sisters" fans may recall, Tammy and Amy began their weight loss journey together, and while Amy lost enough weight to qualify for weight loss surgery during Season 1, Tammy did not. After undergoing bariatric surgery, Amy went on to deliver a child. She and husband Mike Halterman welcomed son Gage in December 2020, and in January, the couple announced they are expecting baby number 2.
Tammy previously entered a rehab facility for weight loss during Season 2 of "1000-Lb Sisters," ultimately losing 60 pounds with just 40 pounds to go before qualifying for surgery. Unfortunately, Tammy chose to leave the facility early and while she vowed to continue dieting and exercising on her own, she gained the weight back after returning home.
RELATED STORY: "1000 Lb. Sisters" Star Tammy Slaton Loses Her Home During Rehab Stay: "She Doesn't Have A Place to Live," Says Sister Amy
(Photos: TLC; Instagram)