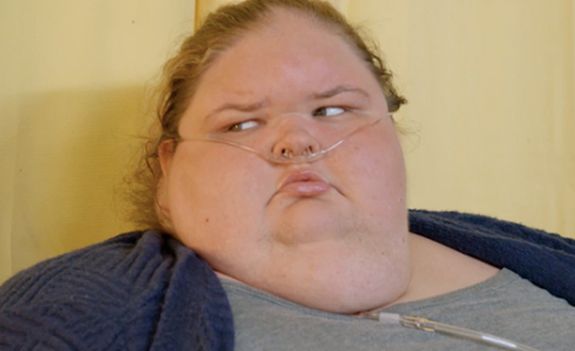 Tammy Slaton may not have a home to return to when she gets out of rehab.
In an interview with The Sun, Tammy's sister and 1000-Lb. Sisters co-star Amy Slaton Halterman shared that Tammy is no longer able to pay rent on the duplex they once shared because she's spending all of her money on the rehab facility she's been in for the last few months.
"Tammy's Social Security pays it, it takes her whole Social Security check, the show isn't paying," Amy told The Sun. "That's why I hear she doesn't have a place to live because she can't afford the rent."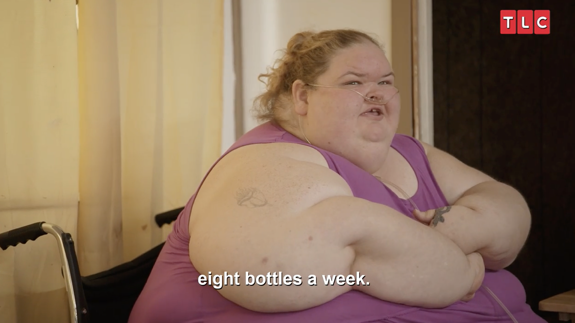 Amy is not against helping her sister out, though.
"When she comes out, she'll stay with me for a little bit, soon as we find a place she'll go there," Amy said.
As The Ashley reported, Tammy checked into an Ohio rehab facility late last year for weight loss after allegedly displaying "reckless" behavior and admitting to drinking excessively and smoking to cope with her mental health issues. TLC had paid for a previous rehab stay for Tammy, but this time she's covering the costs herself, Amy told The Sun.
When news broke that Tammy had entered the rehab facilities, sources told The Sun that she planned to complete her stay by the summer. Amy sees a different timeline.
"I'm not sure when she's gonna come back, but I know that she's getting the help she need[s]," Amy told The Sun. "If she needs to be up there for a year, two years, that's fine. She needs the help."
Since entering the rehab facility, Tammy has reportedly lost over 100 pounds and is sharing caption-less selfies and videos with fans on her Instagram.
View this post on Instagram
RELATED STORY: Tammy Slaton of '1000-Lb Sisters' Checks into Rehab Facility For Weight Loss; TLC Reportedly Not Paying for Her Treatment
(Photos: TLC; Instagram)