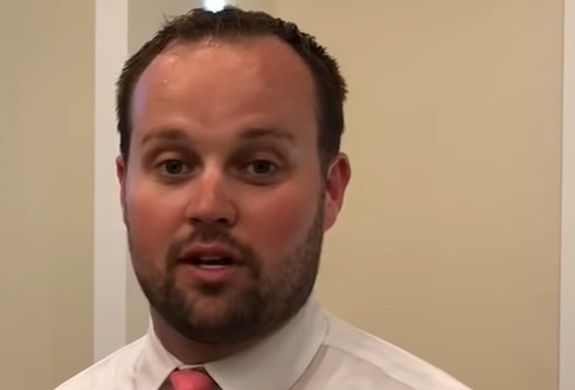 Josh Duggar is hoping the United States Court of Appeals will reconsider the length of his prison sentence.
The disgraced 19 Kids & Counting star— who is currently sitting in an Arkansas county jail awaiting word where his felonious fundie self will be locked up for the next 12+years— filed a Notice of Appeal in the Western District of Arkansas court, just as his lawyers vowed to do on the day Josh was sentenced last month.
"Duggar respectfully provides notice of his intent to evaluate and pursue any and all meritorious arguments in his appeal to the United States Court of Appeals for the Eighth Circuit," the Notice of Appeal, obtained by The Ashley, states.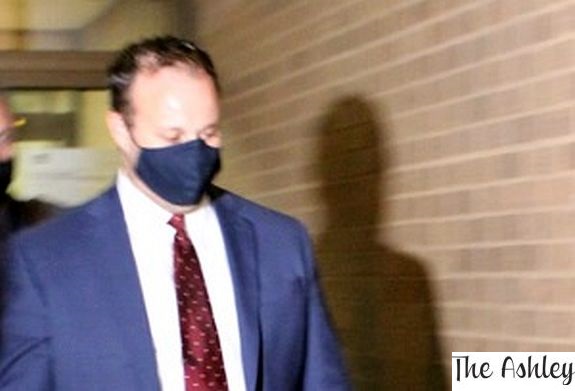 It goes on to note that the filing was made within the required 14-day post-sentencing period, and that the same lawyers who represented Josh in his trial will represent him in the appeal.
As The Ashley previously reported, Josh was sentenced to 151 months in federal prison (as well as 20 years of probation after he's released) on May 25, after being convicted in December of receiving and possessing child sex abuse materials (CSAM). (The "possessing" charge was later dropped.)
It has not yet been announced which prison Josh will be heading to; however it's reportedly between the Federal Corrections Institution in Texarkana, Arkansas (which is 4.5 hours away from Josh's home in Springdale, Arkansas), or the prison in Seagoville, Texas. (That prison is nearly six hours from Springdale.)
The judge in Josh's case recommended Josh go to Seagoville, as he stated that it has a "good sex offender program."
As of press time, though, Josh was still clanging his metal inmate cup on the bars of the Washington County Jail in Arkansas.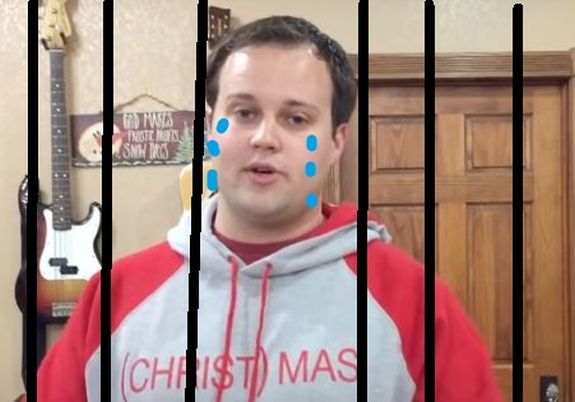 Josh's parents, Michelle and Jim Bob Duggar have yet to release a public statement on their eldest son's sentence. However, on Thursday, the Duggars– who have been keeping a very low profile on social media lately— posted a tribute to their now-18-year-old son Jackson, who just completed the Fundie "training" camp, ALERT Academy. In her blog post to the Duggar Family's website, Michelle notes that many of the other Duggar boys have attended the "Academy"; however Josh is not one of the boys listed.
"Our boys have loved ALERT, and the many skills and disciplines they have learned during their training there are priceless!" she wrote.
RELATED STORY: Josh Duggar's Attorney Vows to Appeal Josh's 12.5 Year Prison Sentence: Prosecution Says Ruling Proves "No One Person Is Above The Law"
(Photos: YouTube)