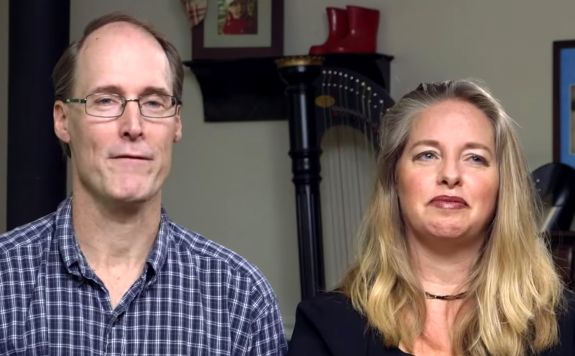 The Plaths have gone from Plathville to Splitsville.
During the most-recent episode of Welcome to Plathville, Plath parents Kim and Barry Plath parted ways, with Kim packing her bags and heading to one of the vacant Plath rental properties.
During her confessional, Kim tells viewers that despite Barry making an attempt at one point to save their marriage, the two of them "have decided to live separately for a while," The Sun reports.
"I never thought it would be like this," Kim says in the clip. "It's just a time of a lot of change right now, and I'm not exactly sure what that's going to look like."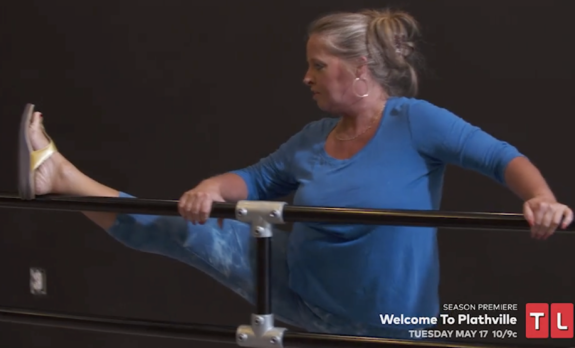 As viewers of 'Welcome to Plathville' have seen this season, Barry and Kim's relationship has taken a turn, with the two no longer sharing a bedroom.
"There's an emptiness, you know? A shift has occurred and her presence is absent so I feel it," Barry previously said on the series, while revealing that Kim had moved out of their bedroom and was sleeping on the couch.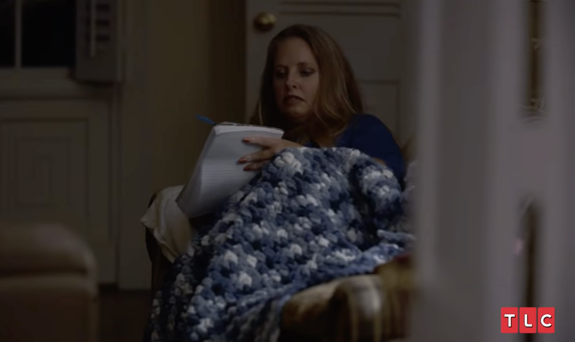 Viewers have also seen Kim throw herself into work at her dance studio this season–- a studio that Barry allegedly purchased for Kim to show that he "values her." When talking about the studio during last week's episode, Barry said Kim thanked him for buying the "gift," though he said it failed to "turn her heart back to me."
In fact, Kim has seemingly used the studio as a way to escape– likely from her marriage to Barry, who, in the Season 4 trailer, blamed his wife's sudden interest in herself on a potential midlife crisis.
Barry has also admitted to missing a lot of opportunities over the years to show his wife how much he loves her, including taking her out on dates, which he claimed was "a concept that I couldn't put into action."
Still, as things have continued to go south, Barry rated his marriage to Kim a 6 out of 10.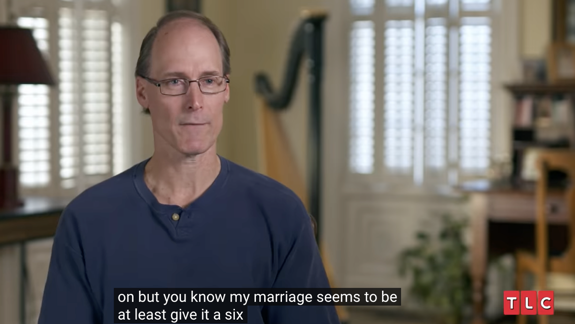 On this week's episode, Kim opens up more about Barry's alleged attempts to mend their unhappy marriage, claiming, "as soon as he thought maybe it was working, he stopped trying."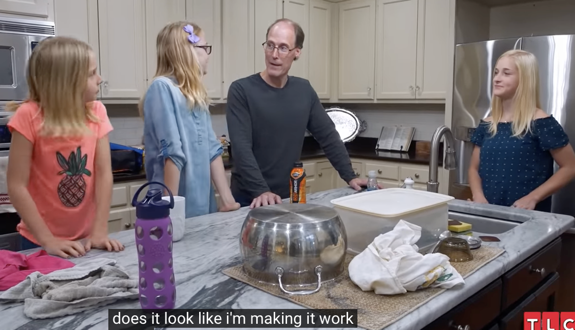 "I feel like emotionally, I was just done," she continues. "I just feel like there's no way it's going to work. It's like he wants me to stay but I don't know that he wants to really change. I don't see any way that that emotional intimacy can really be reconnected."
A new episode of 'Welcome to Plathville' airs Tuesday on TLC.
RELATED STORY: Amazon To Produce Docuseries On Fundie Families– the Duggars, Bates & Plaths– As Well As The Fundamentalist Religious Organization IBLP
(Photos: TLC)