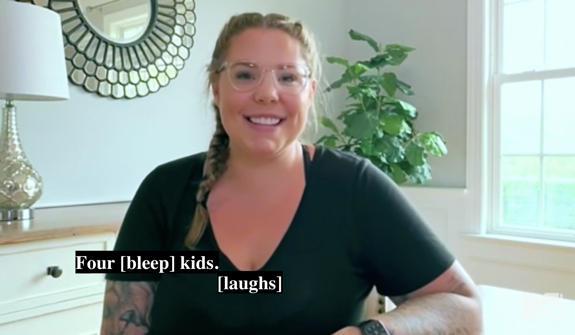 Kail Lowry may be closing up her baby-maker for good.
The fertile former Teen Mom 2 star– who already has four children– recently revealed on her Barely Famous podcast that she is considering getting her "tubes tied" (aka getting a tubal ligation) to prevent herself from having any more children.
When answering a fan's question asking if she wants to have more kids, Kail stated that she is not sure, but is leaning toward not having any more children, and may even want to undergo the medical procedure to ensure she doesn't get knocked up again. However, Kail— who has been dating Elijah Scott for several months—said if she happens to get pregnant before having the surgery, then she'll have a fifth child.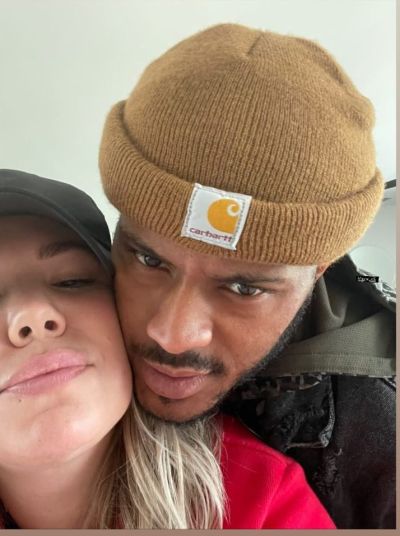 "I want to get my tubes tied," Kail told her podcast listeners. "I guess whatever happens first…I would like to get my tubes tied this year, actually."
Kail has stated that having four sons of all different ages by three different dads has been stressful. (Kail shares 12-year-old Isaac with Jo Rivera; eight-year-old Lincoln with ex-husband Javi Marroquin; and Lux, 4, and Creed (who will turn two this month) with Chris Lopez.)
"I think the more time that goes on, the more I just don't want more children because I feel like I'm spreading myself so thin, and all my kids are such different ages that they all need me for different parts of their lives right now. I just don't know," she said, adding that she is going to consult with her gynecologist soon to see if he will tie her tubes.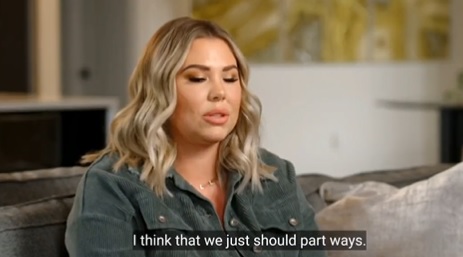 Kail— who has been open about struggling with depression over the last few months— confessed that having another child is probably not a healthy decision for her at this point.
"This depression has truly humbled me and has really taught me that I need to put myself first sometimes, and I can't stay busy 100% of the time," Kail— who left 'Teen Mom 2' earlier this year— stated. "I think once my life slowed down, and I left the show…my life slowed down so much so I was forced to kind of deal with the things that I hadn't been dealing with, so I just don't think that now is a good time in my life to have more children.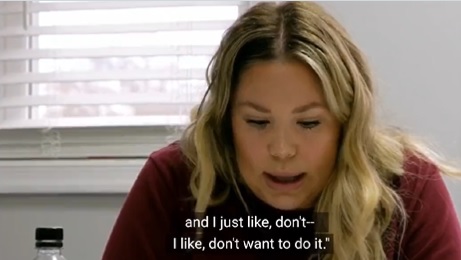 "I really just want to be there for the ones that I have," she added.
During the podcast, Kail stated that she feels bad that she hasn't been the mom she used to be, due to her battle with depression.
"In the past I didn't struggle this much to get out of bed and do things with my kids," she said. "Depression has made it harder. I want to want to do things with my kids. I always have. That's always the mother that I've been…it's like a fight to do every-day things.
Still, Kail believes it's possible that she may get pregnant by Elijah in the meantime. (The couple is currently living together in Kail's home. Elijah owns the house next door but stays with Kail.)
"Maybe once I get through this depression, it will be a little different, so don't hold me to that if I end up pregnant next year and you guys are like 'I thought you weren't having any more kids' and it's like, 'Well I said that during depression!'
"Nothing is absolute but right now I would say, no, I'm not going to try [to get pregnant with] a girl, but maybe next year that could change."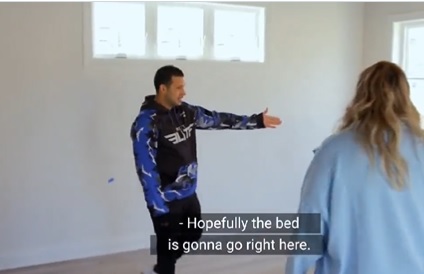 While appearing on an episode of the Love & Order podcast last month, Kail talked about how hard it would be to have another child.
"Ah, I don't know," Kail said of adding another kid to her litter. "Like the idea of starting over. My youngest [Creed] is about to be two."
RELATED STORY: Kail Lowry Brings Her New Boyfriend Elijah Scott on Her Podcast for A Painfully Slow Interview About Their Relationship & First Fight
(Photos: MTV)