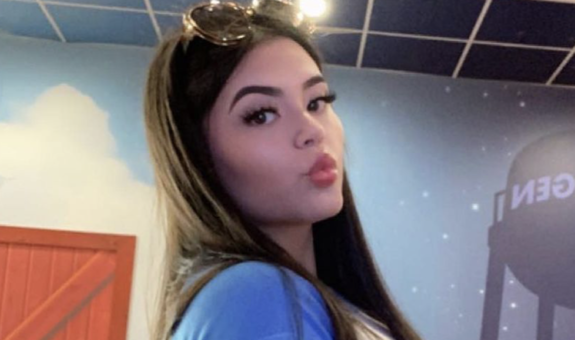 Myrka Cantu of Unexpected is expecting…again.
The teenage mother who appeared on Season 4 of the TLC series shared the news on TikTok this week, Starcasm reports, while answering questions from fans.
One of the questions asked of Myrka, who is already a mom to daughter Attalie, was if she planned to get more piercings or tattoos in the future. Myrka responded, "omg yes," but noted that she can't get either at the moment. She went on reveal why when she posted a TikTok showing off her baby bump.
According to Starcasm, Myrka is currently 5 months pregnant and is expecting baby number two with her new boyfriend, who does not like to be posted on social media.
Fans of 'Unexpected' may remember then 16-year-old Myrka appearing on Season 4 with her daughter's father, Ethan Ybarra.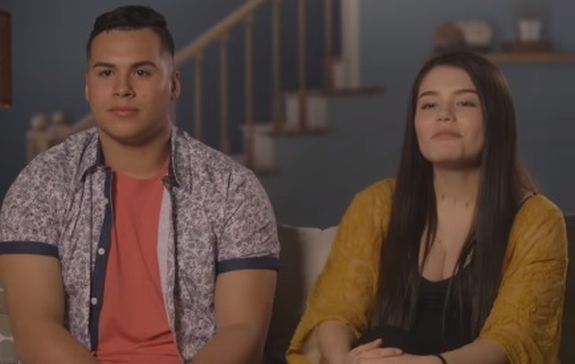 On the show, Myrka told viewers that her mom Liliana kicked her out of the house once she found out Myrka and Ethan were sexually active. Liliana insisted she hadn't kicked her daughter out, but rather Myrka "kicked herself out…the moment she decided she's going to be sexually active."
After Myrka revealed her pregnancy news this week, Liliana took to social media to confirm that both she and her husband approve of Myrka's boyfriend.
"The boy came to our house spoke to both my husband and I, we have seen him around Attalie and we have nothing but good things to say about him," she said.
Liliana also noted that while she and her husband are planning to move soon, they have purchased a car for Myrka so she and Attalie can visit, and they are covering Myrka's phone bill to ensure they "can video call whenever we want." While she has provided some assistance, Liliana seems to have confidence that the young parents are on the right track to become successful on their own.
"They are working and going to school, have solid career plans and have our support as well as his family's support," she said. "Yes we never know what the future holds and we all wish they waited till they were in a better financial position but it is what it is and I am here enjoying my family, that includes him.
"We are happy, we are all learning as we go to be more tolerant and my daughter knows that no matter what I will always be here for her," she continued, admitting that her "heart is full" over the news of her growing family, despite her initial worry.
RELATED STORY: Viewers Launch Online Petition to Have Jason Korpi Removed From TLC's 'Unexpected' Due to His Abusive Treatment of Girlfriend Kylen Smith
(Photos: Instagram; TikTok; TLC)