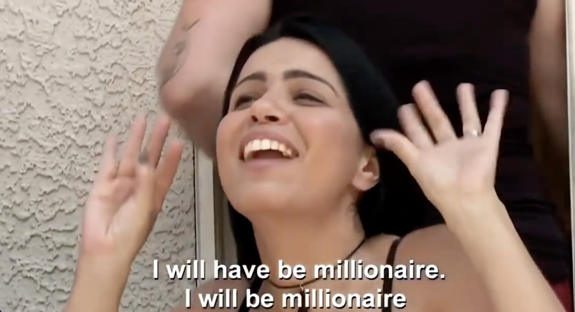 It's been nearly two years since former 90 Day Fiance star Larissa Dos Santos Lima was booted from TLC for doing a video on an adult webcam site, and since being fired, the ex-wife of Colt Johnson continues to use her reality TV fame to her benefit, currently collecting cash by posting NSFW content on OnlyFans.
This week, Larissa appeared on the Domenick Nati Show to provide fans of the "90 Day" franchise with an update on the custody situation with her children, her current financial situation, and why she'd like to return to TLC.
Here, The Ashley breaks down Larissa's words and highlights the five-most interesting things the former TLC star revealed during her interview with Domenick Nati.
Larissa hinted that she had more than two children back in Brazil.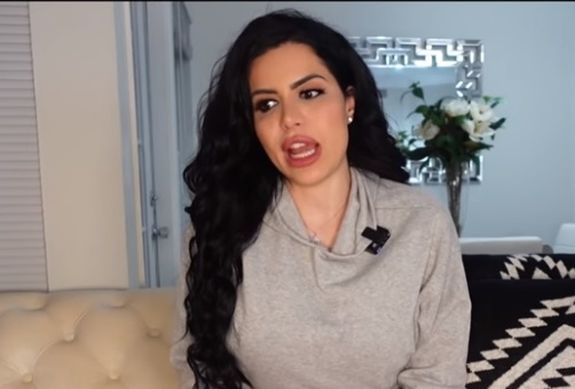 As fans of "90 Day Fiance" may recall, Larissa claimed on the show that she had two children living back in Brazil. When asked about those two children and her current custody situation, Larissa seemingly revealed that she actually has more than two kids.
"I don't have two children … but pretty soon I'm gonna explain about my kids," she said. "I always want to open up about this, but I could never."
Larissa went on to reiterate that she has children, "but it's not two." While she wouldn't give an exact number, she claimed she is "trying to deal with this hate" before opening up on the topic. She did, however, confirm that none of her children currently live with her, and although her green card was recently approved, she may not stay in the U.S. forever.
"I am someone that I don't know if I want to stay in the United States," she said.
She lost her bellybutton after a botched tummy tuck and considered having ribs removed at one point to make her waist smaller.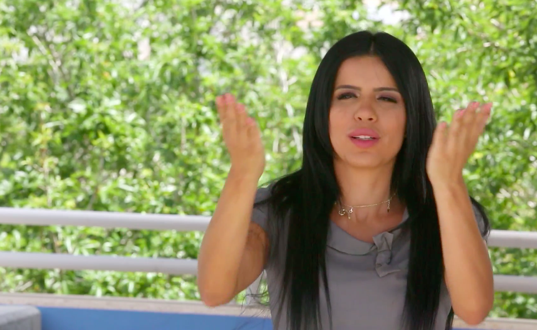 Larissa recently spoke publicly about having a botched tummy tuck that resulted in her losing her bellybutton. According to the former TLC star, the incident occurred because her weight had fluctuated around the time of her divorce from Colt, and she "didn't have enough skin to pull" during the tummy tuck procedure. She would not reveal her doctor's name, as she claims he is working on a plan to correct her MIA bellybutton situation, as he was "very concerned" with what happened.
"I feel he understood my pain through the process," she said, noting three attempts have already been made to fix her botched bellybutton.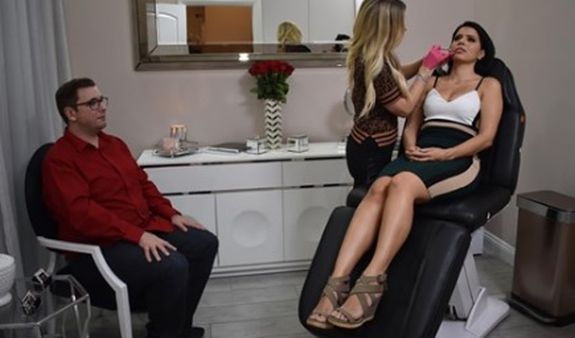 Larissa claims she's done with plastic surgery, but once considered having ribs removed to attain "a teeny tiny waist."
"I am done. I'm done," she said. "I was trying to be perfect though, and perfect just to God, so I was trying to take off even my ribs … ."
She believes her plastic surgery obsession was due to Body Dysmorphic Disorder (BDD).
"I was having all the thoughts and I think it's the process of the body dysmorphia," she said. "You just don't know where to stop."
Larissa claims to have made $1 million on OnlyFans– $40,000 alone from selling her sex tape.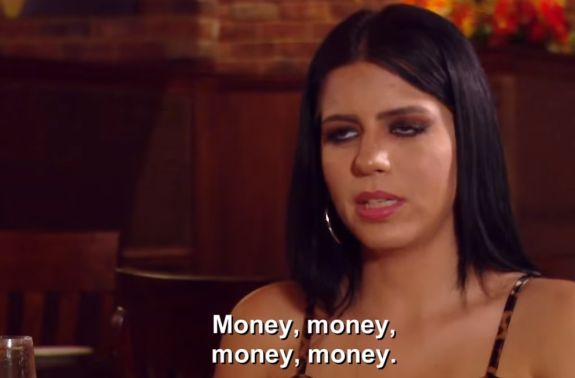 According to Larissa, she has pulled in $1 million since starting her OnlyFans in September 2020–– $40,000 of which was through a sex tape she offered on the site for $100.
While her earnings sound pretty substantial, Larissa claims $1 million is not as much money as it seems.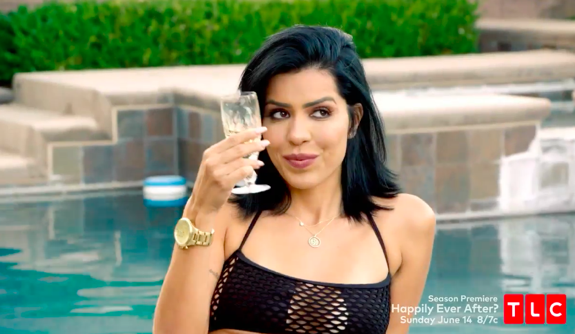 "It sounds like a lot, but it's not a lot because I invested, you know, like the plastic surgery, [and] I send the money to Brazil," she said, noting that she also has to pay rent, purchase outfits to wear on OnlyFans, and cover the cost of locations for photo/video shoots.
" …so it sounds like a lot, but when you see by the end, you say, 'Wow, I can't believe I spent [that']," she added.
She'd like to return to TLC, but only to apologize to those she treated poorly.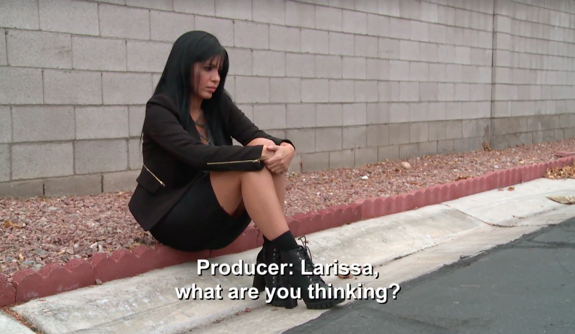 Larissa's association with the adult webcam site CamSoda in September 2020 ultimately led to her firing from TLC, but she'd love an opportunity to return to the network to make amends with her former mother-in-law, Debbie Johnson.
"I wish I could apologize to Debbie one day," she said. "Because she's older and I know she's not perfect but you know, I feel bad for the things that I did and say … ."
Larissa said she had the opportunity to apologize to Debbie, but believes her former mother-in-law deserves an apology from her in front of the "90 Day Fiance" audience.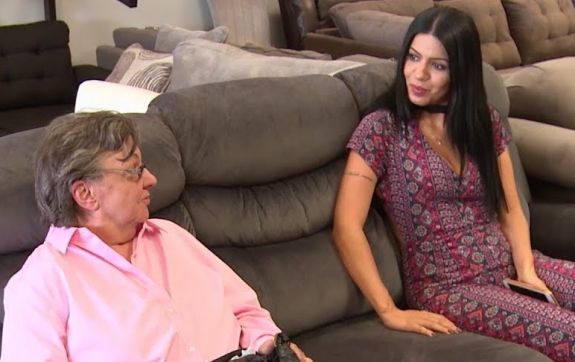 "I think she's a good person," Larissa said, noting that she doesn't blame Debbie for her and Colt's divorce, nor does she blame Vanessa Guerra– Colt's friend, whom he later married.
"It's not one person that makes you end your marriages, it's two people, and you know, it was not supposed to be," she said. "We had different mindsets by that time, Colt and I, and I don't want to sugarcoat it, but I just think … I blamed Vanessa.
"My major regret is to know that I never can go back in time and make it up with Vanessa and Colt and Debbie on the cameras, because I wish that people could see that Vanessa is a good person. Colt, he has his problems, but it's ok, right? Everybody has."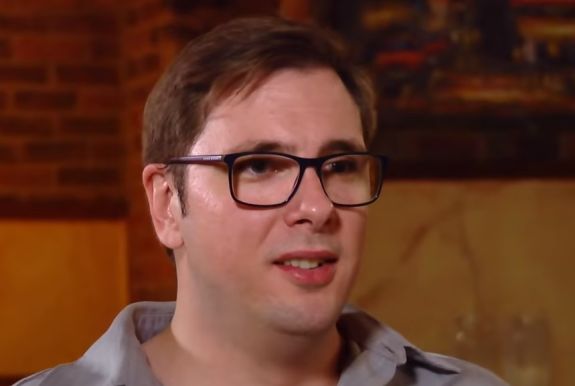 During the interview, Larissa even made a plea to TLC regarding the possibility of her return.
"I hope one day, TLC, I hope one day I can be back," she said. "If you don't, I appreciate the time I was on TV. It was good experience and TLC, sorry [for] anything, but it's who I am."
Larissa would like to date Russ Mayfield— husband of Paola– if he wasn't already married.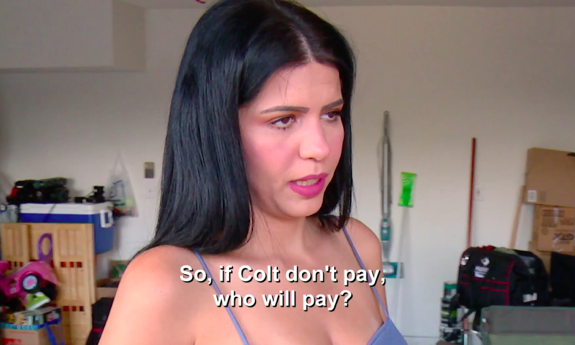 The former Mrs. Johnson said she is currently single, hasn't had sex in "six or seven months," and is not dating ex-boyfriend Eric Nichols, despite occasionally posting photos with him on social media. Though she and Eric haven't rekindled the romance, Larissa said they remain roommates, with Eric paying rent to have his own bedroom at her house.
"So, we live together, but as a friend," she explained.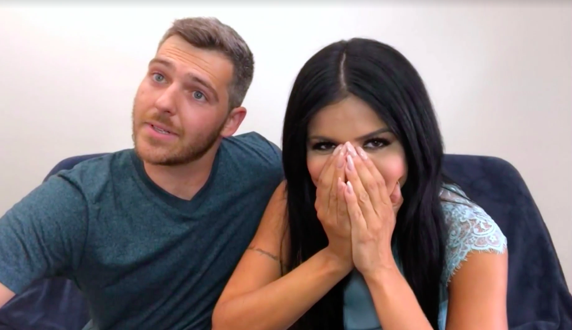 Larissa's track record with romance on "90 Day Fiance" isn't great–- to say the least-– but if she had to date someone else in the franchise, she said she'd go after Russ Mayfield.
"If he was single, yes," she said. "And we could live in Oklahoma, Maine, we can live in the whole– we can live wherever he wants!"
The only thing standing in the way of "LaRUSSa" becoming a couple? Russ's wife, Paola.
"Yeah, I don't think Paola would accept," Larissa said of a 'Sister Wives'-esque situation. "I want to be the first [wife], not the second. I want to be the first!"
Watch the full interview below.
RELATED STORY: 'The Family Chantel' Episode Sneak Peek: Watch Pedro Jimeno Tell Chantel Everett He Wants a Separation
(Photos: TLC; Instagram; YouTube)