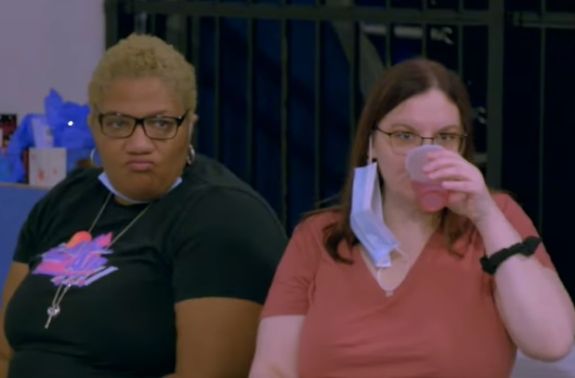 The Teen Mom: Young & Pregnant grandmas are going at it on Instagram!
The last few episodes of 'Young & Pregnant' showed Luke Davis' mom, Noopie Thigpen, trying to rip his girlfriend Kayla Sessler's face off, and the aftermath of her attempted attack. After hearing Noopie slam her daughter on the show earlier this week, Kayla's mom Jaime Szot took to Instagram to call Noopie out for disrespecting Kayla and being "sad, pathetic and toxic."
Naturally, Noopie was not happy about Jaime's online rant. She took to her own Instagram (which has since been made private) to cryptically call out "someone" in a series of posts.
(While Jaime made it clear her post was about Noopie, Noopie's clapback didn't reference Jaime or Kayla specifically.)
View this post on Instagram
"#Old News! You knew the truth # manipulators #AlmostAyearAgo. 2021," Noopie wrote. "#If you really cared #Please #Who watched the kids Thursday through Sunday Last Week 7.2022. #The Bad Grandma # Stop playing. # Call me if there is conversation that need to be had. # All party are invite…Thank you! Still unbothered."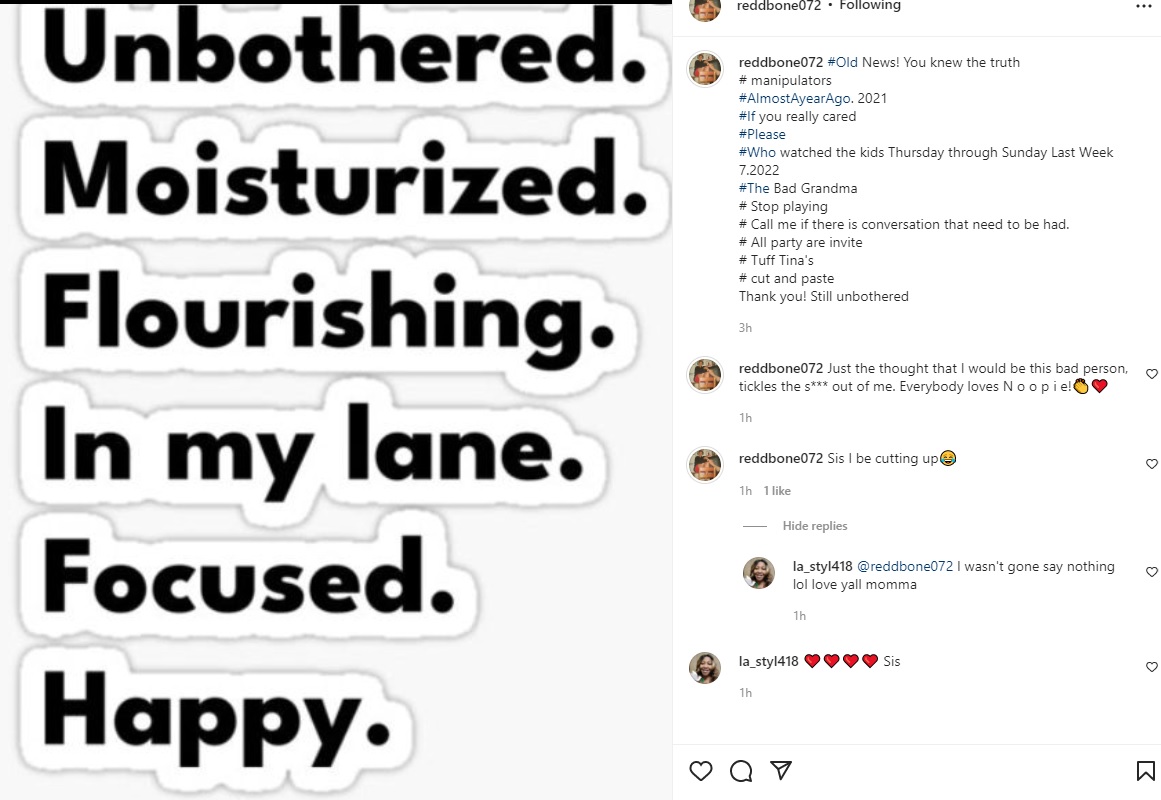 In the comment of her own post, Noopie added, "Just the thought that I would be this bad person, tickles the s*** out of me. Everybody loves Noopie!"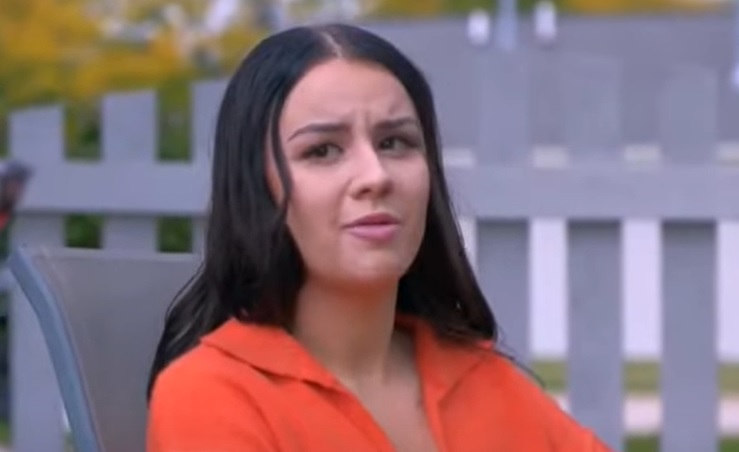 As The Ashley previously reported, Noopie and Luke's sister Chas became angry during a recent episode of 'Young & Pregnant' after Kayla and Luke called Noopie out for talking badly about Kayla while attending the birthday party of Kayla's son. Kayla stated that she was surprised to hear about Noopie bad-mouthing her, since she thought they had squashed their beef beforehand.
After Kayla called her out, Noopie called Kayla a bitch and Chas proceeded to try to lunge at Kayla, causing the show's security guards to have to hold both of Luke's relatives back from trying to flatten Kayla.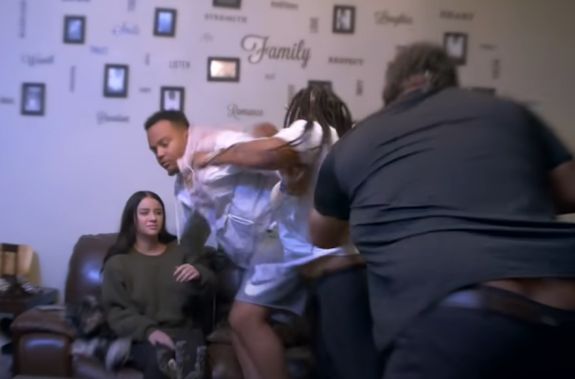 In the comments of an Instagram post from earlier this month, Jaime confirmed that things between Kayla and Noopie are not better, even a year later.
"Breaks all our hearts. I guess true colors show eventually. This was actually from almost a year ago," Jaime wrote to a fan.
"Is everyone on better terms now? Hope so," the fan wrote.
"Nope. Things are worse now," Jaime replied. "Stay tuned to see that mess."
During this week's episode, Noopie explained that she was offended that Luke and Kayla got angry about what she said about Kayla.
"I'm growner than a motherf**ker and I'm gonna talk about what I wanna talk about WHEN I wanna talk about it," she said during a filmed phone call. "I don't care WHO party it is. Y'all can't tell me what conversation to have and when! When the hell did I become your child?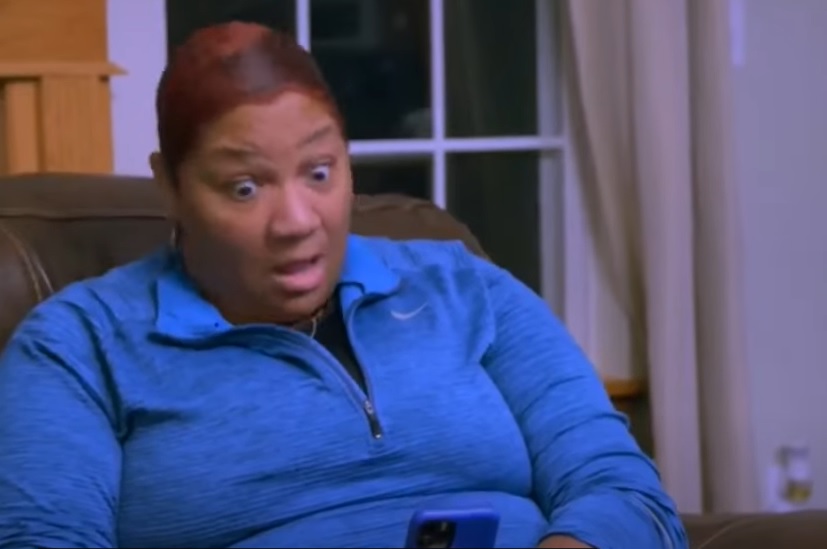 "You f**k with Luke, you don't f**k with his Mama!" she added.
Noopie then stated that Luke should leave Kayla and laughed at Kayla and Luke for trying to make their relationship work.
RELATED STORY: 'Teen Mom: Young & Pregnant' Season 3 Episode 16 Recap: A Family Fight & A Prisoners' Plight
(Photos: MTV; Instagram)