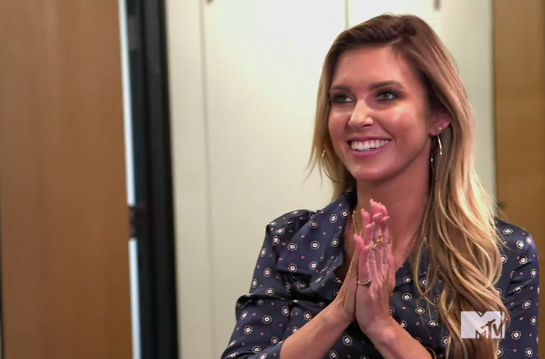 Just a few a months after it was announced that MTV would not be bringing back The Hills: New Beginnings for a third season, star Audrina Patridge has moved on to a new career — writer. The swimwear designer recently released her memoir, Choices: To the Hills and Back Again, sharing stories of her Orange County, California, upbringing, rise to reality stardom, motherhood, and traumatic relationship with ex-husband Corey Bohan.
Throughout, she unpacks the choices she's made in her life, where those choices got her and how they impacted her life.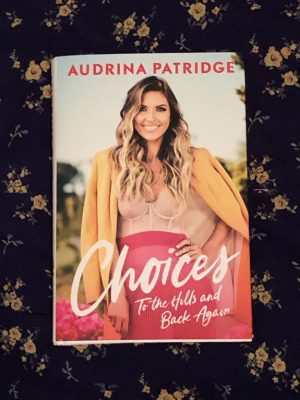 "Every choice we make in our lives is creating who we are," Audrina wrote in the introduction. "I made a choice to move to Los Angeles, and I ended up on the reality TV show that would open so many doors and create a springboard to explore my passions.
"With every risk and every hurdle comes the big possibility that you'll fail. So what? Stumbling and falling is how you learn to catch yourself — to rebuild, to grow, and to never let falling keep you down. We have the power to choose the way we see the world, and I, for one, choose hope."
Here are five things we learned about Audrina from the book.
1. She got on 'The Hills' by being in the right place at the right time.
Audrina moved into The Villas at Park La Brea after dropping out of college to pursue an acting and modeling career. She was lounging poolside one day when a producer spotted her. After a short chat, she was meeting with MTV executives and soon cast on the spin-off.
"I started my new life, mostly by enjoying the pool at my new apartment complex," Audrina recalled. "There was nothing better than lying poolside and learning my lines for an upcoming audition. Believe it or not, that's where I met MTV producer Adam DiVello, who was there to scout the apartment complex for Lauren Conrad and Heidi Montag because they were moving from San Francisco where they both had attended the Academy of Art University for one semester. Lauren was getting a 'Laguna Beach' spin-off show that was still in development. At the time, I had never watched Lauren on TV, but I knew who she was from magazines and interviews."
2. She and Heidi were fast friends.
Even though she was cast on the show and lived in the same apartment building as its two stars, Audrina had to wait to officially meet Lauren and Heidi on-camera. While she found Lauren quiet and withdrawn, Audrina felt Heidi was easy to talk to and get along with once they were finally able to hang out.
"She was super-friendly and outgoing, immediately jumping into sharing and making plans," Audrina wrote. "Heidi and I began to hang out off-camera too. When we first started filming, she would come to my apartment for a drink and we would talk for hours, or we would go out dancing for the night. We definitely hit it off right off the bat!"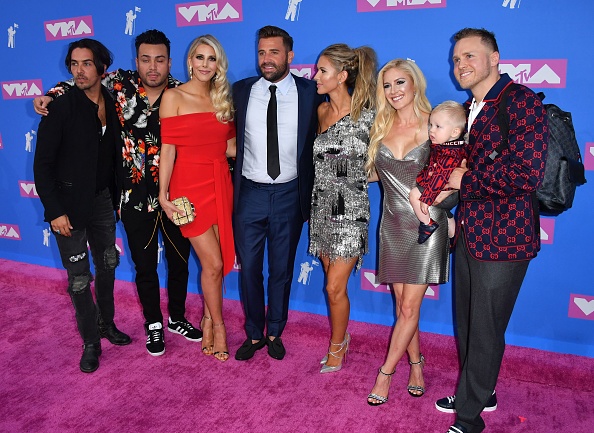 3. She learned to play the part of herself to deal with the stress of filming.
Though billed as a reality show, The Hills and New Beginnings weren't 100% real, with producers establishing storylines, setting up scenes, and reshooting interactions to ramp up the drama. Audrina had to develop special coping skills to keep the exaggerated tension from negatively affecting her.
"Eventually the gray area between what was real and what was produced inspired me to create a separate on-air persona," she recalled. "I could keep my personal life to myself to some degree, and protect myself from being hurt by editing decisions that didn't really reflect me. I could know that it wasn't really me who said something insulting or got insulted; it was 'Audrina.'"
4. She and Brody Jenner developed a close relationship on the show that the producers of 'New Beginnings' wanted to play out.
Audrina admits that she and Brody have both had crushes on each other but that they both prioritized their friendship over getting involved romantically. When it came time to film the reboot, producers tried to push that relationship to develop on-camera.
"And of course, production was up to their old tricks trying to stir the pot, this time by trying to push me and Brody together," Audrina shared. "I think the producers saw our natural, flirty rapport and really wanted us to give it a shot, even going so far as to suggest we kiss. There's nothing more awkward than being asked to kiss in front of cameras when you actually have a little crush on someone."
5. She doesn't recommend filming a reality show with your family.
Shortly after 'The Hills' original seasons wrapped, Audrina landed her own Mark Burnett-helmed reality show featuring her family and then-boyfriend Corey. Though the show— called Audrina— aired for just one season in 2011, the show did lasting damage to her family, with her sister and mother not speaking for a year because of fights that developed during filming.
"I knew early on that the show couldn't continue beyond the few months we'd already agreed to film," Audrina wrote. "I didn't even want the remaining episodes to air. I would rather have had the show just cut off than my mom and sister have to relive their horrible arguments. Obviously, a second season was out of the question for me. The experience was so traumatizing for the family that I've vowed never to bring people that I truly love and care about onto a show again. It's never worth it."
Choices: To the Hills and Back Again is now available from Gallery Books.
You can order it using The Ashley's Amazon Associate link!
(Photos: MTV, Angela Weiss/AFP/Getty Images)