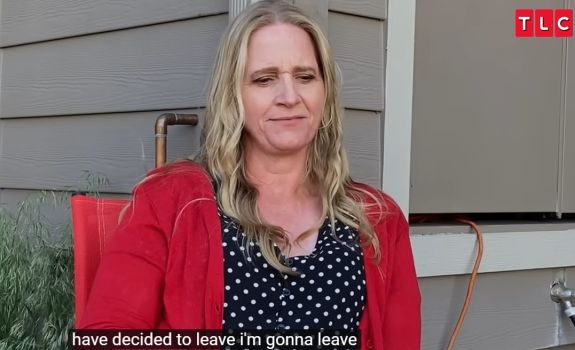 Christine Brown let the world know back in November 2021 that she was leaving her husband, Kody Brown, after more than 25 years (and six kids) together…and now Sister Wives fans are going to get to watch how that scenario and its aftermath played out behind-the-scenes.
In a first look at the upcoming 17th season of the TLC reality show, fans get to watch as Christine decides to leave Kody, and Kody and his other wives'– Robyn, Meri and Janelle— react as Christine informs them that she's high-tailing it out of Flagstaff– and Kody's family!
"There's some strange things happening between Kody and Christine right now," Robyn tells us as we see footage of Christine loading her stuff into her car and Kody walking "sad Charlie Brown-style" through the wreckage that is his life in Flagstaff.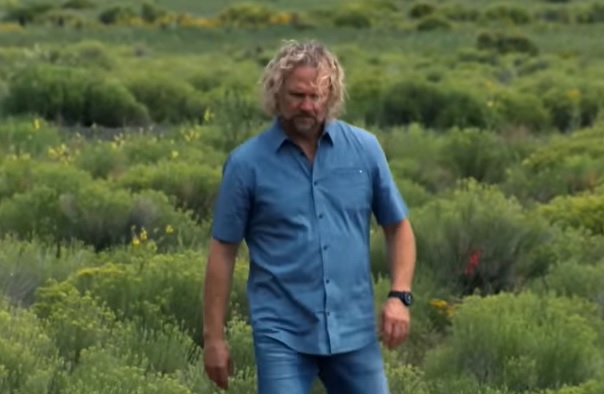 "I'm just supposed to stay out of it!" Robyn adds.
According to Christine, though, Robyn definitely did not "stay out of it" (with "it" being Christine's marriage to Kody).
"I feel like, to Kody, Robyn's more important," Christine tells the camera, later telling Kody, "Its been heartbreaking being your wife– for years." (Kody looks miserable and like he'd rather listen to Meri sing show tunes about the benefits of Lularoe leggings than sit there and listen to Christine.)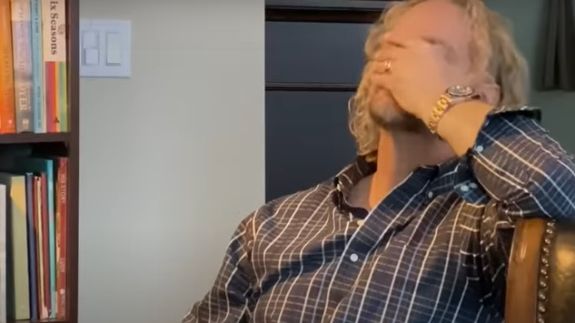 "I agreed to be a sister wife, but I agreed to be an equal wife," Christine declares.
Janelle, who is still standing by her [basically platonic] man and Christine, appears to see the writing on the wall, stating that the couple's split seems "inevitable" and that they are past the point of working things out.
Speaking of Janelle, her own relationship with Kody seems to be sinking faster than Kody's dreams of building his giant polygamous castle on Coyote Pass.
"He's no longer acting as my husband here," Janelle tells us.
Later in the clip, Christine makes her up her mind that she's packing up her Plexus products and leaving Kody and his wives wife Robyn…and…the rest of the them…behind.
"I have decided to leave," Christine finally tells the camera. "I'm going to leave Kody."
Kody does not take kindly to her announcement. In what appears to be a meeting of all five Brown Family adults, Kody explodes, telling the women he spent "18 months being persecuted by my own family, for trying to protect them!" (We can assume Kody's talking about some of his family's reactions to his extreme COVID-19 safety rules, which were discussed at length last season.)
"My heart is broken!" he adds.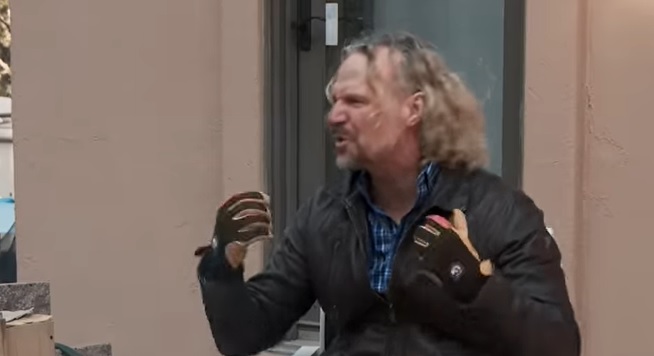 In another scene, Kody then starts screaming at Christine in front of the other wives.
"You never tried to have really good relationships with these other people!" he screeches as Robyn sobs next to him. "And that's why I'm really pissed off! Man! Just a knife in the kidneys after all these years! The SACRIFICES that I made…to LOVE YOU!"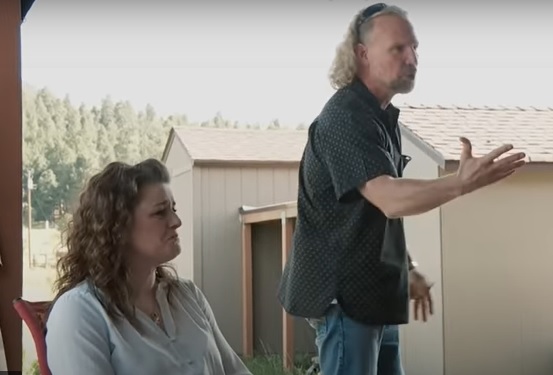 Christine looks completely unbothered as Kody screams/sobs. He then storms off, frizzy hair flapping in the breeze behind him.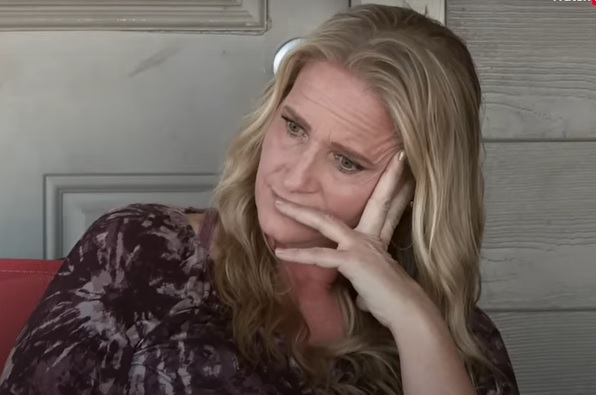 We also get a shot of Robyn walking alone as she tells us (in a rather creepy way) that she's "not ready for Christine to leave."
Robyn then goes to forgotten wife Meri to ensure Meri's not planning to split as well.
"Hang on with me, OK?" she begs Meri, who assures her she will.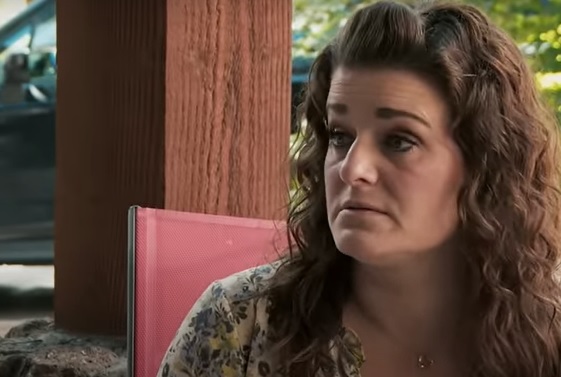 Robyn insists that they have to "rebuild" the family. However, Janelle later tells us that she's "not really sure that we have a family anymore."
Robyn then pleads her case (seemingly to the viewers) to let them know that she didn't purposely rip the Brown Family apart, as many 'Sister Wives' fans have accused her of doing over the years.
"I would never do anything to this family to hurt it," she says. "I just wish that people could see that."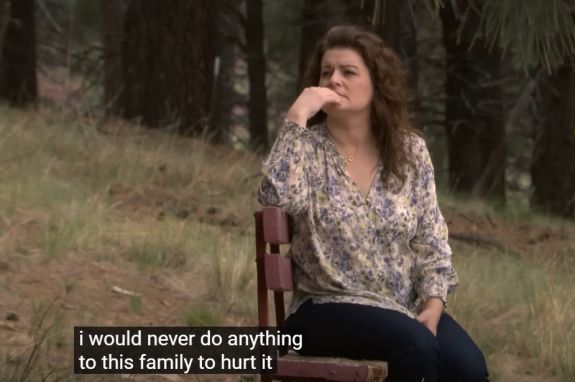 "The message that we had to the world about 'functional' polygamy seems so dysfunctional now," Kody says sadly to the camera.
'Sister Wives' Season 17 premieres Sunday, September 11 on TLC.
Watch the trailer below!
RELATED STORY: 'Sister Wives' Star Christine Brown Sells Her Part of Coyote Pass Property to Kody & Robyn Brown For Only $10
(Photos: TLC)