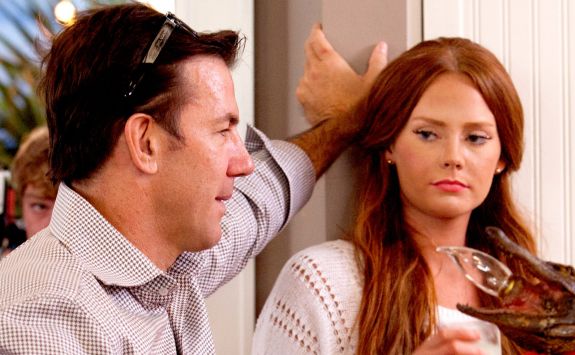 The relationship between former Southern Charm couple Kathryn Dennis and Thomas Ravenel was undoubtedly one of the most toxic pairings in reality TV history, and while TomKat did finally call it quits years ago, Kathryn continues to blame her ex for causing her pain–- most notably when it comes to losing custody of her children.
During a recent episode of the podcast Side Piece with Melissa Pfeister, Kathryn opened up about the current custody arrangement between her and Thomas, which proved to be an emotional topic for the Bravo star.
"It has been f**king horrible," Kathryn said, as reported by Heavy. "How do I even process the fact that I don't have them."
As The Ashley previously told you, Kathryn and Thomas were able to reach a joint custody agreement for their children Kensie and Saint in the fall of 2019; however, Thomas went on to file for full custody of both children in October 2020, requesting that Kathryn only have supervised visits with the kids.
Thomas claimed to have made these requests due to Kathryn allegedly using drugs and neglecting the children during her scheduled time with them. (You can read some of the other unsavory accusations Thomas made against Kathryn here.)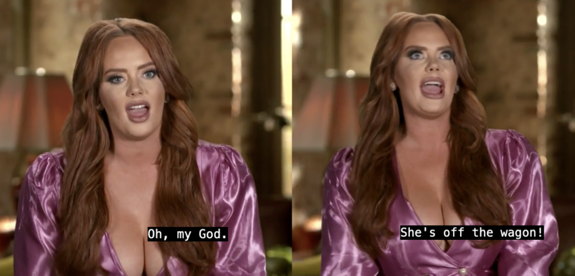 As of March 2021, Kathryn had temporarily lost custody of the kids following a battle in court against Thomas. Currently, Kathryn is only allowed to see her children every other weekend from 9 a.m. to 7 p.m. during visits that are supervised by someone appointed by the court.
During her appearance on the podcast, Kathryn stated that the court supervisor is ever-present during the visits.
"They type what [my kids] eat, writing what they say," she said. "They literally follow me to every room. I can't even go to the bathroom to take my daughter to the bathroom."
In addition to the strict supervised visitations, Kathryn said she also pays Thomas $4,000 a month in child support, and another $500 to Thomas' nanny to drive the kids from Thomas' residence in Aiken, South Carolina, to her home in Charleston, South Carolina– there and back. The drive between the two cities is approximately 2.5 hours.
Kathryn claims that nearly one year to the date that she and Thomas settled their custody case, she was "served some subtle hints" that Thomas was getting ready to "do something."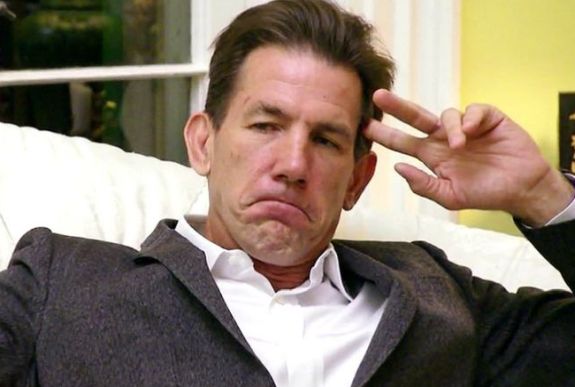 "I should have known better, but I didn't," she said.
One factor that Kathryn said contributed to her losing custody of her children was a failed drug test for marijuana, which she said the court considered to be a relapse on her part, as she previously went to rehab (in 2016) for a self-admitted "problem with weed."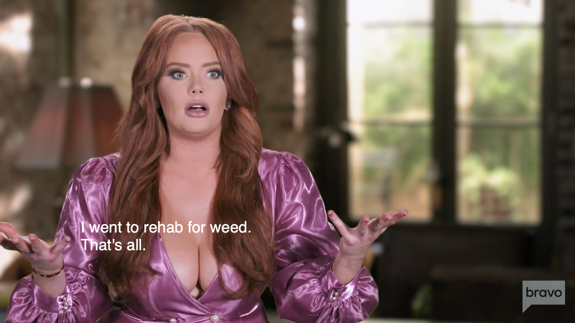 Kathryn believes the whole situation was orchestrated by Thomas to ensure that he would be allowed to take Kensie and Saint with him to live in Aiken with his then-fiance Heather Mascoe and their son, Jackson, who was born in June 2020. (Thomas and Heather went on to call off their engagement in August 2021.)
"This whole thing was a big ploy for Thomas to move to Aiken," she said. "Which he did immediately after he took the kids away from me. Literally, on the day I was supposed to have them and pick them up from school."
Kathryn is currently appearing on Season 8 of 'Southern Charm.' New episodes air Thursdays on Bravo.
RELATED STORY: Cameran Eubanks Explains Why She Turned Down An Offer to Return to 'The Challenge'; Reveals If She'd Do Another Season of 'Southern Charm'
(Photos: Bravo; Instagram)