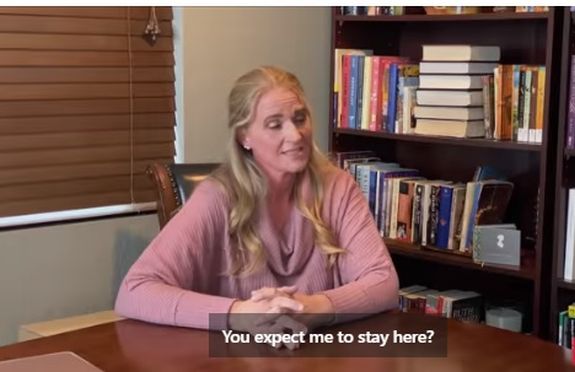 The new season of Sister Wives premieres on Sunday, and a sneak peek clip shared on TLC's social media accounts had fans shocked at Kody Brown's treatment of his now-ex-wife Christine.
In the clip, Christine— who announced in November 2021 that she had divorced Kody after more than 25 years of marriage— tells Kody that she doesn't think she will remain in Flagstaff now that they have broken up. The statement does not go over well with Kody and he demands that Christine stay near him and the rest of his family (which includes his other wives Robyn, Meri and Christine and his children).
"You grow up and do it!" Kody told his ex of staying with his family.
For years, Christine had been adamant about wanting to leave Flagstaff and go to Utah to be near some of her older children. However, Kody demands that Christine stay put.
In fact, Kody insisted that, even if Christine were to find love with another man, she should still remain in Flagstaff and just bring her new beau there.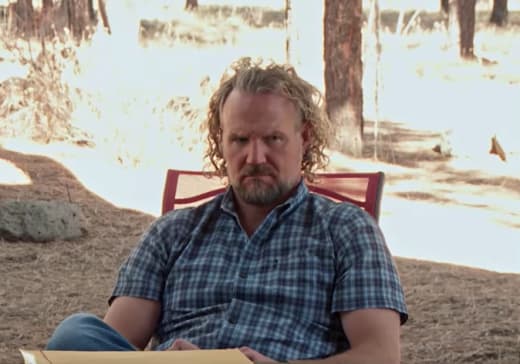 "You get married to somebody else, you could bring them here and they can become part of the family," Kody said angrily. "You don't break up the family with what you're trying to do! If you're a grown-up, grown-ups do that!"
Despite Kody's shocking suggestion, Christine managed to remain calm, asking Kody, "You expect me to stay here?"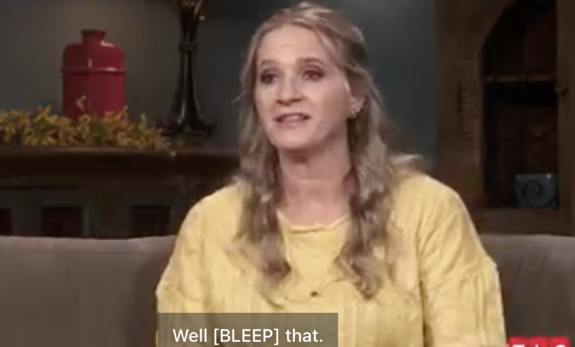 Kody— who shares five grown children and 12-year-old daughter Truly with Christine– insists that because they "have kids together" Christine should stay in Flagstaff. He then accuses Christine of "poisoning the well" for him with the other members of the family.
Despite his obvious disdain for Christine, he continues to insist she not leave the family, even if she's leaving their marriage.
"We can still salvage the family!" Kody says. "Grown-ups make it work for the kids! I don't have to be your lover to be able to be a good parent to our children."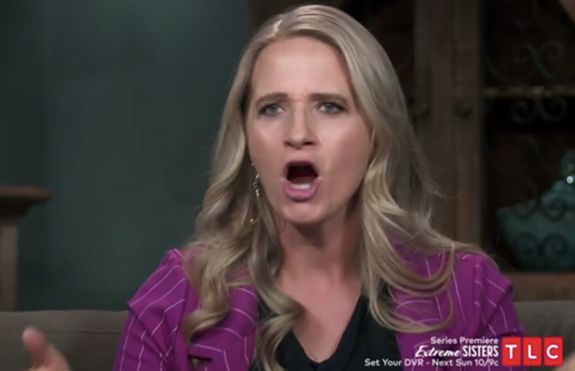 Judging by comments about the clip left on social media, fans appeared to be as shocked by Kody's comments as Christine was.
"Christine was not happy in Flagstaff. He was very condescending here as usual. He took her for granted and then wants to grasp at straws and manipulate her when she already had one foot out the door," one person wrote on Facebook.
"He's right, he doesn't need to be her lover to be a good parent. He hasn't been her lover in a long time and he still decided to be a s**t parent," a comment left on Instagram reads.
"I know a lot of grown-ups, and I cannot think of one who left their husband, remarried, and came back to be a part of their exes family. What on earth is this jagweed talking about?" another person wrote.
As 'Sister Wives' fans saw last season, Christine finally made the decision to leave Kody after he told her that he was no longer interested in having an intimate marriage with her. Kody told Christine this was because he didn't like how she was behaving, and because he didn't feel she had been a good sister wife to his other three wives, Meri, Janelle and Robyn. Christine responded by telling Kody that he was no longer welcome in her room.
The new season of 'Sister Wives' will show Christine making the decision to leave Kody and the family, as well as the family's reactions to that decision.
'Sister Wives' Season 17 premieres on Sunday on TLC. You can watch the clip below!
View this post on Instagram
RELATED STORY: Kody Brown Screams At Wife Christine After She Tells Him She's Leaving Him: Watch a Sneak Peek of 'Sister Wives' Season 17
(Photos: TLC)