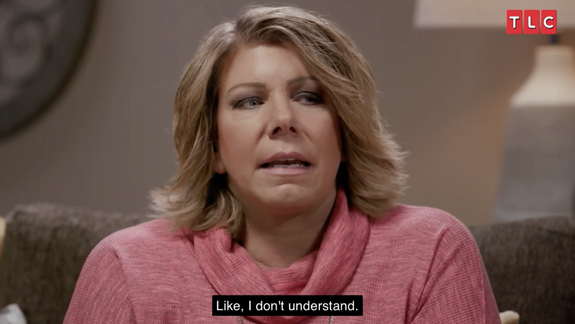 Meri Brown ruffled some leggings feathers on social media this week when a post she made about living her "happy" life and wanting others to do the same was met with comments calling the Sister Wives star a hypocrite.
The first wife– in name only– of Kody Brown took to social media Thursday telling followers she's "just over here enjoying my life." Known for hawking wacky-patterned leggings, Meri pointed out that she works hard, plays hard and lives life "happy and to the fullest," while never letting things get her down ("at least not for long").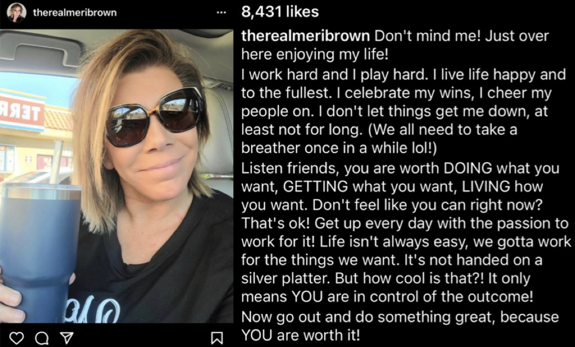 " … Listen friends, you are worth DOING what you want, GETTING what you want, LIVING how you want," she continued. " … Life isn't always easy, we gotta work for the things we want. It's not handed on a silver platter. But how cool is that?! It only means YOU are in control of the outcome!
"Now go out and do something great, because YOU are worth it," she added.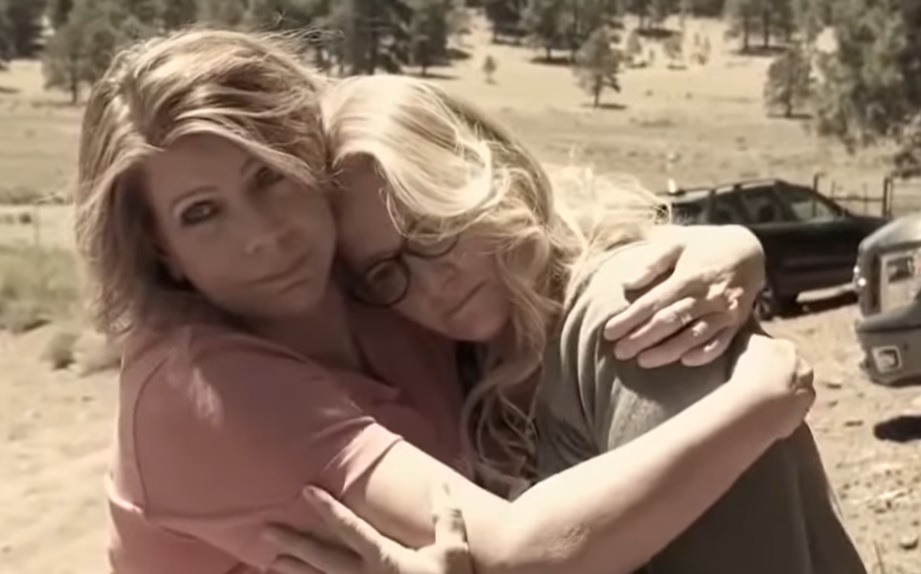 The divisive post comes on the heels of yet another 'Sister Wives' season in which Meri remains committed to Kody, despite Kody admitting his relationship with Meri is virtually nonexistent and will remain so.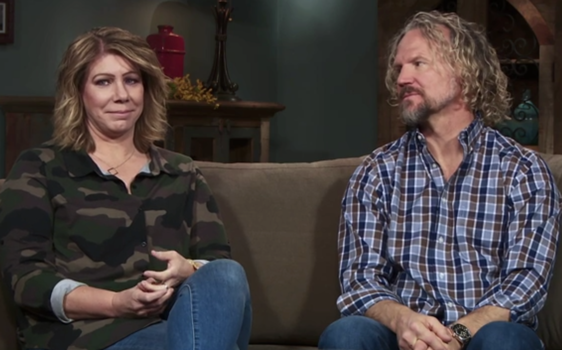 Unsurprisingly, fans of the show were quick to call out Meri for her happy and full life claims, with one person accusing her of "just settling for no love" and others pointing out how unhappy she often appears to be on the TLC series.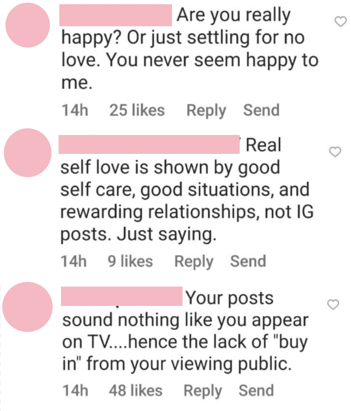 "Real self love is shown by good self care, good situations, and rewarding relationships, not IG posts," one person wrote. "Just saying."
"Your posts sound nothing like you appear on TV….hence the lack of 'buy in' from your viewing public," another commented.
While Meri received heaps of hate for seemingly putting on a happy face for social media, others took issue with her claiming to be a cheerleader for other women, while showing little support to her former fellow sister wife, Christine Brown.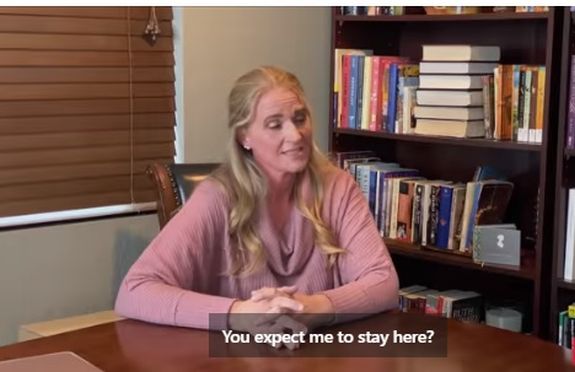 (As The Ashley previously told you, Christine– who was Kody's third wife– split from Kody in November and has since relocated from Arizona to Utah.)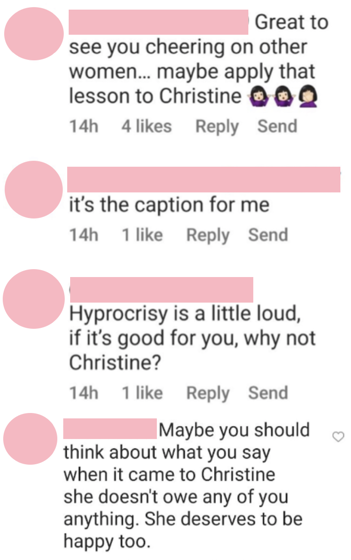 "Hypocrisy is a little loud, if it's good for you, why not Christine?" one person asked Meri in the comments.
"Maybe you should think about what you say when it came to Christine," another wrote. "She doesn't owe any of you anything. She deserves to be happy too."
Meri has yet to respond to the critics, nor has she turned off the comments on her post.
RELATED STORY: Robyn Brown Talks About Kody & Christine's Split In Clip From Upcoming 'Sister Wives' Episode: "I Just Have To Watch As They Destroy What I've Wanted"
(Photos: TLC; Instagram)