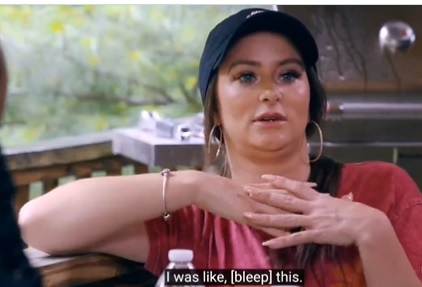 Leah Messer's "next chapter" will hopefully include shelling out some major cash to pay off the hundreds of thousands of dollars in tax debt she reportedly owes.
On Friday, The Sun broke the news that the Teen Mom: The Next Chapter star owes more than $450,000 in unpaid federal and state taxes, with more than $9,000 of that debt being added this year!
Back in November 2020, news broke that Leah owed about $155,000 in unpaid taxes. Since then, her tax debt has only increased, with an additional $295,000 in state and federal taxes being added to bring her tax bill up to over $457,000.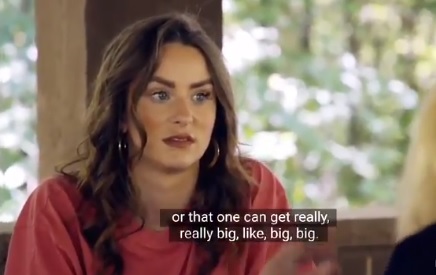 A Kanawha County, West Virginia, clerk told The Sun that a state tax lien–which is still unpaid— was recorded on June 27, 2022 for $9,238 for Leah.
As Teen Mom fans know, Leah this was around the time that Leah moved into a new home with her then-boyfriend Jaylan Mobley. Jaylan's name was put on the deed of the house, without Leah's name, even though TMZ has reported that Leah paid for the $515,000 home.
Earlier this month, Jaylan moved out of their shared home in West Virginia, but Leah and her daughters have continued to live there.
It is unknown if Leah's new tax debt is related in part to the home purchase.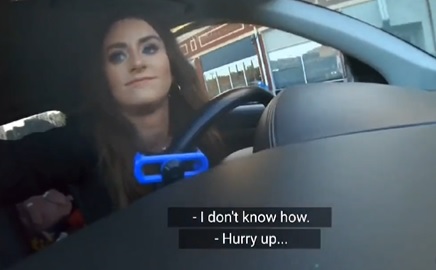 In the past, Leah has stated that she has always been too quick to loan money to needy friends and family. During a 2019 appearance on Kail Lowry's Coffee Convos podcast, Leah said she often helped out friends and family members financially because she didn't want them to think she had changed because she was on a TV show.
"I always want people to know I'm still that humble person and I felt [that] giving to everyone, I would get in return … but in the end it still hurt me," she said. "It hurt me, like, it caused one of my divorces, with Jeremy [Calvert], because I would be giving to everyone. I gave my dad $40,000, just to keep my dad around … ."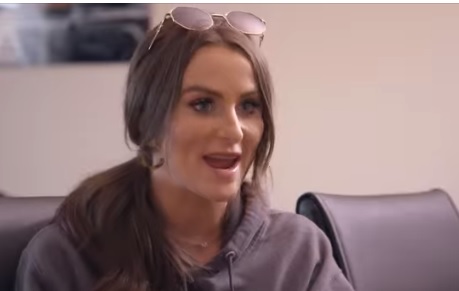 Leah also spoke about footing the bill for family members to "have cars and houses and this and that."
Leah is certainly not the first 'Teen Mom' star to find herself in tax trouble. In June 2020, former 'Teen Mom 2' stars Jenelle Evans and David Eason received a state tax lien of over $46,000 for the tax year of 2017.
In 2019, Teen Mom OG stars Catelynn Lowell and Tyler Baltierra were slapped with back-to-back federal liens. In November of that year, they were hit with a lien for the amount of $535,010 (for the tax years of 2016 and 2017). The pair received the second federal tax lien the following month (for the tax year of 2018) in the amount of $321,789. Though the couple eventually paid off the $535k they owed for 2016 and 2017, it was reported in August that they still owe $321,789 for their 2018 federal taxes.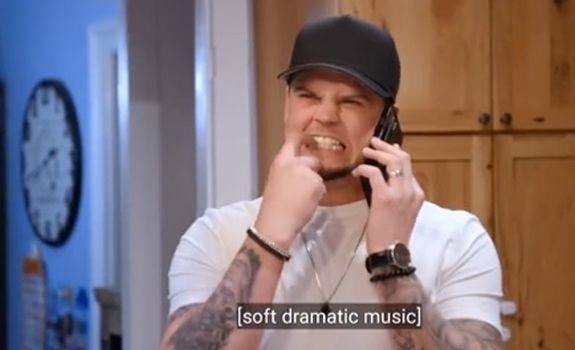 Other 'Teen Mom' stars who have run into trouble with Uncle Sam include Amber Portwood, who received a federal tax lien for $134,919 in 2016, and Maci Bookout, who has also been chased down by the IRS multiple times since she started on 'Teen Mom.' In 2013, she was hit with a lien of $78,308, only to receive another lien in 2015 for $5,249 and a third in 2017 for $12,569.
Leah has yet to comment on The Sun's latest findings.
RELATED STORY: 'Teen Mom' Star Leah Messer Allegedly Broke Offer Her Engagement to Jaylan Mobley After Discovering He Was Cheating
(Photos: MTV)