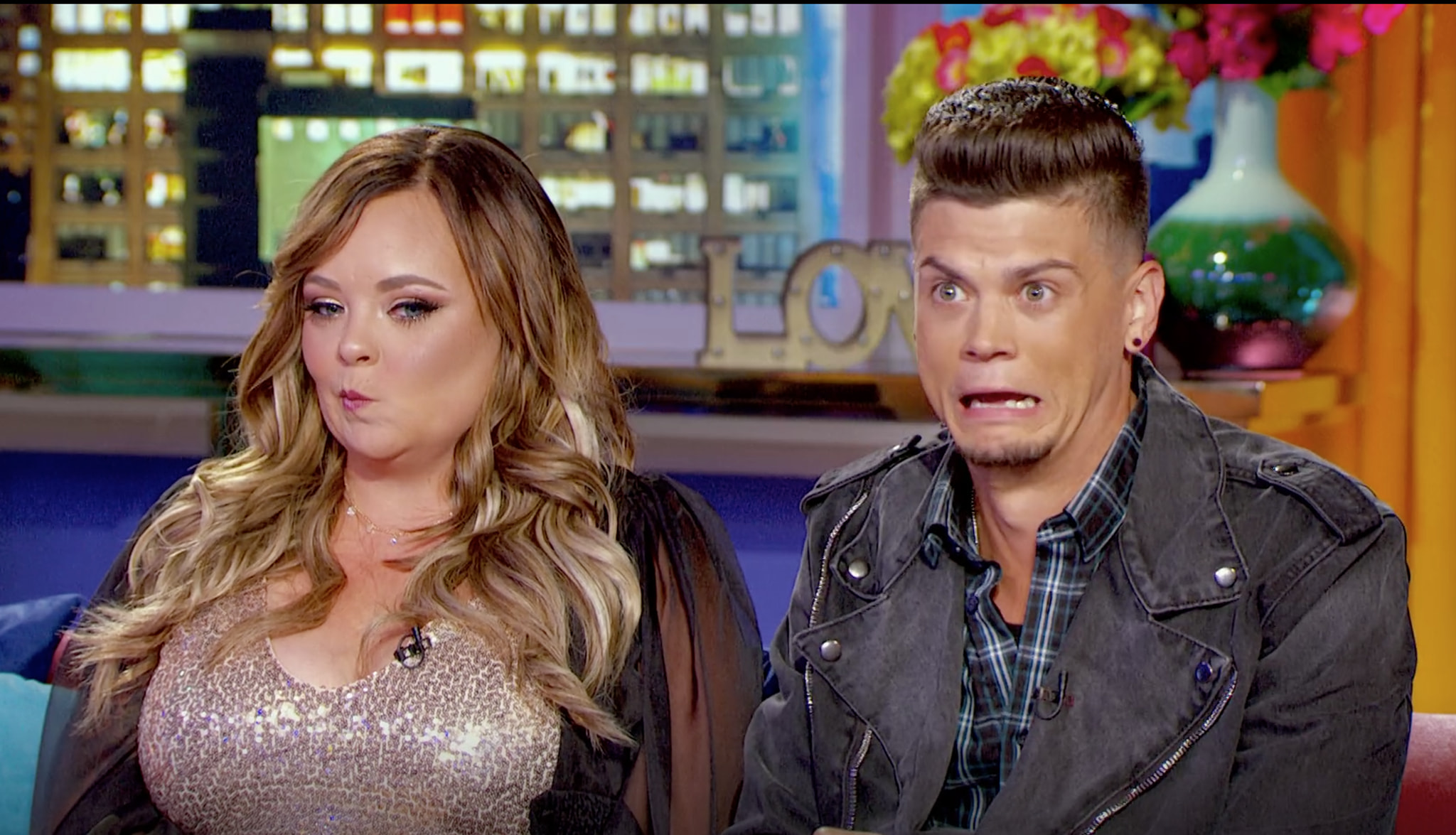 From having a lot of debt to having the ability to tell the 'Teen Mom' producers to screw off, the stars of the Teen Mom franchise (both past and present) have been keeping themselves busy lately! In an effort to keep you up-to-date on the latest Teen Mom OG, Teen Mom: Young & Pregnant and Teen Mom 2 news, The Ashley brings you the Teen Mom News Pile.
Here are some of the major (and minor but interesting) 'Teen Mom'- related things that have happened over the last week or so…
Catelynn Lowell & Tyler Baltierra still owe a ton of money to the IRS, despite making a large payment.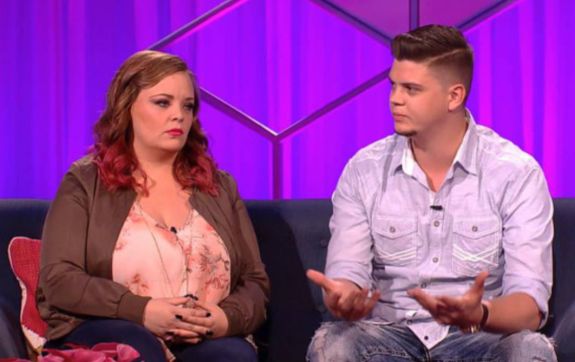 Catelynn and Tyler are still buried in tax debt, despite having made a jumbo-sized payment last year. This week, The Sun reported that the 'Teen Mom OG' couple still owes over $321,000 to the federal government. While this number may seem higher than Butch at a Willie Nelson concert, it's actually much less than the original amount the couple owed, which totaled over $856,800!
As The Ashley previously reported in 2020, Cate and Ty were hit with the first of two federal tax liens in November 2019 (for the tax years 2016 and 2017) in the amount of $535,010.97. The pair received the second federal tax lien the following month (for the tax year of 2018) in the amount of $321,789.06. In 2021, Cate and Ty were hit with even more debt, with almost $7,000 in property taxes for the two Michigan homes they own being added to their tax bill.
The Sun reports that, last year, the 'Teen Mom OG' stars paid off the $535,000 they owed for their 2016 and 2017 tax liens. However, they still owe $321,789 for their 2018 federal taxes.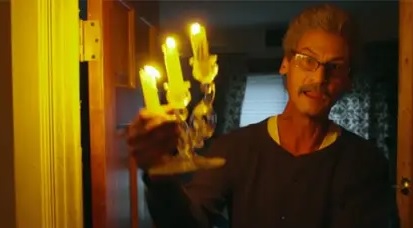 Cate and Ty have several income streams at the moment. Catelynn is (or at least was) working as a microblader at a Michigan beauty bar, and is profiting from her weird online "magazine." And, of course, Catelynn is raking in a pretty penny by constantly posting odd (and oftentimes downright offensive) clickbait to her social media accounts.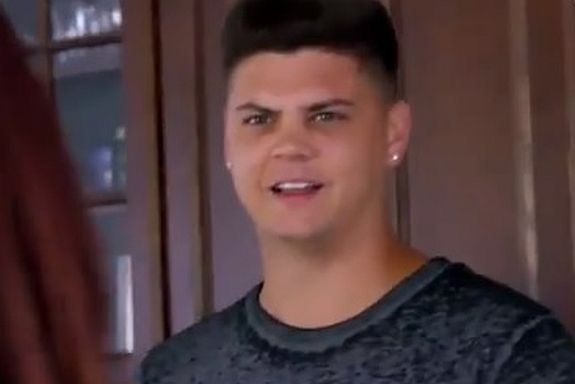 The couple is also starring on the upcoming show Teen Mom: The Next Chapter. However, as The Ashley previously reported, the cast of the new show will be getting a pay cut.
"The cast only gets paid for the episodes they're in," a production source told The Ashley in May. "If their voice or image doesn't appear in the episode, they are not paid, so with each episode only featuring select girls, this will be a real hack in their paycheck, especially to the girls who don't really show much while filming."
Mackenzie Edwards says MTV tried to get her husband Ryan to appear on another 'Teen Mom' show.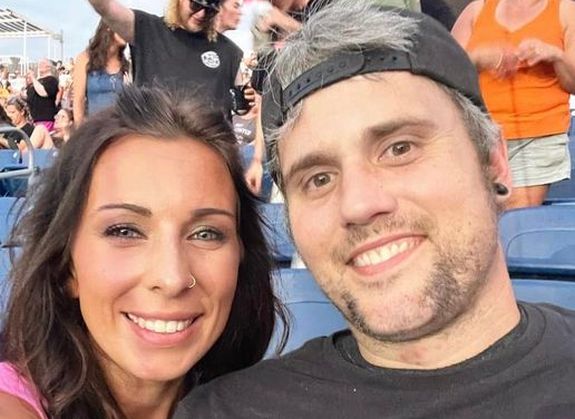 Last week, The Ashley gave you all the details on the upcoming second season of 'Teen Mom Family Reunion,' which is set to beginning filming within the next month. The Ashley stated that producers have been reaching out to 'Teen Mom' cast members — both past and present— to find people who are willing to film for the show. After The Ashley posted this story, Mackenzie Edwards came forward on Instagram Live to let fans know that MTV was trying to get her husband, Ryan, to appear on the show.
(As fans know, Ryan and his whole family including Mackenzie and his parents Jen and Larry Edwards, were fired from 'Teen Mom OG' in March 2021. The Ashley broke the news that it was Ryan's baby mama, Maci Bookout, who was behind the Edwards' firings.)
According to Mackenzie, the producers came crawling back in hopes that Ryan would sign on for 'Teen Mom Family Reunion' Season 2. She stated that the producer (The Ashley hears it was Larry Musnik) apologized for how Ryan & Co.'s firings went down last year.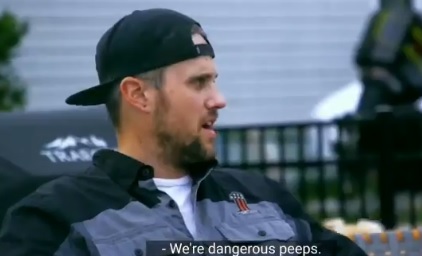 "They did their little spiel like, 'Sorry, so sorry that things went down the way that it did. Your story was left untold and [the viewers] don't get to see the other side,'" Mackenzie said. "Ryan heard him out for a second and basically told him, 'I don't want anything of what you are selling. I don't have time for that, sorry.'"
During the Live, Mack stated that she and Ryan both work regular 9-to-5 jobs now and that their employers would fire them if they started filming for MTV again. However, according to Mackenzie, she and Ryan have no interest in filming again anyway.
"It feels so good to be able to stand up to a network like that and say, 'Go screw yourself. Leave me out of it.' Because at this point, what good would that do for anybody? We both work."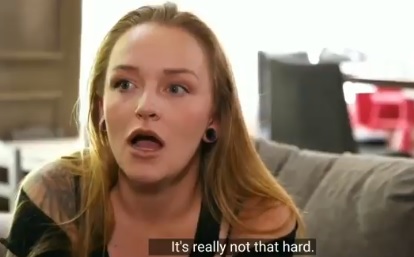 As The Ashley previously reported, producers also reached out to former 'Teen Mom 2' stars Chelsea Houska and Kail Lowry in hopes that they would appear on 'Family Reunion' Season 2. Both girls declined the offer, though.
Farrah Abraham starts a book club for teen boys who want to date her daughter Sophia & slurs her way through her reading recommendations.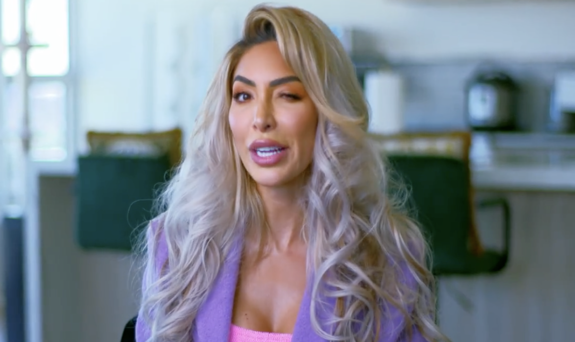 Farrah Abraham continues to tout the "life- changing" experience she had while working the 12- step program during a 28-day trip to a trauma treatment facility. So much, in fact, that she's now pushing her beliefs on emo teens.
The fired 'Teen Mom' took to social media recently to reveal a "gift" she's put together for the boyfriend of her 13-year-old daughter, Sophia. (Yes, guys, we've officially reached the point where the kids we saw birthed on the 'Teen Mom' shows officially have love lives of their own. BRB…gonna go load up my pockets with Werther's Originals candies and cry about how old I feel.)
In the video, Farrah recommends other parents force their daughters' boyfriends to read weird self-help books, in between mumbling through the list of reading material.
"If you're going to date my daughter, you're getting some 12 step books," Farrah says in the video. "I would highly recommend getting your daughter's boyfriends King Baby, The Twelve Steps and Shame, and Emmet Fox['s] The Sermon on the Mount: The Keys to Success in Life.
Farrah sounds positively blitzed in this clip from TeenMomOGandTeenMom2
"Only the best and hopefully that boyfriend turns out ok," she continued. "Oh yeah, and I threw in some snacks. Enjoy."
After being reposted on Reddit, Farrah's Book Club video was met with comments from people questioning the Backdoor Teen Mom's sobriety, not so much for the content of the video–- or the mini muffin cameo-– but for Farrah's slurred speech while rattling off the list of self-help books she purchased for Sophia's boyfriend.
"That's definitely an opioid voice talking right there," one person commented.
"Lol she's drinking or on pills for sure," another wrote.
While the idea of giving your child's boyfriend or girlfriend self-help books that were written for adults is weird enough, it's not nearly as crazy as what Farrah requires her own partners to do before making things official: Farrah revealed in June that if you want to date her, you must undergo significant scientific testing.
Sophia recently gave her TikTok followers a glimpse of the "boyfriend" that Farrah is talking about in her video. In a recent TikTok, Sophia and a guy (who, thankfully, appears to be about her age) go to Build a Bear, where the guy buys her a stuffed animal.
Kayla Jones announces her baby's unique name.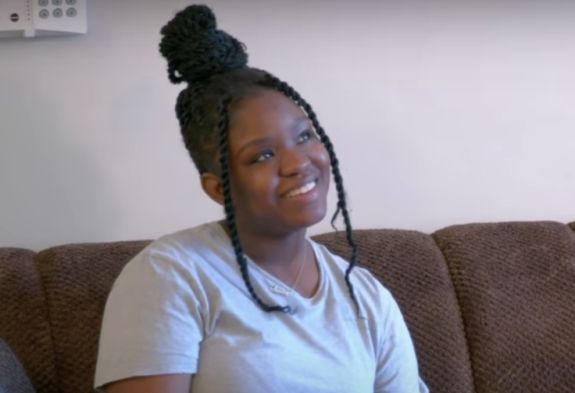 The 'Teen Mom' franchise is full of 'interesting' baby names– from the unspellable Aliannah to the name monstrosity that is Hazlee Beaver–and former 'Teen Mom: Young & Pregnant' star Kayla Jones (aka Kayla J) is adding to that list!
Kayla J– who was not invited to be a full-time cast member for the currently airing season of the show– gave birth to her second child seven weeks ago and this week, she announced the baby girl's unique moniker on Instagram. (Kayla is already the mother of a three-year-old daughter named Mecca.)
She revealed that her newest baby has been named Palar Noelle.
"These 7 weeks have flown by but the most precious 7 weeks ever," Kayla wrote on Instagram.
While the name "Pillar" is quite popular in some parts of the world, Palar seems to be rarely, if ever, used. (Kayla may have made it up, in all fairness.) It is the name of a river in India, and according to the Merriam-Webster dictionary means, "relating to, or resembling a stake."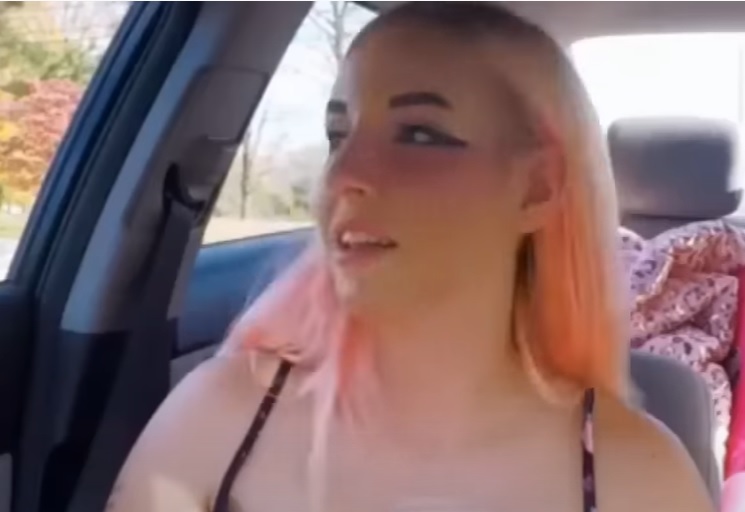 Several of Kayla's former 'Young & Pregnant' co-stars left comments on Kayla's post about the baby's name.
"I loooveeee her name!!! she's so beautiful,' wrote Madisen Paige (who basically beat out Kayla for the fifth spot on the show this season.)
"Precious," wrote Jaime Szot, the mother of Kayla Sessler.
To catch up on more recent 'Teen Mom' news, click here!
(Photos: MTV; Instagram)