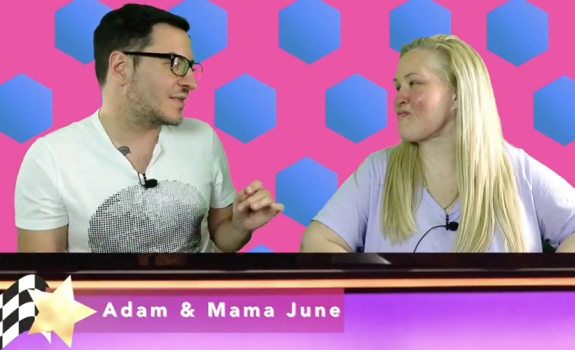 Mama June Shannon headed to the courtroom this week to face former friend Adam Barta, and viewers were given a front row seat to the showdown.
According to TMZ, the Mama June: Road to Redemption star appeared on Court Night Live to sue Adam for $5,000.
June claimed the content creator owed her the money for her contribution to a YouTube show they worked on together. Adam claimed he didn't owe June any money because the two of them had a "close relationship" and would do things for each other without an obligation of repayment. He also claimed to have been there for June in her time of need.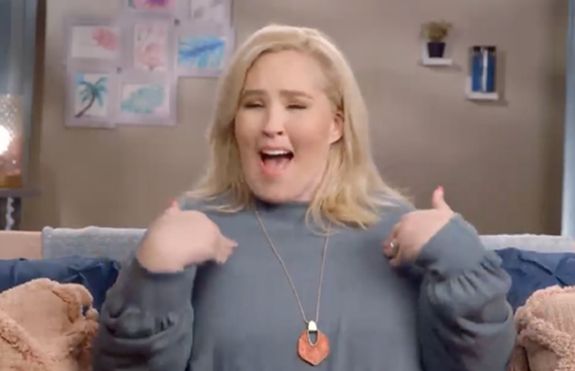 During the episode, June expounded on the drama between her and her former pal, People reports, claiming she consulted with Adam from February to August for Adam's upcoming TV special The Dish. While June was allegedly supposed to serve as an executive producer of the project, she said she was never paid.
June also accused Adam of "using my likeness and name for his financial game."
"I felt like I was being used," she stated. "I have a life myself, I have a TV show myself, so I can't produce his show for free."
As for Adam, he said he texted June a contract, but June never signed or even acknowledged it.
Long before he was known as June's former friend, Adam was known as the man responsible for Alana "Honey Boo Boo" Thompson's horrific rap song of 2015.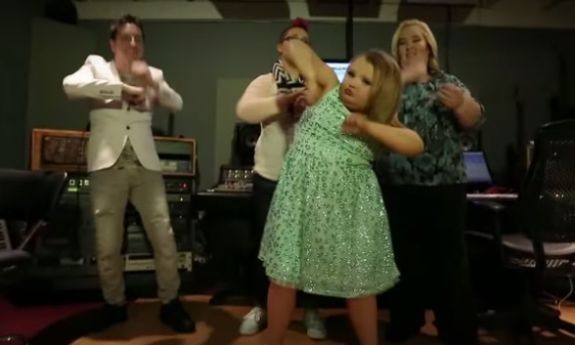 Adam is also the person responsible for former Teen Mom OG star Farrah Abraham's pain-inducing playlist of songs, as well as then-Teen Mom 3 star Mackenzie McKee's chock-full-of-cringe rap debut.
Both June and Adam teased Wednesday's episode on social media, with June referring to Adam as a "so-called friend."
"Hey All, Tune in to @AETV's #CourtNightLIVE TONIGHT where anything can happen as I sue a so-called friend for $5000," she wrote on Instagram.
Following the judge's ruling on 'Court Night Live,' Adam told People he still has "much love for June."
"And although I don't agree with this at all, the fact that she wants to be an executive producer so bad on this project, to me, shows how successful she thinks this project is going to be."
On Thursday, Adam posted to his Instagram, letting his follower know that Mama June is now being listed as an executive producer of 'The Dish.'
"From myself and Executive Producer @mamajune comes a new comedy experience like never before: #THEDISH," he wrote. "Available on Apple TV, Google Play and Vudu 8/30. Link in bio."
View this post on Instagram
RELATED STORY: Mama June Shannon Slams Daughter Pumpkin For Allowing Alana Thompson To Have Weight Loss Procedure at Age 17: "It Kind of Bothers Me"
(Photos: Instagram; WE tv)