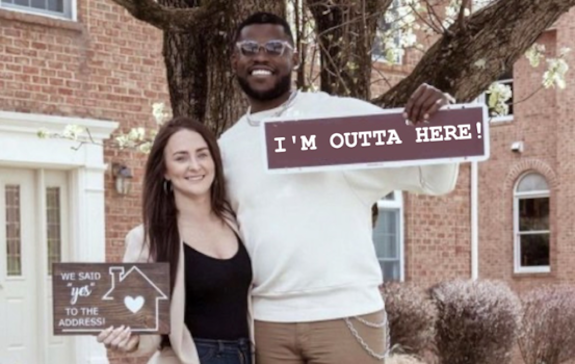 Jaylan Mobley is moving out of his ex-fiancé Leah Messer's home, just days after the couple announced their split on social media.
TMZ reports that on Thursday, the Teen Mom: The Next Chapter star's former fiancé began removing his belongings from the West Virginia home he and Leah moved into this past spring.
A U-Haul moving truck was photographed outside the Charleston, West Virginia, home and Jaylan was snapped hauling boxes out.
View this post on Instagram
Jaylan reportedly took some furniture from the shared home to his new apartment, which TMZ reported is located about 45 minutes away from Leah.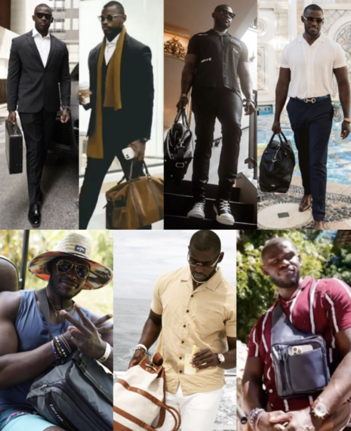 As for Leah, she will reportedly continue to live in the home with her three daughters.
Fans may remember Leah and Jaylan announcing in April that they had purchased a home together, and while Jaylan made it seem on social media that he bought the home for Leah as a surprise, TMZ reports that Leah actually paid for the $515k home herself.
Jaylan very much wanted to make it seem like he bought the home for Leah, posting photos and videos of Leah (pretending?) to be surprised as she got her "first look" at the home.
"Proud to be a first-time homeowner!" Jaylan wrote in a since-deleted Instagram post on April 1. "I am so thankful and blessed and still speechless to own this home. Surprise! @leahmesser. I'm proud of you for selling your first home, and so, I wanted to surprise you with a new home, our home. We deserve this! You deserve this! I can't wait to build, grow, and create generational wealth, legacy, and opportunities for us and our families. This is to the next chapter and really leveling up!"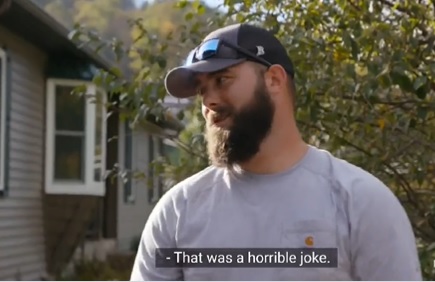 While Leah reportedly shelled out the cash for the home, In Touch Weekly discovered in April that Jaylan was the only person listed as "owner" of the home on its deed. At the time, Leah's name was not included on the deed. She briefly addressed it on the show.
"I was excited. I didn't think twice about whose name was on this, whose name was on that," Leah said during a recent episode. "If I really wanted to be on the loan, I could just say, hey, let's meet with an attorney and let's handle this out. But I feel confident in our relationship."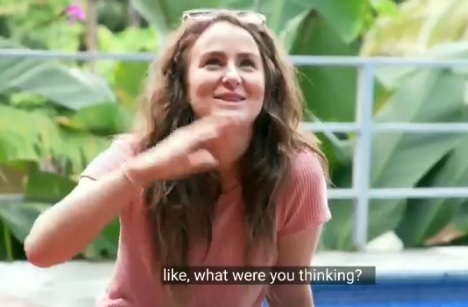 Leah and Jaylan announced Tuesday via matching Instagram posts that they were ending their engagement, just two months after Jaylan proposed with a hefty 4.7 carat diamond ring.
The former couple told fans that "while the last year has been tremendously exciting for both of us, we've realized that it's best we walk separate paths."
"We are so grateful for the lessons, growth, and memories we've had in this relationship," their statement continued. "So many of you have watched our love story unfold, and we hope that you'll continue to watch our stories while we move forward as friends. We will forever have love and respect for each other, and we ask for privacy as we refocus and transition out of this chapter together."
While Leah and Jaylan have yet to provide details on what caused their split, Leah got a bit tipsy and took to Instagram Live on Tuesday night, telling co-star Briana DeJesus– who joined Leah's Live at one point, along with Maci Bookout– that she was "going through a lot right now."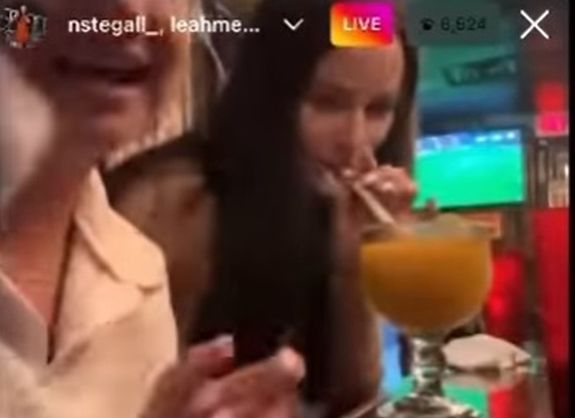 "As you know, I've kept it kind of under wraps…for good reason," she added.
Leah has yet to reveal why she and Jaylan called it quits so suddenly.
"We're told Leah's telling people around her she's saddened by the breakup, but won't budge on what caused the split — only to say she really thought Jaylan would be her happily ever after," TMZ reported on Friday.
RELATED STORY: Amber Portwood's Ex Andrew Glennon Has Officially Moved to Malibu With His & Amber's Son
(Photos: Instagram)