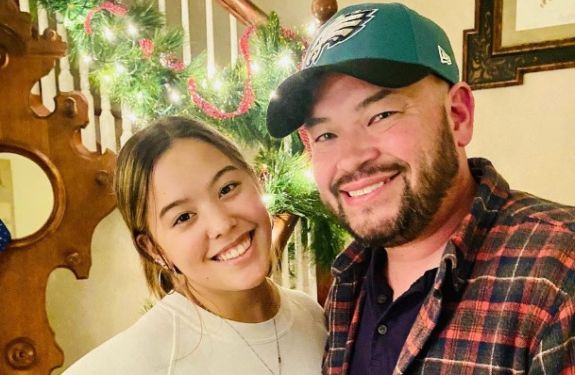 Hannah Gosselin's new "Gosselin Girl" beauty line is not doing as well as she'd hoped and, according to the company's CEO, Hannah's dad Jon is to blame!
In a recent interview with The Sun, Gosselin Girl CEO Diane Simon accused Jon of trying to "interfere" with Hannah's line and of not having "any regard for Hannah's best interest."
As The Ashley previously reported, Hannah launched the beauty line in May, at the same time she (and the rest of her sextuplet siblings) turned 18.
"Hannah had such potential. I thought it would be fun for us to launch her and make her a big star with a good brand," Diane told The Sun, later adding, "I feel so bad for the kid. She's such a nice girl. I've witnessed some concerning behavior from [Jon] and I became frustrated. Just the dynamic on how he operates with Hannah."
Diane stated that Jon's antics— which she says includes him bashing Hannah's mom Kate Gosselin in interviews– have caused Hannah to have to cancel events meant to promote her line.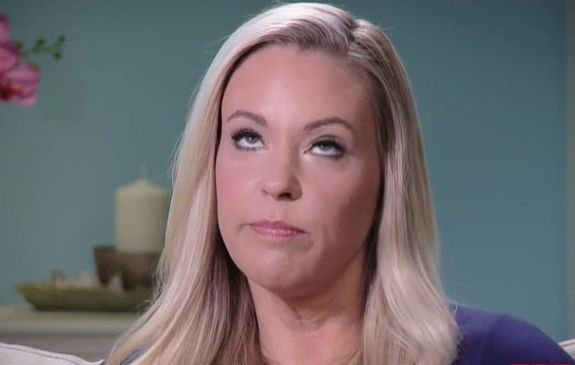 "The line is doing very well, but it's not doing as well as it's supposed to," Dianne claimed. "He's been interfering. The loser has been Hannah. We've had to cancel a lot of the amazing events to launch her. It's not where we're supposed to be right now. We are disappointed on how we had to handle the business because of his behavior."
Diane, who claimed she had "financial issues" with Jon when they worked together on a previous Red Cross project, said she is "disappointed" and "extremely unhappy" with how things have turned out working on Hannah's line.
View this post on Instagram
Jon responded to Diane's claims via statements issued to The Sun from his rep and attorney.
"This seems to be a sad attempt at getting her 15 minutes of fame at Jon and Hannah's expense and it's incredibly disappointing," Jon's rep stated, adding that Diane is the one who has dropped the ball with Hannah's line and their previous charity project.
"Unfortunately, we never saw any follow through with the Red Cross charity project that Jon was originally hired for and was excited about. She also never followed through with Hannah's company.
"We suggest that Diane focus on the cause and use Jon's work for the charity in which it was filmed, and worry less about getting her name out there."
"It's unfortunate that she has taken aim at Jon and Hannah when Jon was trying to help a wonderful charity, The Red Cross," Jon's attorney stated. "I am in touch with [Diane's] attorney."
View this post on Instagram
As The Ashley previously reported, Jon and Kate are currently in the middle of yet another financial battle. In September, Kate demanded her ex-husband and former Jon and Kate Plus 8 co-star fork over $132,000 in back child support. That came just weeks after Jon accused Kate of stealing $100,000 from their children's trust fund accounts.
Hannah currently lives with Jon, as does her brother Collin. The rest of the Gosselin sextuplets live with Kate.
RELATED STORY: Hannah Gosselin Turns 18; Reveals Current Status of Her Relationship with Mom Kate Gosselin