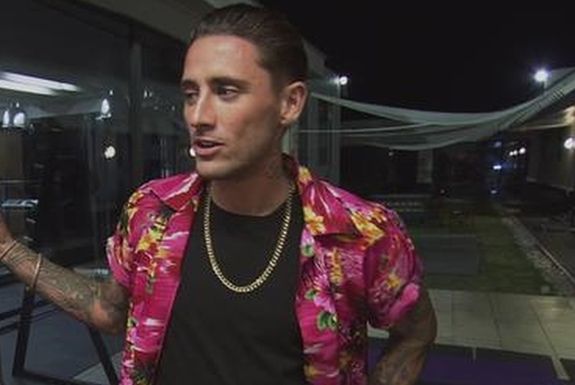 Stephen Bear's trial at Chelmsford Crown Court in the U.K. continued on Wednesday, and for Day 2, the former star of The Challenge and Ex on the Beach UK traded Tuesday's pink suit for a more-subtle gray one. (Click here to read what happened on Day 1 of Bear's trial for voyeurism, disclosing private sexual photographs and films with intent to cause distress, and harassment without violence against his former 'Challenge' co-star Georgia Harrison.)
As reported by Essex Live, Georgia was first to take the stand on Day 2 in a cross-examination by Bear's lawyer, Gemma Rose. Georgia spoke about meeting Bear during The Challenge: War of the Worlds where they had a "casual but intense" relationship, which ended when he slept with someone else.
Bear's lawyer alluded to Georgia being upset that Bear had hooked up with someone other than her and mentioned an incident where he had allegedly kissed her friend, to which the former reality star replied that she "got over it very quickly."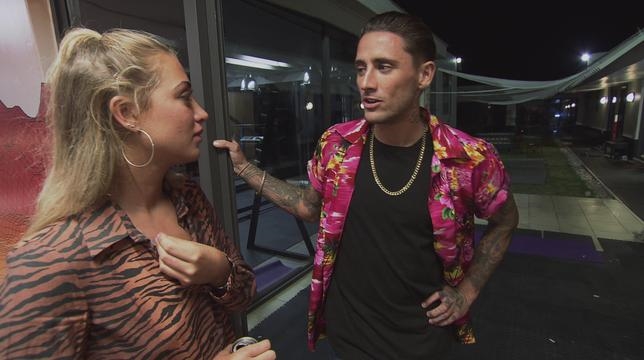 Prosecutor Jacqueline Carey began the trial on Tuesday by describing how Bear and plaintiff Georgia Harrison met up again in August 2020 for drinks. The former stars of 'The Challenge' then went back to Bear's house where they had consensual sex in his garden.
On Wednesday,Georgia tearfully stated that, after she found out about the recording, Bear had promised he wouldn't release the tape.
"He said he loved me and would never do this to me, and at the time he had a promising career in TV and I believed him. But looking back, I was an absolute idiot," she said.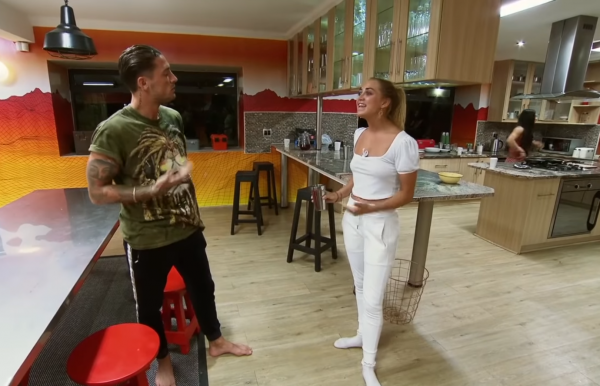 Bear's lawyer suggested Georgia could have been the one to share the video amongst a "list of names" Bear provided her.
"The list of names he has pulled out of thin air to try and get away from the crime he's committed," Georgia shot back.
Georgia referred to Bear raising his OnlyFans subscription prices after the video was shared on the platform.
"Instead of apologizing, he put his subscription price from $20 to $50. My brothers and sisters were watching me having sex. It was brazen and he knows what he's done," she cried.
Georgia concluded her time on the stand by saying Bear deserves "consequences for his disgusting actions … I don't want any other woman to go through the same thing."
Georgia's mother Nicola Harrison was up next on the stand. She recalled Georgia telling her about the video the day after the incident was filmed. Georgia asked her Instagram followers to help her track down the video. Nicola, who is Georgia's manager and has access to her account, shared that multiple people pointed her toward Bear's OnlyFans account.
(As The Ashley previously reported, Georgia called Bear out on Instagram in 2020. At the time, Bear denied that it was Georgia in the video.
On the stand, Nicola stated that she subscribed to Bear's OnlyFans account and was able to see that it was the footage from the closed-circuit TV cameras in Bear's garden showing him having sex with Georgia. She also tracked the video down on other p0rn sites. She claimed she was in a "state of shock" upon seeing it and stated, "It's not something I would ever, ever want to see."
Prosecutor Jacqueline Carey read a statement to the court from online enforcement analyst Matthew Redden who said Georgia enlisted his help to remove the video from p0rn sites.
Another statement by a woman who worked for Bear was read, which said that she was sent a video to upload onto his OnlyFans account. However, she couldn't confirm if that video was the same one in question.
"I don't edit any of the content Stephen sent to me. At no time did Stephen Bear give me access to this CCTV," she stated.
Statements were then read by the police officer who arrested Bear on January 15, 2021. The officer said Bear was "very uncooperative" and despite telling them his phone was in his suitcase, it was nowhere to be found.
Bear's interview with the police officers was read to the court. He claimed his Instagram account was hacked and told them his family and friends have "turned their back on [him]." He told the officers that he was "devastated" and felt "suicidal" after being accused by Georgia of releasing their sex tape.
Bear kept insisting to the officers that his social media was hacked, including his OnlyFans account. When asked if he uploaded the video in question, he replied, "No comment."
The trial, which is expected to last four days, will resume its third day on December 8.
RELATED STORY: Stephen Bear On Trial For Releasing Sex Tape of His Former Co-Star on 'The Challenge' Georgia Harrison: Here's What Happened on Day 1
(Photos: MTV; Instagram)