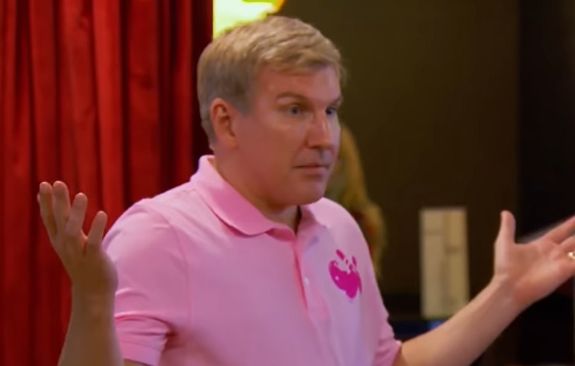 Former Chrisley Knows Best star Todd Chrisley is once again denying rumors that he is gay–- this time, in a truly shady and Todd-like fashion.
During a recent episode of the Chrisley Confessions podcast, Todd and son Chase Chrisley discussed some of the scandals the Chrisley family has faced over the years, one being the rumors surrounding Todd's sexuality.
While Todd has faced countless allegations of such since stepping into the spotlight, the rumor was amplified in May 2022 when his former business partner Mark Braddock testified in his federal fraud case that he and Todd were blackmailed for $38,000 by an anonymous individual who threatened to expose Mark and Todd's alleged year-long intimate affair, Business Insider reported.
(Mark is also the individual who tipped off the FBI about Todd and wife Julie Chrisley, both of whom are set to begin prison sentences this month in Florida for tax evasion and bank fraud crimes.)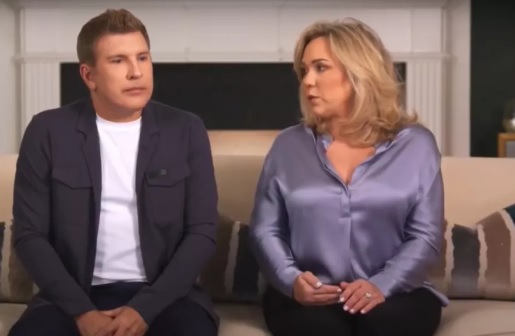 Todd said on his podcast that the "gay rumor" has never bothered him; however, Mark's inclusion in said rumor certainly has.
" … The thing that's insulted me the most is that out of all these 54 years, for me to finally be accused of being with a man, and it would be someone that looked like Mark Braddock," he said. "I mean, a toad. I mean, someone who looks like a thumb. I mean, somebody who says he's only had sex with his wife and me."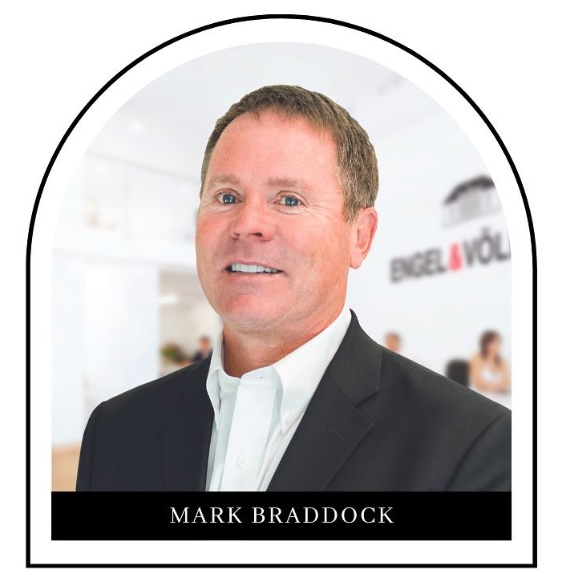 Todd assured Chase that, while many people "have been dickmatized by your daddy," Mark's claims were nothing but "wishful thinking."
" … That's the most insulting thing," Todd said. "If George Clooney had gone out here, or Brad Pitt gone out here and said, 'I had a dick down with Todd Chrisley,' I'm not gonna be as embarrassed by it. But to say that it was someone who looked like him, somebody that was a thief … ."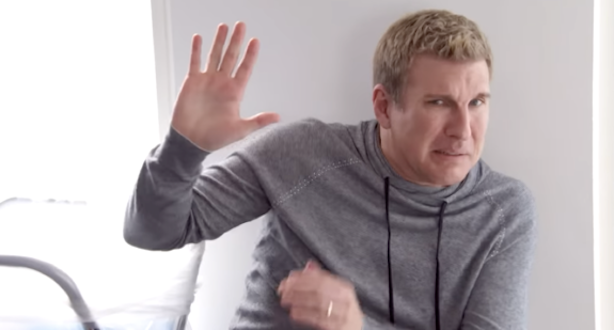 Later in the podcast, Todd reiterated that he's not insulted if people believe he's gay, but rather people believing he "couldn't pull something better than that."
" … There is better to be had by Todd Chrisley than that and there's better for you to believe than some mess like that," he added.
As mentioned above, 2022 wasn't the first time Todd was hit with the "gay rumor." In fact, prior to 'Chrisley Knows Best' premiering in 2014, Todd told People he had heard the rumors about his sexuality for years but maintained "there's no coming out."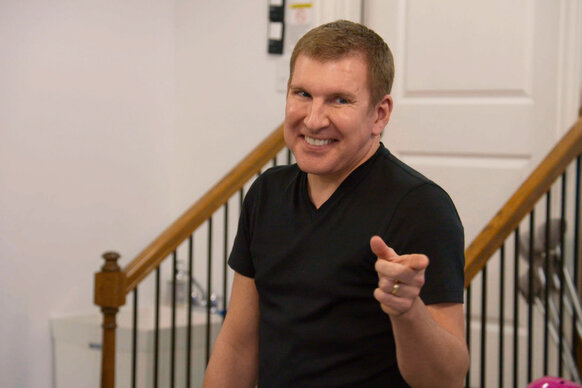 "What you see is what you get," he continued. "I am what I am. Other people's opinions of me are just not my business."
Todd also took it as a compliment when his eldest daughter, Lindsie Chrisley, told him he'd be a gay pop icon once the family's show aired.
"I said, 'Lindsie, I'd rather be a gay pop icon than I would a redneck,'" Todd said. " … I'm 45. I really don't care what your opinion of me is. The fact that you are thinking about [what] I'm doing in my bedroom at 45 is exciting to me."
RELATED STORY: What's In Store For Todd Chrisley Once He Begins 12-Year Prison Sentence: Early Wake-Ups, Daily Work Schedule, Uniform & More
(Photos: USA Network; Facebook)