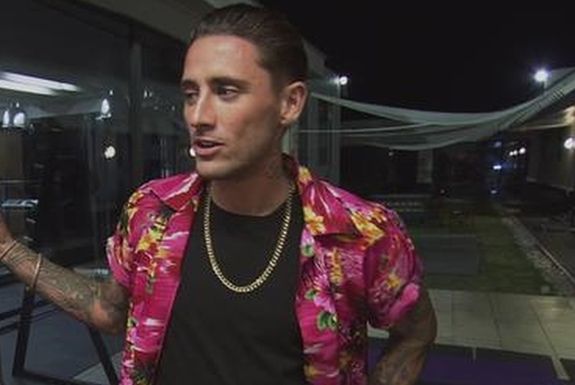 Stephen Bear has officially begun his 21-month stint in prison after being found guilty in December 2022 of voyeurism and for sharing a private sex tape of his fellow Challenge star Georgia Harrison, BBC reported. The former reality star received his sentencing on March 3 after over a month of delays.
In addition to his jail time, Bear has been ordered to register as a sex offender and was given a restraining order to refrain from contacting Georgia for five years. He is also required to keep the police up-to-date on his address and whereabouts for 10 years after his release.
On the day of his sentencing, Bear arrived at the courthouse with his fiancé, Jessica Smith.
"I just hope I can give my side of the story…hopefully it comes out, just to give a different opinion of me. I hope we can spin the narrative…" Bear told the group of reporters outside.
When Bear was asked by several reporters if he'd like to apologize to Georgia for what he did, or if he feels any remorse at all, Bear refused to answer the question.
"As we can see, everyone has already made up their minds about me already. There's no point in me answering any more questions," was all he would say, even after one female reporter reminded Bear that he had already been convicted of the crime.
It is just ace that pretty much all of the reporters asking questions of Stephen Bear, on his way into court to be jailed, were women – watch as they simply & effectively unraveled his toxic bravado by ignoring it.
Well done all of you.👇🏼pic.twitter.com/43Lj4FHoHb

— Tristan Cork Post (@TristanCorkPost) March 3, 2023
Upon giving Bear his sentence, Judge Christopher Morgan told him, "I'm sure that you recognized the enhanced economic value to you by having Georgia Harrison, a well-known reality TV, and social media personality, in the video."
Georgia gave her victim's statement outside the court.
"Millions of people were watching me and laughing at me and it was completely, utterly out of my control," she said before describing how companies dropped her from representing them after Bear made their video public.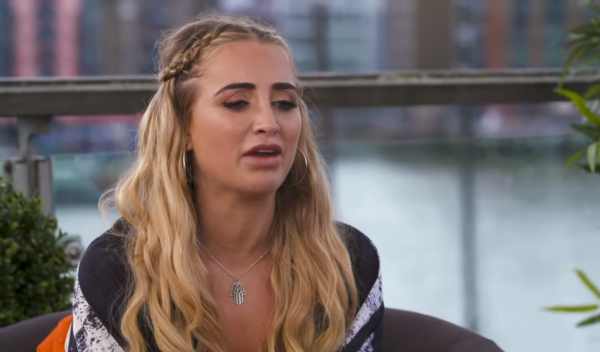 "He's left me feeling hurt, embarrassed, insignificant, and insecure in so many ways. I simply don't have the confidence I used to have," Georgia declared. "This sentence is a vindication of what I've been put through and sends a clear message that the police and the courts take this matter very seriously."
She went on to say that she stands in solidarity with other victims of revenge p0rn and has no regrets about waiving her anonymity.
"I hope that this puts anyone off committing this sort of crime and I hope for anyone else who has been a victim of it [that] it gives them some sort of justice," she said.
Bear's sentencing was originally scheduled for January 31, 2022, but his defense attorney Gemma Rose asked for a mental evaluation, which the judge granted.
His medical diagnosis report, which was revealed in court on March 3, stated he has ADHD, anxiety, and depressive disorder, with ADHD being dominant. Gemma explained that his previous behavior in court was his way of processing the stress of his trial.
The lawyer also blamed Bear's reality television career as having contributed to his personality, which was the reason he was able to get cast.
"Clearly a very toxic environment he's found difficult to break away from." Gemma said, adding that Bear's diagnosis revealed he has "delusions of grandeur" and "detachment from reality."
After being taken into custody, Bear waved to the onlookers and said, "Have a good evening. Enjoy the weekend everyone."
Stephen bear in his cell tonight pic.twitter.com/BoLWaTuOrJ

— Craig Jacob (@cragg191) March 3, 2023
RELATED STORY: 'The Challenge' Star Stephen Bear Found Guilty Of Voyeurism & Releasing Sex Tape With Georgia Harrison; Bear Claims It Was "Never a Fair Trial"
(Photos: MTV; Twitter)