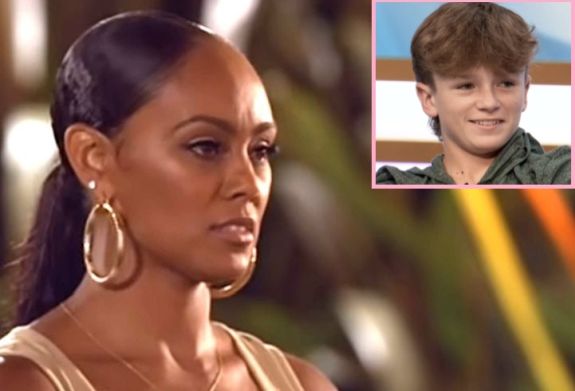 The most-recent season of Teen Mom Family Reunion featured plenty of fights, but it also featured a lot of moments of healing, with the cast members sitting down with the show's life coach, Dr. Cheyenne Bryant, to go over the problems they're having with their partners, mothers and even their kids.
During Season 2, Amber Portwood's daughter Leah (whom she shares with Gary Shirley) made an appearance, and the therapy sessions of Maci Bookout's son Bentley were a topic of discussion. While Maci has insisted that Bentley enjoys being open about his therapy, some fans felt that putting the kids' sessions on the show is exploitive and inappropriate.
In an exclusive interview with The Ashley, Dr. Bryant (who is known as "Coach B" on the show), talks about fans' concerns that she and the other adults involved with the show are using the kids' issues for ratings.
"I think that if it's not done in a very protective, safe space way, it can [be exploitive] to film on-camera," Coach B told The Ashley. "As long as the environment is safe… If not, it could be something that could cause damage. It just has to be done right and be done very delicately."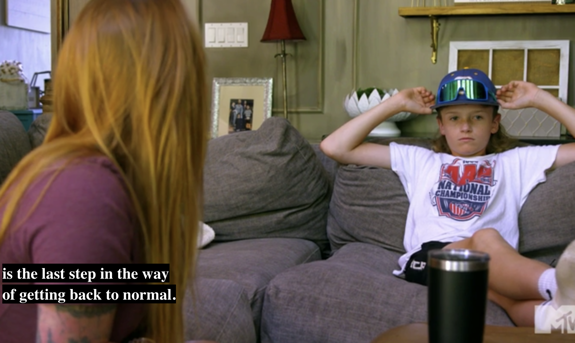 According to Coach B, there are many steps taken to protect the kids, even though viewers don't get to see many of those steps on the show.
"I make sure Bentley always has a safe space," Coach B— who works with Bentley outside of the show— stated. "Bentley and I always pre-brief before we film, and we de-brief after. We have a full session on what filming will be like, what he's comfortable speaking about, what is he uncomfortable speaking about.
"We also have a non-verbal cue that he is allowed to give me when he's in a space where he's feeling unsafe or uncomfortable or he doesn't want to go down that route while we're filming. So I have gone above and behind to make sure Bentley—and whoever I am filming with who's a minor… is very protected, and that they trust me and that I'm advocating and showing up for them within their comfort zone."
During the last season of Teen Mom OG and the first season of Teen Mom: The Next Chapter, Bentley's strained relationship with his father, Ryan Edwards, has been a main topic of discussion for Maci's segments. These scenes have caused Maci to catch a lot of flak from fans; however, Coach B says that Bentley enjoys going public with his therapy because he wants to help other kids.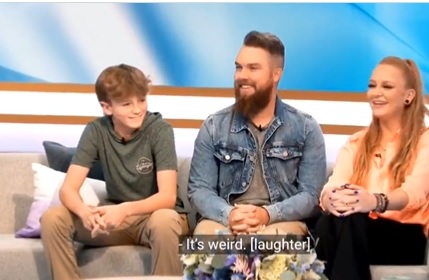 "Bentley is such a young man with a big heart that he usually says yes [to filming]," she said. "… But he also is mature enough to know where he needs to be reserved and what he does not want to talk about or what the viewers are not privy to. Maci and I make sure we have this conversation with Bentley and we totally leave it up to Bentley to say if he wants to or not to film.
"Maci checks in with me before Bentley films ever, and Maci and I have a full session just discussing what that looks like. We both—–her first as the mother—- ask Bentley if he's OK with filming and is comfortable with filming? And if he is, we do. If he's not, we don't. There have been times that Bentley has said no and we did not film."
Coach B says that, even after the 'Teen Mom' kid gives her the go-ahead to film, she is constantly checking in with the kid to make sure they're doing OK.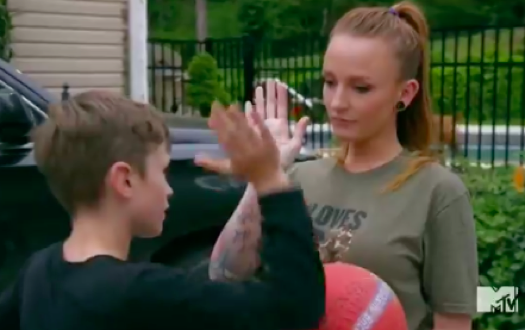 "I have to make sure I'm very aware of the non-verbal cues. I check in a lot, [asking them], 'Are you OK? Is this OK with you? Do you feel comfortable talking about this? If not, I've got your back. We can stop,'" she said, adding, "That is not for the cameras and that's why they don't show that part on the show. That is for Bentley or whatever adolescent is filming on-camera."
Coach B praised Maci for trying to protect Bentley.
"She's a very protective mama bear and we talk to Bentley to see if he's comfortable. [Maci tells him], 'If you're not comfortable, let me or let Coach B know so that we can make sure you're good or we just won't film.'"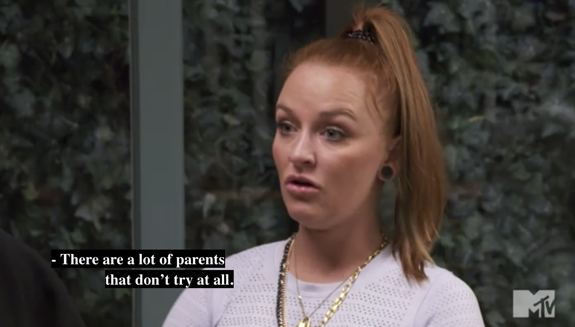 "Maci and I are very much in alignment with that," Coach B continued. "I love and appreciate that about her. I would do that on my own, but the fact that she has that as a mother and that we're in perfect alignment to provide that support for Bentley.
"It takes a lot more work, because we have a pre-briefing, de-briefing, and in between I It can be very cathartic if that space I just described is created, and that child is able to look back on where they were, say, last season, and where they are now in their lives. If they can see the growth, they can see that the tools are working, it can be cathartic for them to see that they're externalizing what they've been internalizing with me and family…because they idea is not to suppress because suppression breeds depression."
RELATED STORY: EXCLUSIVE! 'Teen Mom Family Reunion' Star Dr. Cheyenne Bryant Talks About Ryan Edwards' Alleged Relapse & How Ryan's Son Bentley Is Handing It