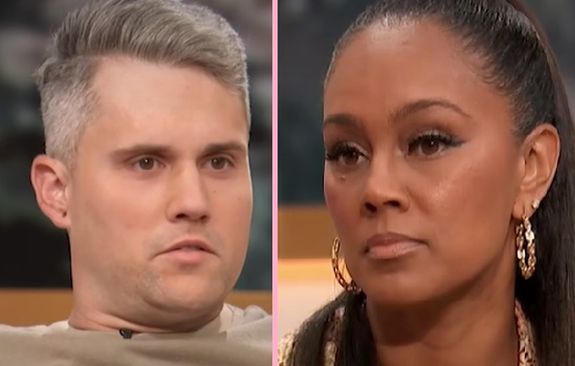 Dr. Cheyenne Bryant is opening up about Ryan Edwards' recent arrest and alleged relapse, as well as how Ryan's 14-year-old son Bentley— with whom Ryan had just started repairing his relationship with— is handling the situation.
In an exclusive interview with The Ashley, Dr. Bryant (who is known as "Coach B" on Teen Mom Family Reunion), revealed that she was surprised to hear that Ryan had been arrested for drug possession earlier this month (along with harassment of his wife Mackenzie and other crimes). However, she stated that, in their therapy sessions, she has been preparing Bentley in case Ryan relapsed.
"It's a really tough situation. It's extremely heartbreaking and tough for Bentley, because he is the one that's being directly affected," Coach B told The Ashley.
On the 'Teen Mom Family Reunion' Aftermath special (which aired Tuesday), Ryan can be seen expressing to Coach B and Bentley's mom Maci Bookout his desire to have a better relationship with Bentley, something Coach B says Ryan had been working on before his arrest and alleged relapse.
"[Ryan] was working, he was doing better than he had done in the past. He was communicating with Bentley more," Coach B said of the period between when the 'Aftermath' special was filmed and Ryan's arrest on February 10. "They were having one-on-one dad/son time. Their relationship was actually starting to become a little more substance-based than it had been before."
View this post on Instagram
"Bentley shared that he was enjoying the newness of having more contact and spending more time with his dad," she added. "He had even learned some new things about [Ryan] that were really enlightening for Bentley."
Coach B says she was "surprised" to hear that Ryan was arrested and found to be in possession of drugs and drug paraphernalia.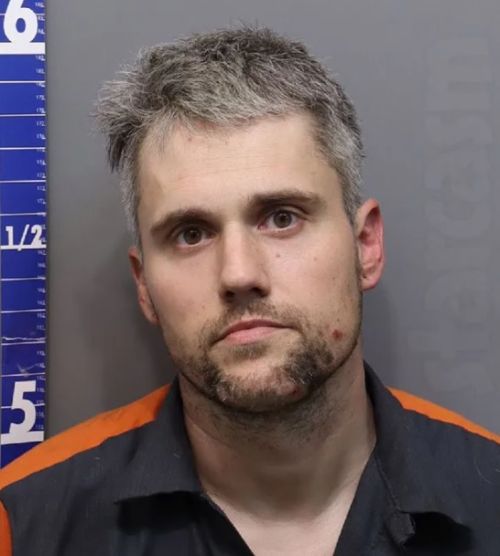 "My heart is sad for both, Ryan and Bentley, because I can only imagine how Ryan feels about breaking his commitments to himself as a man, and to his son, who he wants a relationship with," she said.
Still, Coach B said that she has been working with Bentley (outside of the show) to prepare him in case things went south with Ryan.
"My heart broke for Bentley, and the disappointment that I know he felt…but we also prepared and talked a lot about how [their relationship] was [in a good place then], but 'in the event that [Ryan] takes a pivot, these are the feelings you may feel. These are the tools I want you to use if [Ryan] pivots.'
"That's the reality of addiction," she continued. "My job is to support Bentley in what is going on in the present moment, but to also prepare him for what I already know– from my experience as a seasoned coach and seasoned therapist– is possible when you're dealing with circumstances with addiction."
While Coach B says that Ryan "needs to take accountability" for his actions, but she doesn't judge him for his alleged relapse.
"I don't judge Ryan for it because I have an understanding with the challenges that come with addiction," she said, adding that most people suffering from addiction experience a relapse. "Judgement is not there."
View this post on Instagram
Coach B said that, while she feels for Ryan, her primary focus is to make sure Bentley is coping with what's happening with his father.
"The main thing is to make sure that Bentley is processing his emotions, he's not shutting down… and to make sure he's not personalizing his dad's decisions, so that Bentley doesn't take on the weight of his father's choices," she said. "That's a very, very challenging thing to learn and to do as a kid of an addict parent.
"It's ongoing work and it will always be work. And I will always— as long as Bentley and Maci will have me— be a part of supporting and advocating for them, and having their back and loving Bentley to pieces, because that is what Bentley needs."
The 'Teen Mom Family Reunion: Aftermath' special aired Tuesday. Watch a preview clip of Ryan, Maci and Coach B below.
View this post on Instagram
RELATED STORY: Mackenzie Edwards Says She's "Not Safe" Near Husband Ryan In Newly Surfaced 911 Call; Her Father & Co-Worker Ask Authorities To Help Mackenzie