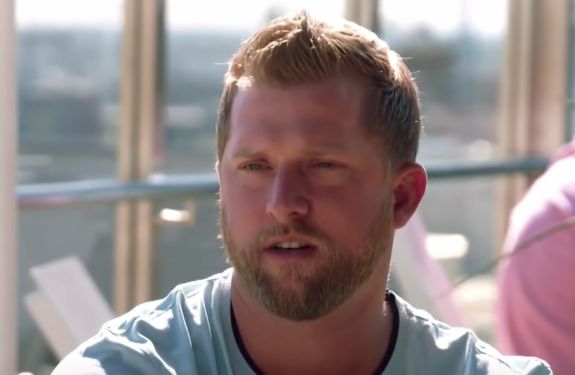 Another Chrisley family member has been thrown behind bars!
Kyle Chrisley— the eldest son of Chrisley Knows Best star (and current prison-dweller) Todd Chrisley— was arrested for felony aggravated assault on Tuesday. Kyle was picked up in Smyrna, Tennessee, and booked into the Rutherford County jail at 8:51 a.m.
He bonded out after posting the $3,000 bond around 11:24 a.m., but not before delivering quite the intimidating muggy.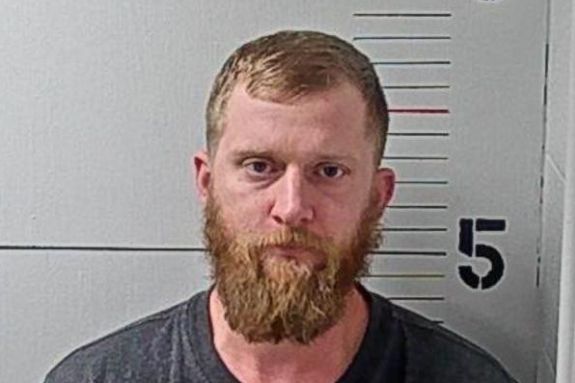 TMZ was the first to report Kyle's arrest.
In a press release put out by the Smyrna Police Department (and first obtained by People magazine) on Wednesday, the arrest came after Kyle reportedly pulled a knife on a supervisor at the truck rental company Kyle was working for.
Kyle and the supervisor reportedly got into a physical fight, during which Kyle "brandished a fixed blade."
Kyle's supervisor later claimed that Kyle threatened to kill him while beating up his boss. According to TMZ, the supervisor was "left battered and bruised" after Kyle allegedly struck him multiple times in the face and upper body.
Because the supervisor had bruises and cuts on his head, hand and neck, cops were able to get a warrant to arrest Kyle. After the warrant was issued, People reported that Kyle "voluntarily appeared" on Tuesday to be booked.
Kyle, his wife Ashleigh and the other members of the Chrisley family have yet to mention the arrest on social media.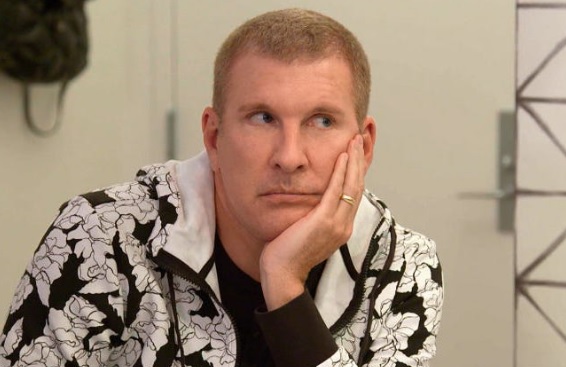 As 'Chrisley Knows Best' fans know, Kyle's dad Todd and stepmom Julie are currently both in prison for tax evasion and bank fraud crimes. Kyle has been very supportive of his legally-challenged parents over the past few months, even vowing to try his best to spring Todd and Julie from the clink.
"This isn't over," he wrote on social media on the day his parents entered prison.
Kyle is the biological father of Todd and Julie's daughter, Chloe. She is currently under the legal guardianship of Kyle's half sister, Savannah Chrisley, while Todd and Julie are locked up.
This is certainly not Kyle's first run-in with the law. In May 2019, he was arrested for possession of meth, and in 2013 he was arrested for Simple Battery (Domestic Violence) against his sister, Lindsie Chrisley. He was also wanted in police in 2014 for a 2013 domestic violence incident against Chloe's biological mother and aunt.
Kyle is due back in court on March 20.
The Ashley will update this story when more information is available.
RELATED STORY: Savannah Chrisley Talks About the Struggles of Becoming Her Siblings' Guardian; Says Her Parents Todd & Julie Have "So Much Peace" Despite Being In Prison
(Photos: USA Network, Rutherford County PD)