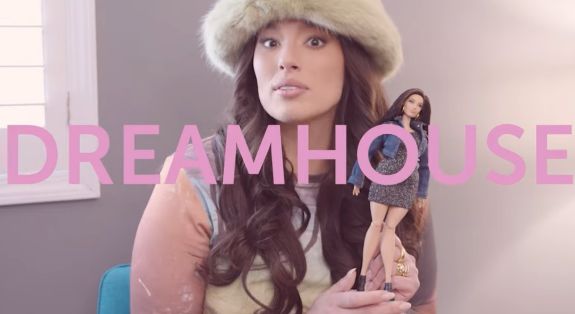 Barbie fans will get a treat this summer with HGTV's new show Barbie Dreamhouse Challenge, where famous competitors will bring the famous Mattel toy house to life.
The competition show was inspired by the upcoming Warner Bros. Pictures movie, "Barbie," which will be released on July 21. The cross-network event is part of the promotion for the highly anticipated film starring Margo Robbie as the beloved iconic Barbie.
"By aligning two admired brands –- HGTV and Mattel's Barbie –- and mobilizing the power of the best-in-class portfolio of Warner Bros. Discovery, 'Barbie Dreamhouse Challenge' will deliver a unique, visually stunning payoff for millions of fans who want to see their favorite HGTV stars bring a treasured childhood icon to life," shared HGTV's Head of Content Loren Ruch.
Supermodel and television personality Ashley Graham will host 'Barbie Dreamhouse Challenge,' and will be joined by a variety of HGTV stars from other shows.
"I cannot wait to see Barbie's signature style get the life-sized treatment in an actual home. She holds such a special place in my heart, especially since Mattel created a one-of-a-kind doll of me back in 2016. It feels like such a full circle moment now that I have a hand in the creation of her real-life Dreamhouse," Ashley stated.
During the four episodes, HGTV stars will team up in groups of eight to transform a Southern California home into a real-life Barbie Dreamhouse. The teams will work on different areas of the house and will be given themes such as an early 1960s atomic age kitchen, a 1970s disco concept for Ken's den, and a primary bedroom decorated in '80s glam.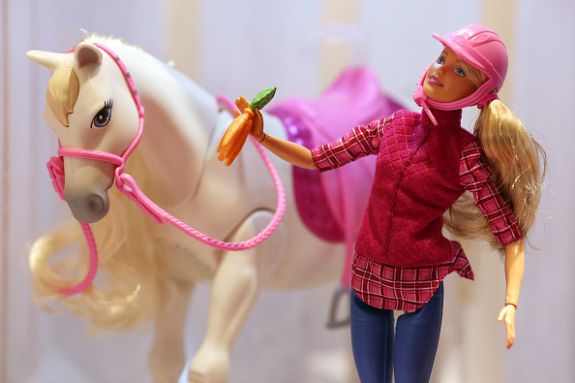 HGTV stars who will be featured on the show include Christina Hall and James Bender of Christina on the Coast; Jonathan Knight and Kristina Crestin of Farmhouse Fixer, Jasmine Roth of Help! I Wrecked My House and Ty Pennington.
Also slated to help bring Barbie's Dreamhouse to life are Egypt Sherrod and Mike Jackson (Married to Real Estate); Antonia Lofaso (Beachside Brawl); Alison Victoria (Windy City Rehab); Keith Bynum and Evan Thomas (Bargain Block); Brian and Mika Kleinschmidt (100 Day Dream Home); and Michel Smith Boyd and Anthony Elle Williams (Luxe for Less).
"We have got the biggest cast of HGTV stars we've ever assembled for one show. Plus, we've pulled in some Food Network talent because we're going to do some content across other networks in celebration of this big event," Kathleen Finch of Warner Bros. Discovery told Variety on Monday. "We're just going to spend the summer being all things Barbie across, not only Food Network and HGTV, but the entire Warner Bros. portfolio with the movie coming out."
At the end of the competition, one Barbie fan will be gifted the chance to stay at the house.
At some point, it appears that late actor/dancer Stephen "tWitch" Boss and his wife Allison Holker had been attached to this project before tWitch's untimely death in December. Filming for the show had been set to begin in January.
According to a report by Deadline from January, the house that is used in 'Barbie Dreamhouse Challenge' is located in Santa Clarita, California, a city about 30 miles north of Los Angeles.
Check out a teaser clip of 'Barbie Dreamhouse Challenge' below.
RELATED STORY: Chelsea Houska & Cole DeBoer's HGTV Show 'Down Home Fab' Is Casting Houses For Season 2: What It Takes To Have Your Home Chosen
(Photos: HGTV; Dan Kitwood/Getty Images; Instagram)