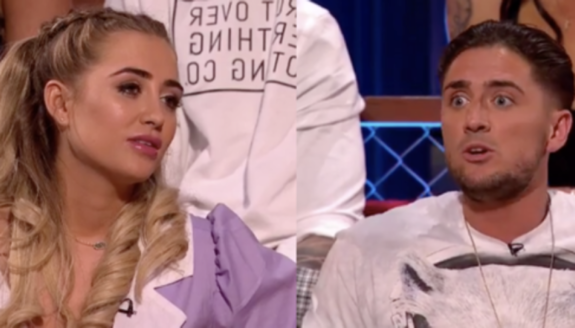 Georgia Harrison is happy with the 21-month prison sentence Stephen Bear recently received for sharing a private sex tape of the two of them (which Bear made without her knowledge or consent using CCTV footage), but she believes there's still justice to be served.
As The Ashley previously told you, Bear was sentenced to prison this month after being found guilty in December of voyeurism and for sharing a private sex tape of Georgia, his ex and former Challenge co-star. The 33-year-old began serving his 21-month stint in the slammer a few weeks ago.
On the heels of Bear's sentencing, the ITV documentary Revenge P0rn: Georgia Vs. Bear was released this week, detailing Georgia's experience as a victim of revenge p0rn and the many ways it affected her life, including her career.
Georgia was heavily involved in the documentary, and while promoting the project, the 28-year-old revealed that she plans to sue Bear, claiming "people don't realize how much this damaged my career."
"I've gone through two years of being dropped by every brand who ever worked with me," Georgia told The Sun. "My career was thriving prior to it."
Georgia claims that once she learned the video existed, she even warned Bear that disclosing it would ruin her life.
"I did say to him if anyone ever saw it, it would ruin my life. It would change my life unequivocally," she said. "And it did."
The former Love Island star has also detailed how much the stress of the ordeal impacted her physical health, revealing that at one point, she had to be hospitalized.
"I almost died," Georgia said. "When it first happened, the physical effects on me were just horrific. I had acne come up all over my face. I ended up getting a cyst infection-– the cyst eventually burst–- and I was in the hospital from the stress.
"They said my kidneys, my pelvis, and multiple organs were infected, and I was going into septic shock," she continued.
Despite the mental, physical and financial toll the ordeal has taken on her, Georgia said Bear has never apologized to her for what he did.
"It's one thing to deny it, but to show absolutely no remorse, it makes no sense," she said. "It's like my feelings don't matter."
Weeks ago, Georgia shared a message on social media to Bear's fiancé, Jessica Smith, encouraging her to "open [her] eyes" after Jessica claimed that "the truth will come out" and that Bear "never had a fair trial."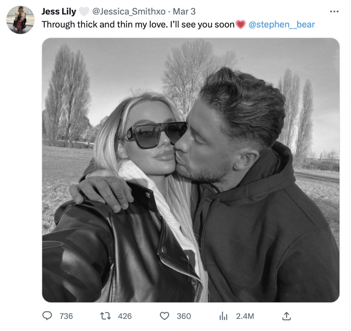 "He's had 2 and a half years to tell his story," Georgia responded to the tweet. "He was questioned for hours by the police, a judge and barristers during which he was given a platform in crown court to explain himself.

"There is only one side of the story and that side was proven in court," she continued. "Open your eyes."
While neither Bear nor his fiancé believe that he deserves to be behind bars, Georgia said it's exactly where Bear needs to be.
"I think going to jail was the only punishment that would make someone like Stephen Bear change their ways," she said. "He completely lost touch with reality. He thought he could do what he wanted, when he wanted. He thought the public would still love him and be behind him.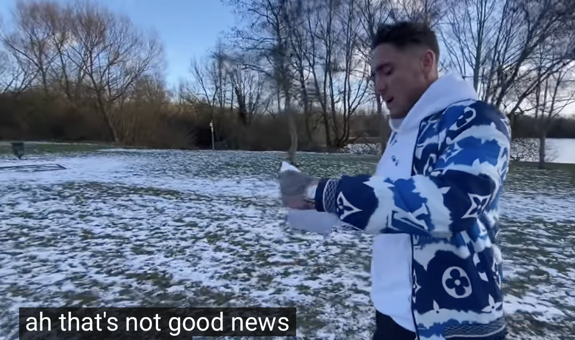 "He gradually got worse and worse, and the only thing that was ever going to stop the momentum was a custodial sentence," she added.
In addition to his jail time, Bear has been ordered to register as a sex offender and was given a restraining order from contacting Georgia for five years. He is also required to keep the police up-to-date on his address and whereabouts for 10 years after his release.
RELATED STORY: GoFundMe Set Up to Help 'The Challenge' Star Nelson Thomas with Medical Costs After Horrific Car Crash; His MTV Co-Stars Donate Thousands of Dollars
(Photos: MTV; Instagram; Twitter)