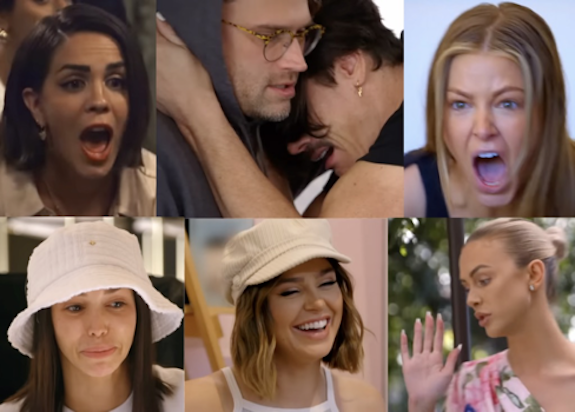 Bravo dropped the Vanderpump Rules Season 10 Mid-Season trailer this week, giving viewers their first look at the cast reacting to the "Scandoval," and our jaws are still on the floor.
As The Ashley told you earlier this month, 'VPR' couple Tom Sandoval and Ariana Madix ended their nearly 10-year relationship after it was revealed that Sandoval engaged in a months-long affair with their co-star Raquel Leviss. Though filming for Season 10 had wrapped months earlier, 'VPR' producers decided to begin filming with the cast again to document the Scandoval drama as it unfolded.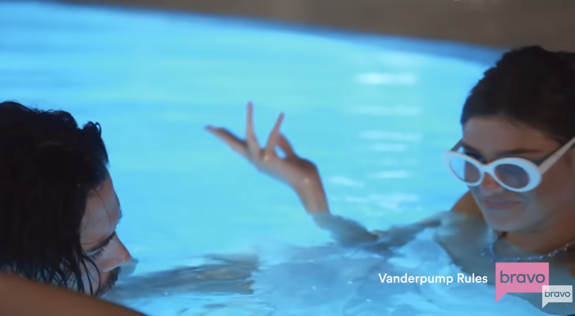 While the mid-season trailer kicks off on a positive note with Ariana and Katie Maloney securing a location for their sandwich shop, Something About Her, things begin to go downhill rather quickly, as Katie continues to work through her divorce from Tom Schwartz. In one scene-– clearly filmed pre-Scandoval reveal–- Scheana Shay passes down the "home-wrecking wh0re" title to Raquel, though she's referring to Raquel's pursuits with (still legally married) Schwartz and (legally married with children) Oliver Saunders, as Raquel's affair with Sandoval is still a secret (to most) at this point.
"I was the OG home-wrecking wh0re of this group, then came Lala [Kent] and now, here you are," Scheana says jokingly to Raquel.
Speaking of Lala, we see her channel her inner-Raquel in the clip when she sits down with James Kennedy's girlfriend Ally Lewber to warn her exactly what she's "signed up for" by being with James. The clip later shows James asking Lala if she thinks he should ask Ally to marry him, to which Lala throws her hands up and walks away frustrated.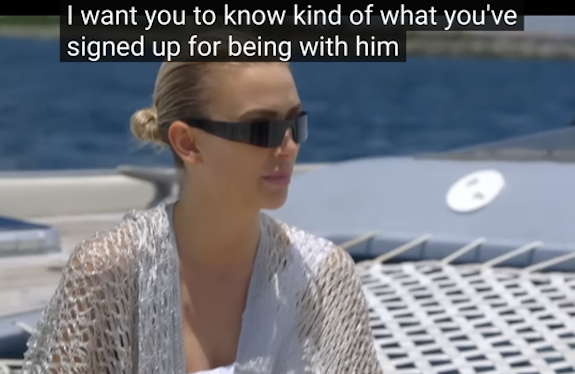 As the preview delves into the Scandoval, we begin to see some of the cracks in Sandoval and Ariana's relationship, particularly in a conversation that seemingly took place prior to the couple's split.
"I'm so done having sex, like, four times a year," Sandoval says to Ariana in the clip, to which she tells him, "I cannot have sex with someone who feels like a stranger."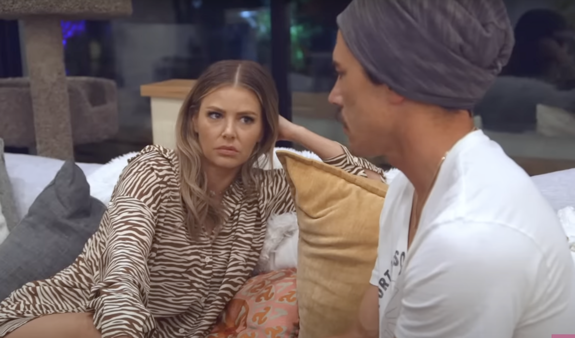 As the audio of the exes' conversation plays, we see a clip of Ariana getting into a swimming pool topless with a man who is later seen yelling at Schwartz. For those hoping the pool-time pal would turn out to be a potential love interest of Ariana's, eagle-eyed fans noted on social media the man is Ariana's friend Brett Kenyon. Brett even took to his Instagram Story to respond to the rumors and assure fans he's gay and has no interest in Ariana romantically.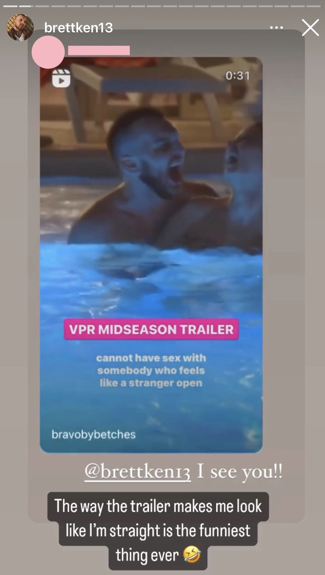 "The way the trailer makes me look like I'm straight is the funniest thing ever," he wrote.
As the clip proceeds, we begin to see some of the post-Scandoval fallout, beginning with Scheana, who @facereality16 on Instagram pointed out was wearing the same outfit she was photographed in by paparazzi on the day she visited Ariana AFTER news of the Sandoval and Raquel affair broke.
"This is a full-blown love affair," she says in the clip, later getting emotional as she admits to having "so much rage" inside of her over what has transpired.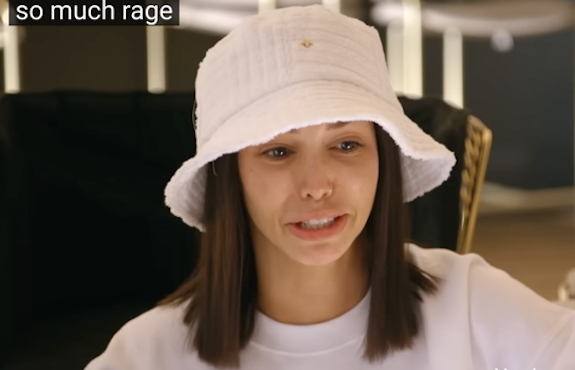 Another scene in the trailer that was discussed heavily on social media was a shot of Sandoval kissing someone in bed. The scene was filmed while the cast was in Mexico for Scheana and Brock Davies' wedding, and it's assumed that Ariana is the one in Sandoval's bed, not Raquel.
As the trailer continues, we see a tense scene between the exes (post-Scandoval), in which Sandoval tells Ariana he wishes they "both would have tried harder."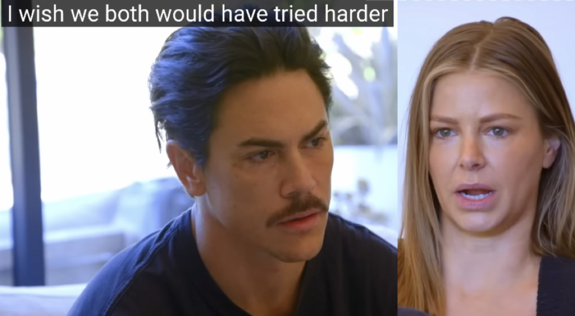 "You don't deserve one tear of mine," Ariana replies.
We also get a glimpse of 'VPR' matriarch Lisa Vanderpump who appears to get somewhat emotional as she speaks to some of the cast about learning how to deal with their problems.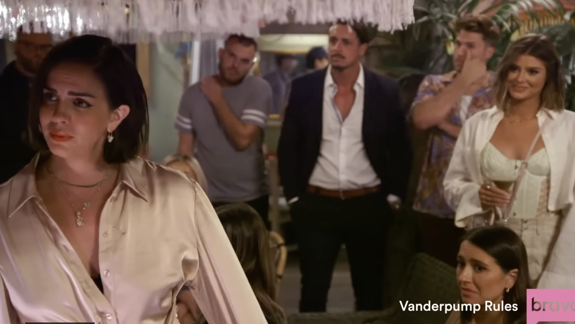 The clip ends with Sandoval and Ariana awkwardly co-existing in their shared home.
"You want anything?" Sandoval asks Ariana while standing in the kitchen.
"For you to die," she replies.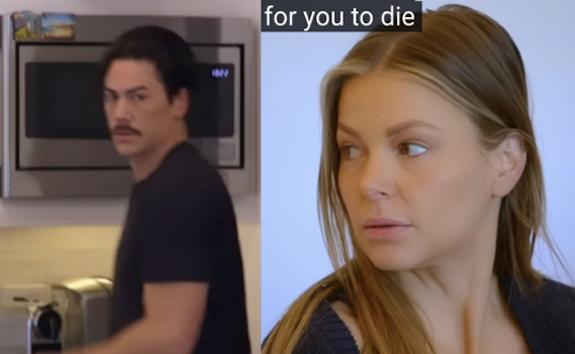 New episodes of 'Vanderpump Rules' air Wednesdays on Bravo. Watch the Season 10 Mid-season sneak peek below!
RELATED STORY: 'Vanderpump Rules' Star Ariana Madix Breaks Her Silence On the Tom Sandoval & Raquel Leviss Affair: "What Doesn't Kill Me Better Run"
(Photos: Bravo; Instagram; YouTube)